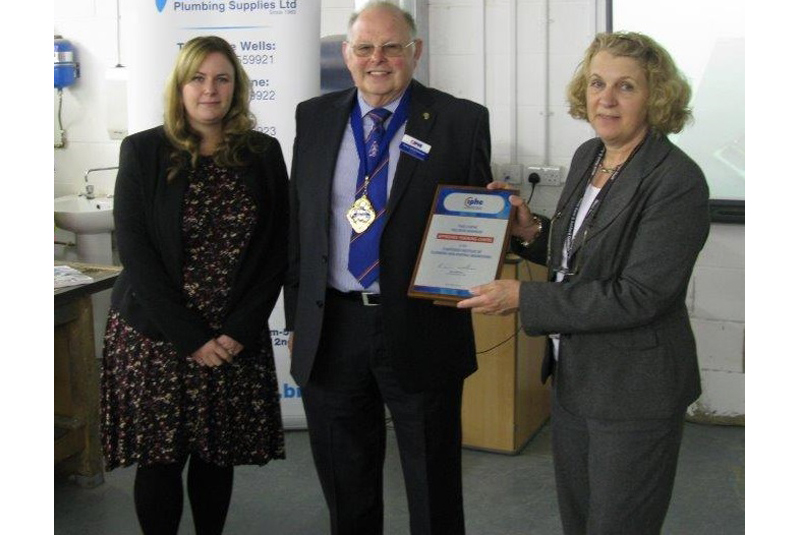 West Kent College has announced that it has been awarded Approved Centre status by the Chartered Institute of Plumbing and Heating Engineering (CIPHE).
Terry Stephenson, National President of CIPHE, and Gemma Hooker, CIPHE Membership Promotion Officer, attended the presentation. Mr Stephenson spoke of the importance of individuals standing out to achieve recognition and becoming members of CIPHE and working to industrial standards, allowing individuals to progress and establish their importance to the plumbing and heating sectors.
The CIPHE plaque was presented to West Kent College's Head of Faculty for Sustainable Technologies, Bridget Remy, by Terry Stephenson in recognition for providing high quality provision for plumbing and heating.