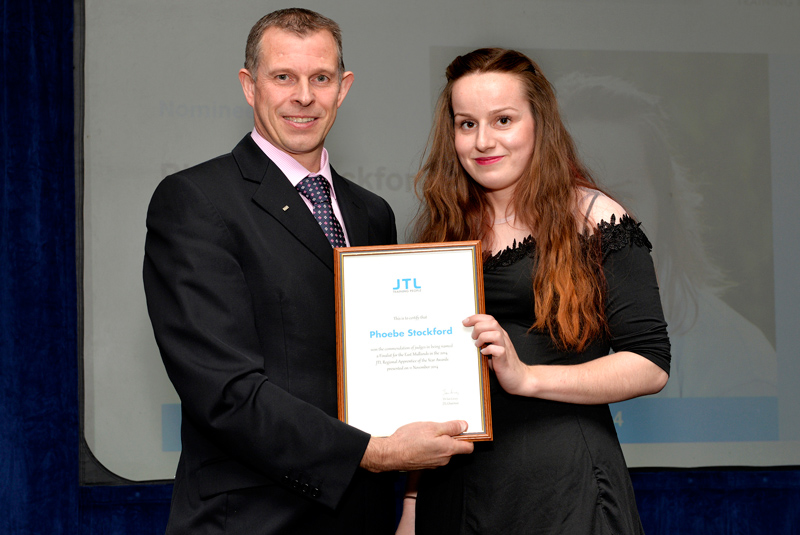 JTL is organising a Company + Apprentice Go-Kart Race at Buckmore Park Kart Circuit near Chatham to remember a former apprentice who died in 2015.
Phoebe Stockford was an apprentice electrician working for electrical contractors Darke and Taylor in Oxford – the company's first ever female apprentice. Phoebe was a lively, outgoing person and a perfect ambassador, representing and promoting JTL, Darke and Taylor and the wider sector in order to influence other young women who are interested in becoming electricians, but are often concerned at joining a profession that is hugely male-dominated. One of her passions was motor cycle racing and it was at a British Motorcycle Racing Club Track Day at Pembrey Race Track in South Wales that she died following a freak accident at the tragically young age of just 22.
JTL's Mark Syrett and ECA's Martin Cordrey are behind the event. Says Syrett: "This Go Kart Race event is an attempt to raise significant funds for charity, with the teams entering competing for the Phoebe Stockford Cup – we hope very much it will become an annual event, moving around the Region."
JTL's Equality & Diversity Manager Yasmin Damree-Ralph, who worked closely with Phoebe, adds: "Anyone who met Phoebe would remember her. She was great company and enormous fun, as well as being very good at what she did. To lose her at such a young age was a tragedy that touched everyone who knew her. Phoebe loved racing and we hope this event will keep her name in our minds for many years to come."
The event – a 'two hour Enduro' race will take place on Tuesday 15th March, during National Apprenticeship Week. JTL is hoping to attract 25 teams to participate, each with five team members – four drivers and one team Manager– with no more than one professional kart driver per team and each team must have an apprentice driver. Practice will take place during the day with the race starting in the evening under the lights at the circuit.
Martin Cordrey, ECA adds "We are looking for Building Engineering Services companies to race and their suppliers to help sponsor the teams (£200), just like in F1, and we will bear both company and supplier names on the trophy. Any Electrical/Plumbing company or contractor can participate, as long as they have an apprentice employed and taking part. We see this day/night race as a great example of our industry coming together for an important reason and I think it will be very competitive."
Any company keen to enter a team can contact its local JTL Training Officer or by emailing [email protected] to find out more.