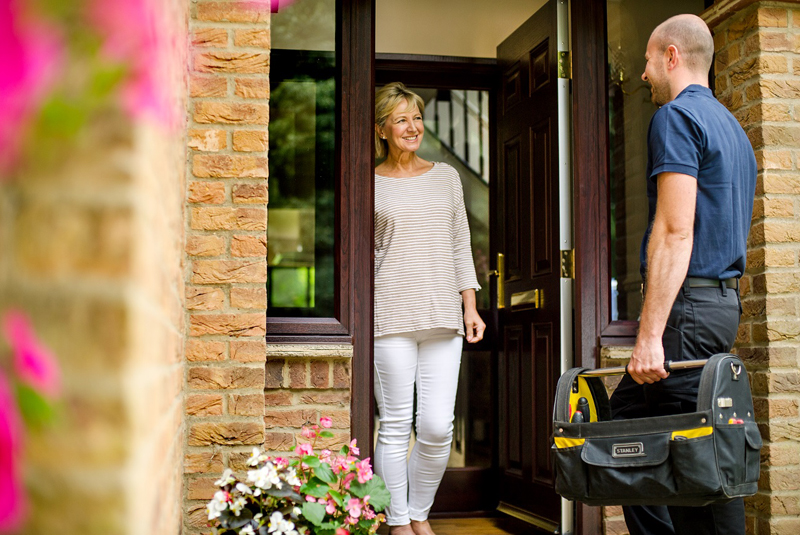 Rural installers can now help their eco-conscious customers lead a greener, cleaner lifestyle with the launch of the UK's first BioLPG fuel supply, available exclusively from Calor.
Homeowners with no access to mains gas often rely on alternative energy sources such as oil or solid fuel. However these fuels are not as kind to the environment as renewable options. The Government's recently announced Clean Growth Strategy is also encouraging off-grid homeowners to consider the longevity and environmental impact of their fuel choice.
Many off-grid homeowners are already considering cleaner, lower carbon fuels to future-proof their home energy and that makes it the ideal time for rural installers to advise on greener alternatives such as BioLPG.
BioLPG is made from renewable materials and will reduce your customer's carbon footprint for home heating by 38% compared to heating oil, according to research from Atlantic Consulting. It is chemically identical to standard LPG but is created from a mix of renewable and waste materials.
BioLPG is a 'drop in' fuel, featuring the exact same chemical composition as LPG, so it's compatible with current LPG heating systems and appliances, and the system requires no additional upgrades or adjustment.
Matt Masters, Innovation Manager at Calor, said: "Here at Calor we're always looking ahead at how we can adapt to the future, and BioLPG is one way we're helping homeowners achieve a better environmental performance.
"We understand installers play a vital role in providing information on new fuels such as BioLPG to homeowners, so that's why we offer a range of tools, services and incentives to make it beneficial to work with and recommend Calor.
"Our Installer Incentive Scheme rewards installers with up to £250 for every successful Calor LPG conversion. We also have a 'Find an installer' tool on our website that helps potential customers find a local LPG gas engineer for their boiler service, installation and maintenance."
If you want to learn more about how you can help your customers switch to BioLPG, speak to your local Calor rep or visit www.calor.co.uk/home-energy/biolpg