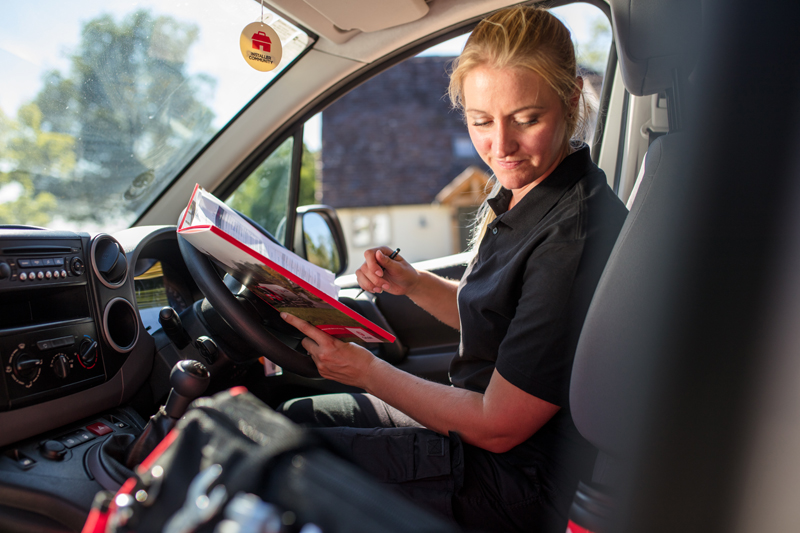 Calor is offering installers a training course on the benefits of its BioLPG fuel for homes based off the mains gas grid.
The fuel, available exclusively from Calor, has been identified in the government's UK Clean Growth Strategy as one that can play a key role in contributing to the rural energy transition.
BioLPG is ideal for customers seeking a greener and more sustainable fuel, and the course covers what BioLPG is and the difference it can make to a property's carbon emissions. Attendees can learn about the opportunities available to help homeowners living off the mains gas grid cut their carbon emissions significantly. This includes help and guidance on how to specify BioLPG.
BioLPG is chemically identical to liquefied petroleum gas (LPG). However, it is created from a mix of waste, residues and sustainably sourced vegetable oils. As a result, BioLPG is able to reduce the carbon output for home heating by 38 per cent when compared with heating oil.
When compared with alternative heating technologies, many homeowners prefer the flexibility and controllability of a gas boiler for their home heating and hot water. These can also quickly bring a house up to the desired temperature on request.
If the installation is for a new property – a self-build, for example – there is also no need with BioLPG to introduce additional energy-saving measures, such as solar PV, triple glazing or mechanical ventilation heat recovery, in order to meet Part L of the Building Regulations. To reach the desired SAP ratings with BioLPG, only low-cost modifications – such as the addition of hi-therm lintels or waste water heat recovery – are needed to achieve compliance.
Karl Bateman, National Specifier Manager at Calor, explains: "Both LPG and now BioLPG can make a really positive contribution to the UK's decarbonisations plans. Historically, oil heating has been one of the most common forms of rural heating. However, its carbon footprint is much higher than alternative energy sources such as LPG. With BioLPG now available too, installers are able to recommend much more environmentally-friendly alternatives for residential heating applications.
"LPG and BioLPG are highly efficient fuels, so homeowners get a good return on every unit of energy. In fact, modern condensing LPG boilers, which use hot flue gases that are wasted in a standard boiler, now achieve efficiencies of up to 90%. For installers working on new build properties, BioLPG offers a sustainable and long-lasting solution."
The course is suitable for groups of 5 to 10 installers, and Calor can either host the event at a company's premises, or if there is a high enough demand for training in a particular area, Calor will find a suitable venue that is convenient for all delegates.
To find out more about the BioLPG training course from Calor, email [email protected]. For details on how to become part of the Calor Installer Community, call 0800 121 7828 or visit www.calor.co.uk/installer