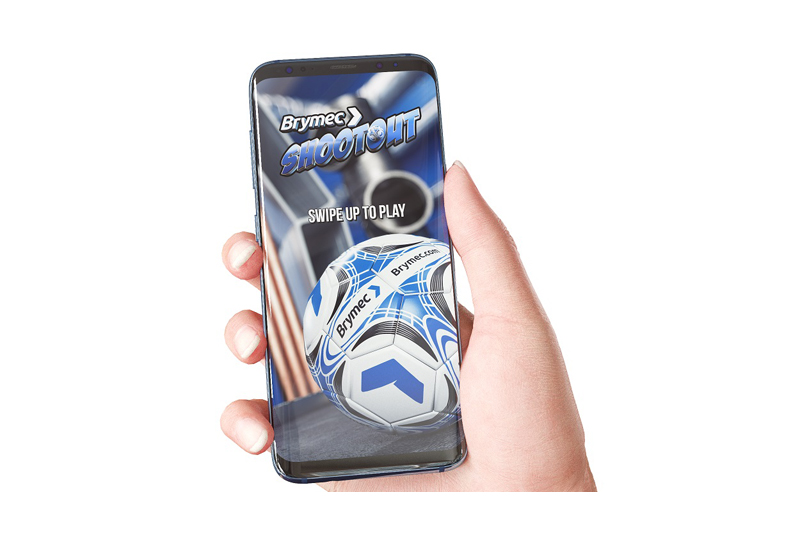 Brymec has launched 'Brymec Shootout', a mobile and desktop game where players can aim, flick and curve a football through Brymec products.
The player will be presented with a series of increasingly challenging levels where they will shoot a fixed number of balls. When they have played through all the shots they will move on to the next level. Smaller targets earn the player more points than larger targets.
At the end of the three levels, the player is presented with a bonus round where they will have a fixed time to shoot as many balls through opening and closing valves as possible. The final score will be presented on the screen and the player is then asked to input an email address so they can be added to a global leader-board.
Player controls will include the ability to setup an initial shooting direction by moving their finger around the screen to rotate the aim, followed by a finger flick to strike the ball. Players can also curve the ball by flicking it on either side. This allows them to bend the ball through one target to another or around an obstacle.
There is also a competition element, which will be open to all existing and new customers. The player who sets the highest score over the course of the month will win a Brymec branded football, water bottle and Bluetooth speak. The person with the highest score over the course of the whole competition will win £100 worth of vouchers to spend at Lovell Soccer.
Wayne D'Aranjo, Brymec's Marketing Manager, said: "We are firmly focused on helping our customers in their day-to-day business dealings, but we also know the value of having a bit of fun. That's why we decided to release the Brymec Shootout. It's topical, entertaining and further highlights our commitment to digital innovation, while also including an educational element about the extensive range of products we supply."
To take the Brymec Shootout challenge click here or download on the Google Play Store & App Store.