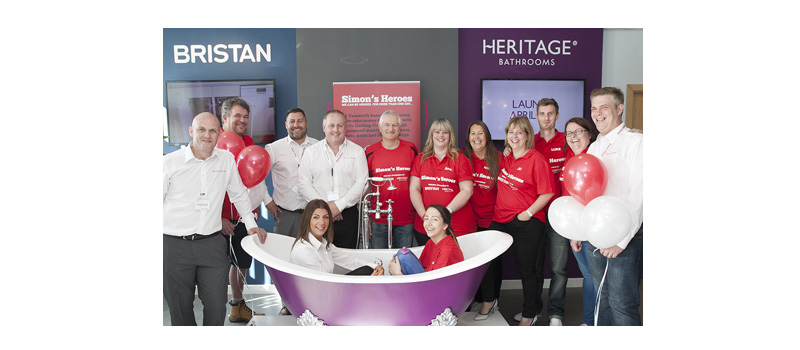 Leading tap and shower company, Bristan, has named Tamworth charity, Simon's Heroes, as its charity partner for the next two years.
Bristan Group has pledged to provide much-needed support for the important Midlands charity, which is dedicated to raising money for children with life limiting illness for things that will enrich their lives, and has a fundraising target of £30,000. The charity was chosen as Bristan Group's official partner after an employee vote.
Over the two year period, Bristan Group employees will drive the fundraising with everything from family events, charity sports days, raffles, bake sales and volunteer work. Bristan Group's parent company, Masco, will then match every pound raised towards reaching the target.
Jeremy Ling, CEO at Bristan Group, said: "As a business committed to giving back to the community, we have a new corporate charity every two years and have raised well over our £30,000 target for a number of important national causes. What is so special about Simon's Heroes, however, is that it is local to Bristan, and a relatively new charity which means such a great deal to everyone in Tamworth.
"As such, the great thing is that we can not only help by fundraising but also donating our time, skills and product and really get tangibly involved with the charity. We hope to help make a huge difference to Simon's Heroes and everyone who benefits from their care."
Charlotte Bull at Simon's Heroes said: "We are incredibly grateful to Bristan for choosing us as their nominated charity and becoming our first corporate partner. Having only become a registered charity as of last year, the money the team raises will help people make a huge difference to us in our journey as we continue to grow and help even more local children."
In recent years, the Bristan Group team has raised over £50,000 for various nominated charity partners including Leukaemia Research, Cancer Research and the Alzheimer's Society.
For further information, please visit www.bristan.com.