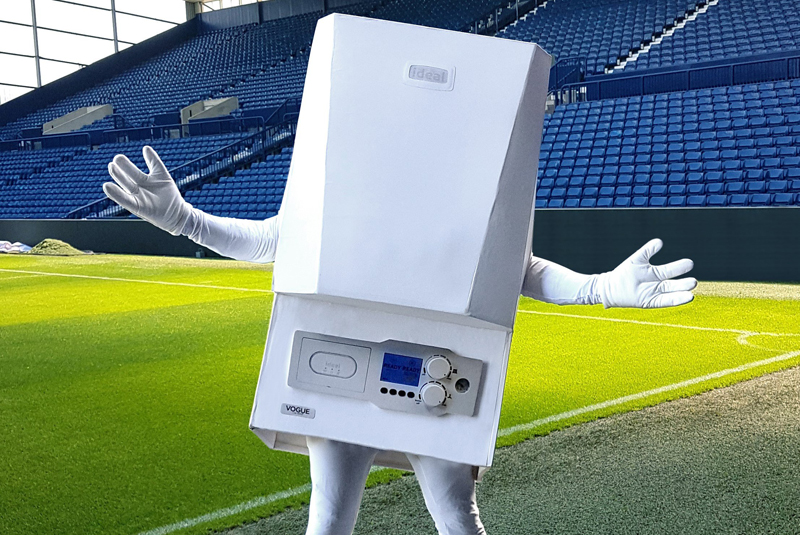 'Boiler Man', the official mascot of Ideal Boilers, has made his first appearance on the pitch following a two-year sponsorship deal with West Bromwich Albion Football Club.
The mascot, which resembles an Ideal boiler, proved popular with fans as they are said to have quickly warmed to their new talisman. One fan is even said to have changed his Twitter handle to 'Boiler Man Fan' in honour of the combi boiler man.
As a result of the overwhelming response worldwide, 'Boiler Man' has stated he would like to retain his anonymity for the time being. However, he said he would like to publicly thank all of his fans for their astonishing support and promises he will be making some appearances again.
Fans can keep up to date with the adventures of 'Boiler Man' by following his official account on twitter @idealboilerman, Instagram @idealboilerman and Facebook 'Boiler Man'. Fans can also email him at [email protected].