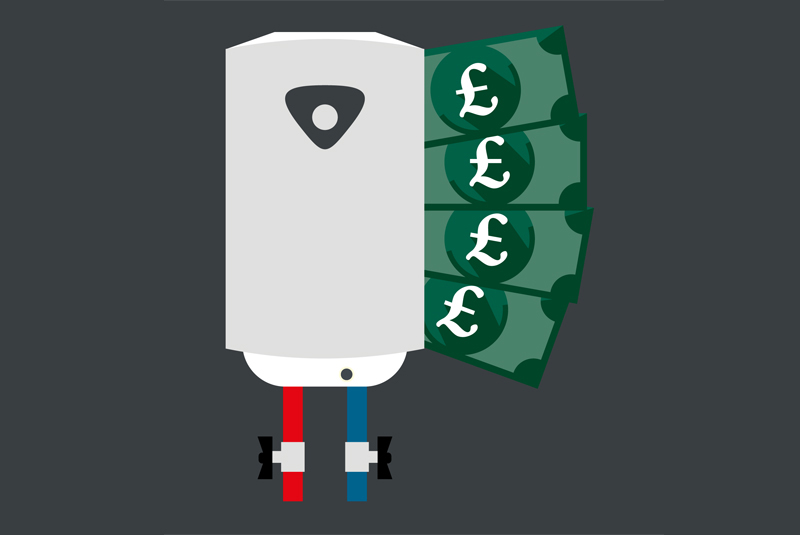 London-wide 'Boris Boilers' cashback scheme offers £400 incentive.
The announcement by the Mayor of London, Boris Johnson, to encourage Londoners to replace their old, inefficient boilers with modern, energy-efficient models has been welcomed by the Builders Merchants' Federation (BMF).
The Mayor launched his London Boiler Cashback Scheme to provide 6,500 owner-occupiers and private residential landlords with a £400 voucher if they replace a working 70% or less efficient boiler with a new 90% efficient or higher-rated boiler or low carbon heating system.
The BMF was involved in formulating the scheme and helped City Hall staff and other heating industry partners to devise workable arrangements and decide on eligibility and practicalities.
Commenting on the Mayor's launch, Brett Amphlett, BMF Policy & Public Affairs' Manager, said: "We welcome and support this initiative by Boris Johnson that will doubtless be forever known as Boris Boilers. Londoners can make significant savings to heating costs by upgrading their home with a modern condensing boiler. Although his offer is confined to the capital, the Mayor has acted to help Londoners to cut bills, reduce emissions and boost our trade.
"We know from the Green Deal Cashback offer and Green Deal Home Improvement Fund that most of those vouchers went towards the cost of replacing boilers. It would be better to have a compelling vision to encourage residents to do the right thing to make homes warmer, cut bills and save money. But in the absence of a proper, long-term national policy, it is not surprising that residents respond to a cash incentive."
The BMF also wants to see this new scheme encourage people to have advanced heating controls, thermostatic radiator valves and magnetic filters installed at the same time.
The London Boiler Cashback Scheme is a carbon-copy of the UK Government's Boiler Scrappage Scheme introduced by the Labour Party in January 2010. Then, as now, the BMF was involved at an early stage to guide Whitehall in how best to design and implement that scheme. Its simplicity was the prime reason it was so successful in replacing over 118,000 old boilers. BMF insight gained five years' ago on how (and how not) to formulate a scheme that works for everyone helped to shape the arrangements announced by the London Mayor.
Main scheme details
People can apply online for a £400 voucher – preferably having obtained three quotes from accredited installers. If successful, a voucher will be e-mailed within 10 days. It is valid for 12 weeks from date of issue. Those not redeemed in time will expire. The £400 goes back in the fund until fully spent.
The Energy Saving Trust will administer the scheme for homes in the 33 London boroughs and the Corporation of London. Applicants must be homeowners or private residential landlords. Landlords must be accredited with the Mayor's London Rental Standard.
Boilers being replaced must be 70% or less efficient and be gas, LPG, oil or solid fuel. It must be the main boiler used to heat the home and be in working order.
Eligible replacements must be at least 90% efficient and can be gas; condensing oil boiler; air source or ground source heat pump; solar thermal system combined with an eligible boiler replacement; or boiler with a passive flue heat recovery device (internally or externally fitted).
Installers must be registered with either Gas Safe Register or Micro-Generation Certification Scheme (or equivalent) or be in a competent persons' scheme such as OFTEC or HETAS.
The EST has scope to offer telephone and postal support for applicants without an internet connection or who have accessibility issues. Most enquiries & applications will be taken online.
Robust mechanisms will be followed to minimise fraud and assure quality. For example: (a) routine checks against accrediting bodies when vouchers are redeemed; (b) random sampling of applicants or homes to check scheme requirements are met; and (c) checks to make sure only one voucher per property is issued.