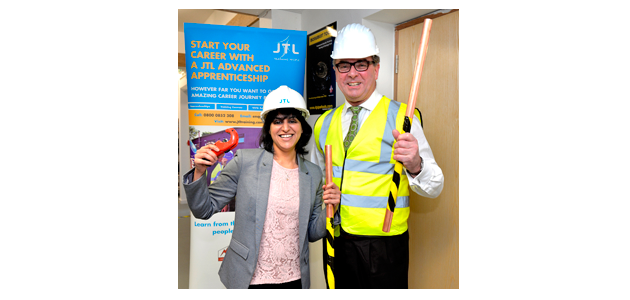 Local MP for Birmingham Ladywood, Shabana Mahmood, recently opened the £160,000 extension to the heating and plumbing workshops at the JTL Centre of Excellence in Birmingham.
The centre in Mill Street near the city centre, which opened in October 2014 representing an investment of more than £2 million by the charitable training company, goes from strength to strength providing training opportunities for young people across Birmingham and the West Midlands.
In particular, it is providing a range of apprenticeship opportunities in conjunction with local employers in the electrical and heating and plumbing sectors and has been the focal point for the provision of Traineeships, offering young people who can't make the qualifications for apprenticeships immediately, the chance to get some work experience and to learn the basic skills of a trade to see if this is the way forward for their careers.
Visit www.jtltraining.com to find out more about apprenticeship opportunities in the building services engineering sectors in Birmingham and across England and Wales.