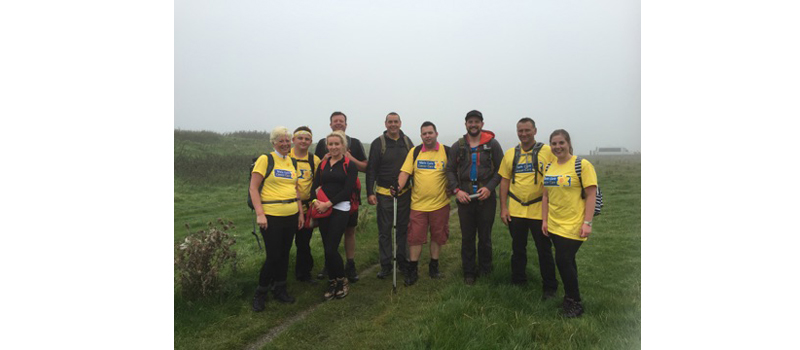 Baxi is on track to meet its fundraising target for Marie Curie – its national charity partner for the second year running.
Baxi has pledged to match the success of last year's campaign by raising another £50,000 for the charity by the end of December.
Fundraising events have included a demanding sponsored walk across Hadrian's Wall, a nighttime cycle around London, a Mud Run, 75 mile cycle around the Lake District, a 24-hour computer gaming marathon, and Baxi's very own version of the Great British Bake Off, as well as many individual achievements such as marathons and raft races. So far, Baxi employees have raised nearly £48,000 for the charity.
The next couple of months will see staff continue to fund raise hard over the festive period, with activities including a Diwali Indian food sale, Christmas card donations and a Christmas quiz.
All money raised will go towards Marie Curie, which provides care and support for over 40,000 people with terminal illnesses and their families.
As well as fundraising for Marie Curie, the company also supports a number of deserving projects and causes in and around the areas where it is based, including the Myton Hospice in Warwick.
Paul Hardy, Managing Director of Baxi, said: "The Baxi team really enjoyed supporting Marie Curie last year and raised an amazing £68,000, so it has been fantastic to continue our fundraising efforts this year.
"Our staff have already raised a considerable amount of money, but they are determined to reach and surpass the £50,000 target. They are looking forward to getting involved with the exciting activities we have planned for the rest of the year."
For more information, please visit www.mariecurie.org.uk or www.baxi.co.uk.