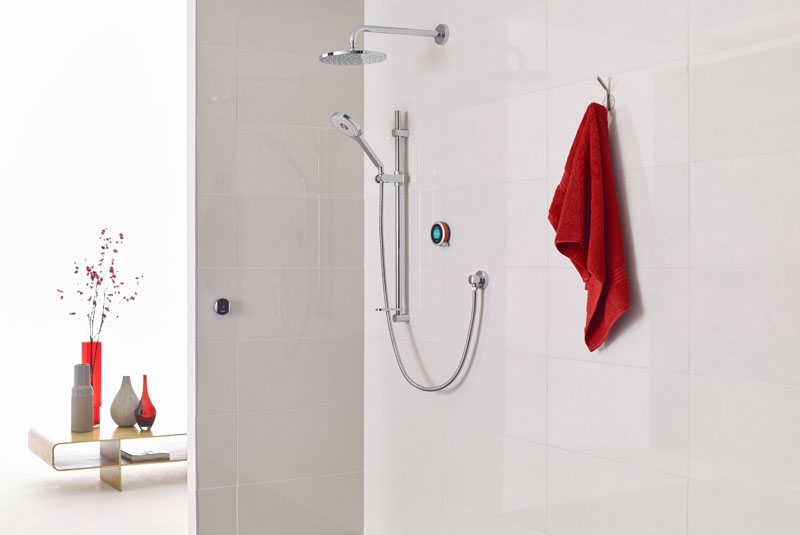 Aqualisa has launched a £100 cashback initiative for homeowners or installers who purchase an Aqualisa Q smart shower from a participating retailer.
Eligible on purchases made between the 1st of March and the 30th of June 2018, the incentive helps installers upsell the Q range and encourages customers to invest in a premium product whilst enjoying an attractive offer.
Claiming is easy, once an Aqualisa Q range product has been purchased in store or online, the installer can then enter details and proof of purchase on a simple online form to activate their cashback claim. Once validated, customers will receive an email confirming their receipt of the £100 within the following few weeks.
With a variety of customisable options, Aqualisa Q allows end users to completely personalise their shower experience. Temperature, flow and duration can all be specified and pre-set, while the optional remote control allows users to remotely turn on the system from up to 10 metres from the shower controller. The product's smart valve technology offers precise temperature control and also means Q is easy to install as it can be located remotely up to 10 metres away from the controller.
Wendy Bennett, Customer Experience Director from Aqualisa commented: "Our research shows that once people have tried smart, any other is simply second best. We hope this superb offer will inspire people to either try smart showering for the first time, or upgrade to experience the fantastic benefits of Q."
Claimants have up until the 31st of July to claim their cashback online.
For more information on the cashback promotion, visit www.aqualisa.co.uk/QCashback