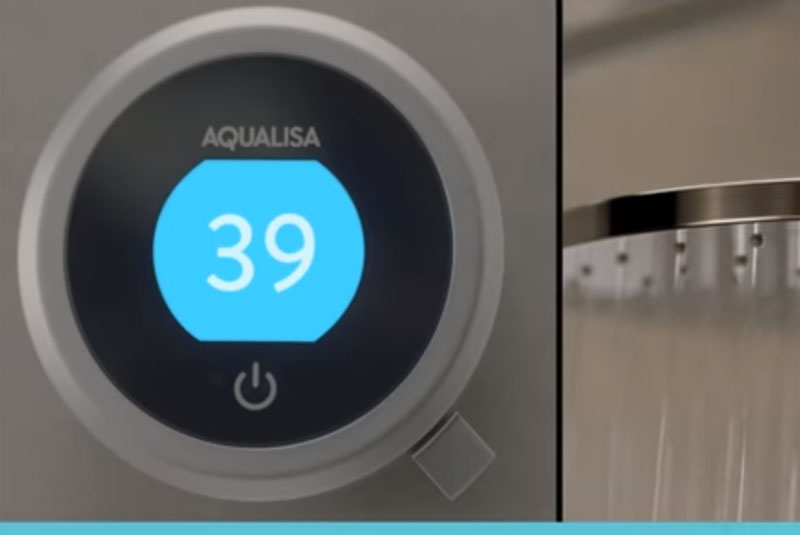 Aqualisa has invested in its first-ever TV advertising campaign, as the brand looks to capitalise on a growing consumer trend for customisation and increase the smart shower market. With an initial trial in the Meridian TV region, the company will promote the benefits of its Q range and the personalised showering experience it offers.
Smart shower pioneer Aqualisa launched the first of its kind in 2001 and since then the company has been pivotal in increasing the size of the smart shower market due to its vast range of products.
The new TV advertisements, which will be supported by an extensive national digital campaign, will deliver over 13 million impressions during March, says the company. The campaign will highlight the key benefits of the Q smart shower and Q EDITION ranges, including its proximity sensor technology, precise temperature control and vast range of customisable options, which allow the end user to control the temperature, flow and outlet; as well as pick from a variety of pre-configured shower settings or create and save their own preferences.
To support the campaign, Aqualisa has updated its smart mixer training courses to equip installers not only with the skills to install the showers but to also sell this onto their customers.
Wendy Bennett, Customer Experience Director from Aqualisa, said: "With a discernible move towards high-end personalisation across all walks of life, we recognise that a real appetite for smart showering is emerging. The TV campaign is aimed at raising consumer awareness and delivering sales opportunities for our installers and distribution channels.
"With 75% of consumers who have experienced smart showering claiming that they wouldn't go back we see real potential for significant market growth. By demonstrating the difference between smart and 'ordinary' showers and supporting this with collateral and product promotions for distributor channels, combined with the correct training for installers, the size of the market will double in just a few years."
For further details on the Q range and smart mixer training courses visit: www.aqualisa.co.uk