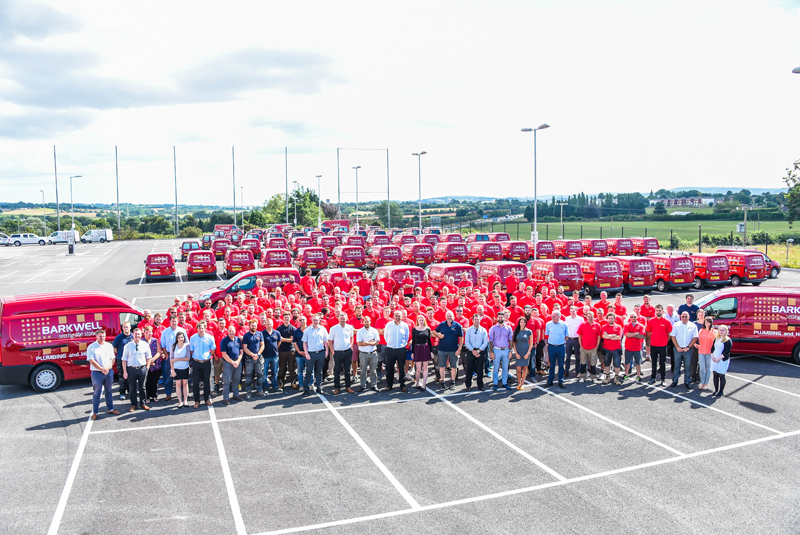 Oakhampton based Moor Training has installed its own Daikin Altherma Monobloc training area to provide onsite training experience for its growing number of apprentices. 
Set up in 2012, Moor Training offers plumbing and heating installers City and Guild standard training and NVQ qualifications. Providing expert in-house tuition, Moor Training is Barkwell Heating's sister company.
One of the south west's largest plumbing companies, Barkwell Heating provides fully-accredited heat pump installations to large developers and housing associations based throughout Devon, Cornwall, Dorset and Somerset.
Bringing more than 30 years' experience in the industry, Andy Pollard, who heads up Business Development for the Barkwell Group, said: "Over the past several years, we have seen an increase in heat pump specifications within new-build properties, largely in the social housing sector.
"To aid our sister company's growth and offer a local training facility for those looking to enter the heating and plumbing sector, Moor Training has invested in its own onsite Daikin Altherma Monobloc training area."
With the nearest accredited training facilities located in Exeter and Bristol, the hands-on training experience provides students with vital knowledge to ensure they pass the City and Guilds qualification.
Said to be a popular specification for new build homes off the mains gas grid, the Daikin Altherma Monobloc is designed for properties that are easier to insulate and where is it possible to deliver the heating load with low temperature emitters.
Monobloc heat pumps are often known as a 'stepping-stone' technology and are therefore ideal for apprentice training. With a closed refrigerant circuit, the monobloc unit only requires the flow and return pipes to be connected to the heating distribution system. This means the installer does not need to achieve F-Gas certification – a mandatory requirement for larger heat pump installations.
Andy added: "Encouraging young people into the heating and plumbing trade is essential to limiting the impact of the on-going skills shortage. By investing in our heat pump training area, we hope to reduce the local skills shortage impact and support the continued growth of renewable heating within the south west region."
Iain Bevan, Commercial Director for Heating and Renewables at Daikin UK said "Moor Training is fulfilling an essential role by supporting new installers on their first steps into renewable heating. The Daikin Altherma Monobloc is the perfect system for those venturing into the sector and by having hands on experience with the unit in a safe and controlled environment, apprentices will be able to feel confident when installing onsite."