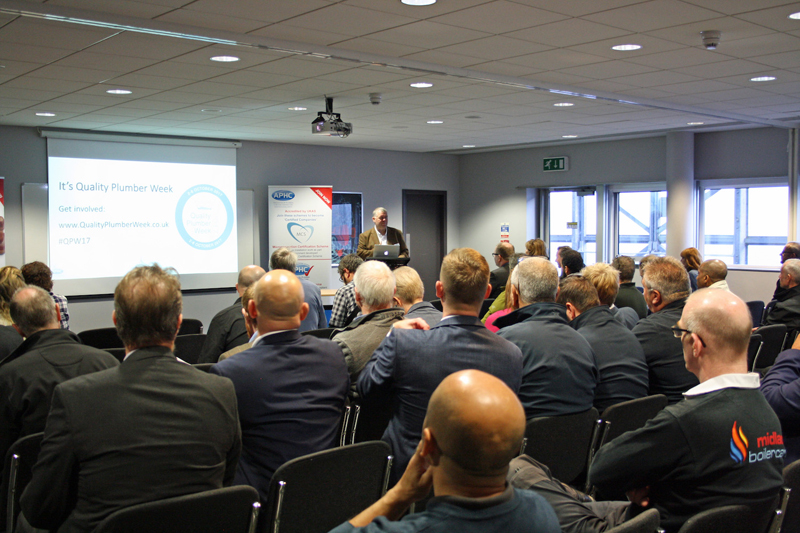 The Association of Plumbing & Heating Contractors (APHC) is working with Worcester Bosch to host six free regional workshops designed to update plumbing and heating contractors on the future of boiler maintenance, plus APHC will be providing an overview of future developments relating to TrustMark, ECO, Green Deal, Competent Persons Schemes and Microgeneration Certification Schemes.
The future of boiler maintenance and servicing
Following the rise in popularity of extended boiler warranties, Worcester Bosch will be highlighting a worrying trend towards consumers opting to not have their boilers serviced on a regular basis as they appear to be taking the view that manufacturers will cover any potential issues under the warranty.
Worcester will be giving an insight into how boiler manufacturers are applying the terms and conditions of their warranties more stringently and how boiler servicing and preventative maintenance will evolve to incorporate the whole system in terms of balancing, water quality maintenance and the proactive replacement of wearable parts.
The future of industry schemes
With a number of crucial developments and government announcements regarding TrustMark, ECO (Energy Company Obligation) and Microgeneration Certification Scheme, APHC's Technical Services Manager will be giving an overview of what these developments mean for plumbing and heating contractors and what the future looks likes for industry schemes including Competent Person Schemes, Microgeneration Certification Scheme, TrustMark, Green Deal and ECO.
The workshops will be running between 9am and 12pm on the following dates and locations:
19 March – Midlands
Worcester Training Academy, Worcester Bosch, Cotswold Way, Warndon, Worcester, WR4 9SW
20 March – North Wales
The Oriel Hotel, Upper Denbigh Road, St. Asaph, Denbighshire, LL17 0LW
21 March – North East
Wakefield Training Academy, Normanton Industrial Estate, DeVilliers Way, Normanton, Wakefield, WF6 1GX
26 March – South East
Holiday Inn Express Dartford Bridge, University Way, Dartford, Kent, DA1 5PA
27 March – South West
Okehampton Training Academy, Moor Training, Barowe House, Beardown Road, Okehampton EX20 1UA
28 March – South Wales
International Suite, Newport International Sports Village, Velodrome Way, Newport, NP19 4RA
Places are limited so early booking is advised. Contact APHC on 0121 711 5030 or email [email protected]