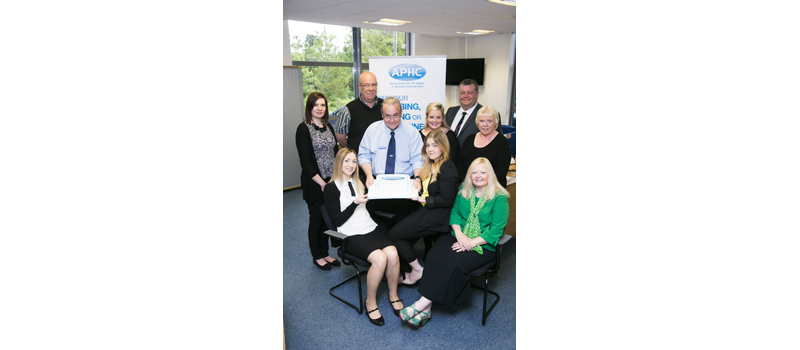 The Association of Plumbing and Heating Contractors is celebrating its 90th year of representing the interests of members across England and Wales. APHC was formed in 1925 to promote the interests of plumbing employers, and despite significant changes within the sector it continues to support and lobby on behalf of plumbers today. APHC staff celebrated the 90th milestone at its head office in Solihull, West Midlands.
Over the past 90 years, the association has seen numerous developments within the industry and faced many challenges to trading conditions. Originally named the National Federation of Plumbers and Domestic Engineers, the association took on the industrial and trade interests of the Institute of Plumbing in February 1925.
During this time, the organisation's name has altered to reflect shifting membership and advances in the way plumbing and heating have been incorporated into our homes. In 1965 the name was amended to add 'Domestic Heating Engineers' as central heating became more commonplace and changed again in 1972 to include heating and mechanical services contractors. In 1996, a rebranding process saw the current name of APHC introduced and 10 years later the organisation was restructured to focus on a national level rather than regional and local in response to member needs.
John Thompson, Chief Executive at APHC, commented: "The plumbing industry has changed at an amazing pace over the past 90 years – yet our objectives to represent the sector and raise standards remains at the heart of what we do today. What hasn't altered is society's dependence on clean water supplies and the need for reliable heat in our temperate climate, therefore we'll always need plumbers and heating engineers."
For further information on APHC and the benefits it offers to contractors and consumers, visit www.aphc.co.uk