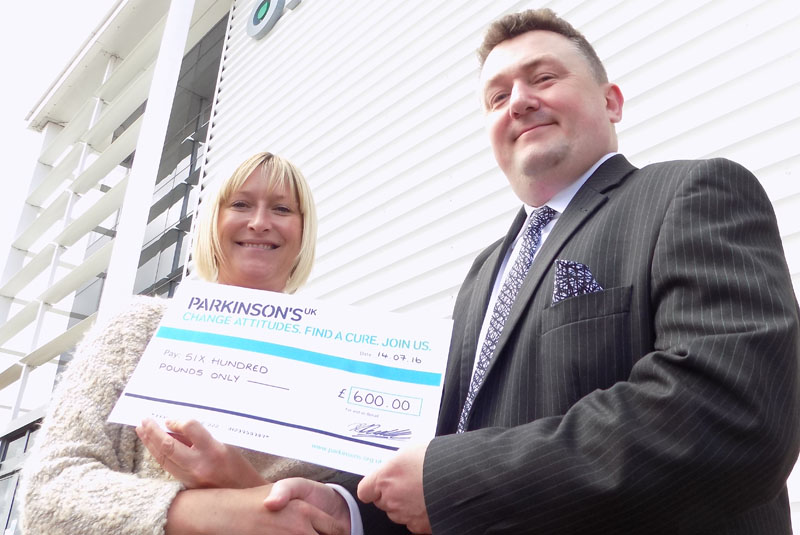 Kind-hearted employees at a company based in Stafford have raised £600 for a charity that's working towards a cure for Parkinson's, whilst helping to provide care and support for sufferers and their families.
Altecnic is a major employer in Staffordshire and in recent months its workforce, consisting of over 90 employees, has been busy raising cash for a number of worthy causes close to their hearts.
The latest to benefit from the firm's fundraising efforts has been Parkinson's UK, which has received a boost from the efforts of an Altecnic team that took part in a gruelling contest of endurance in the heart of the Staffordshire countryside.
Every year the JCB Mud Run raises tens of thousands of pounds for the NSPCC through entry fees, but the Altecnic team went a step further by raising an additional £600 for Parkinson's UK.
Alan Sherwin, Altecnic Managing Director, commented: "As a major employer in the area, we take our responsibility to the community very seriously, a commitment that's shared by our dedicated team here in Stafford.
"As a result they are always on the lookout for a fundraising opportunity and the chance to help worthy causes that have proved important in their own lives, or in the lives of family or colleagues.
"This latest fundraiser was a real test of this commitment, and their physical endurance!"