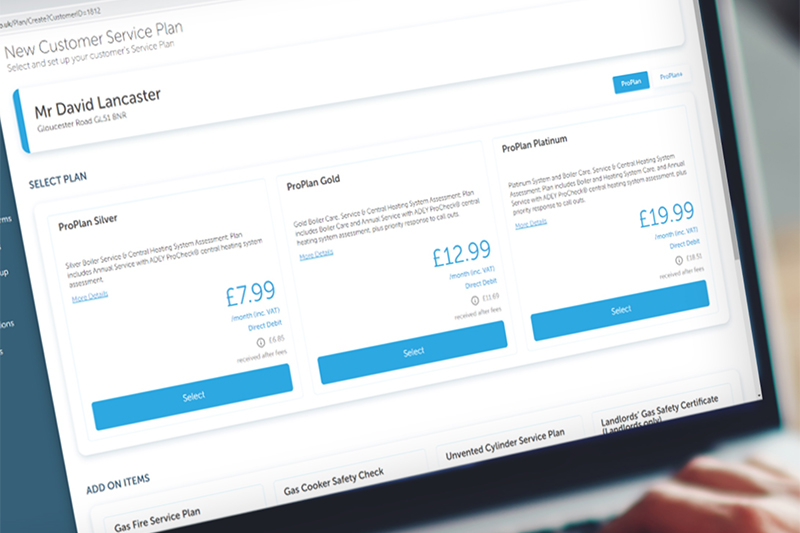 ADEY is providing access to hassle-free service plans to its ADEY ProClub members by teaming up with TradeHelp.
Available through ADEY's Business Tools platform, installers can use TradeHelp's Service Plan tool to sign up customers to monthly service plans, access complete terms and conditions, and manage the end-to-end process of providing and administering payments on just one interface without needing to draw up their own Ts&Cs or deal with different software.
Monthly service plans generate year-round income, helping to flatten the seasonal peaks and troughs. Equally, customers can spread the cost of maintaining a healthy heating system over 12 months, and they don't have to remember when their next service is due. Installers can reduce the admin that comes with selling a service while building a trusted relationship with their customers.
Tom Hood, ADEY's UK & Ireland Sales Director, says: "As a supplier, it's not just about providing installers with quality products. We're an extension of their team, that's why we've teamed up with TradeHelp to enable ADEY ProClub members to offer their customers Service Plans.
"Part of our suite of Business Tools, designed to help installers professionalise their business to be as competitive as possible, the Service Plan tool enables installers to give their customers a quality experience without having to be an IT or legal expert or having to make a large investment."
ProClub members can sign-up to the Service Plans tool available from TradeHelp through the Business Tools platform and benefit from an exclusive discount to the service as the first three months are free.