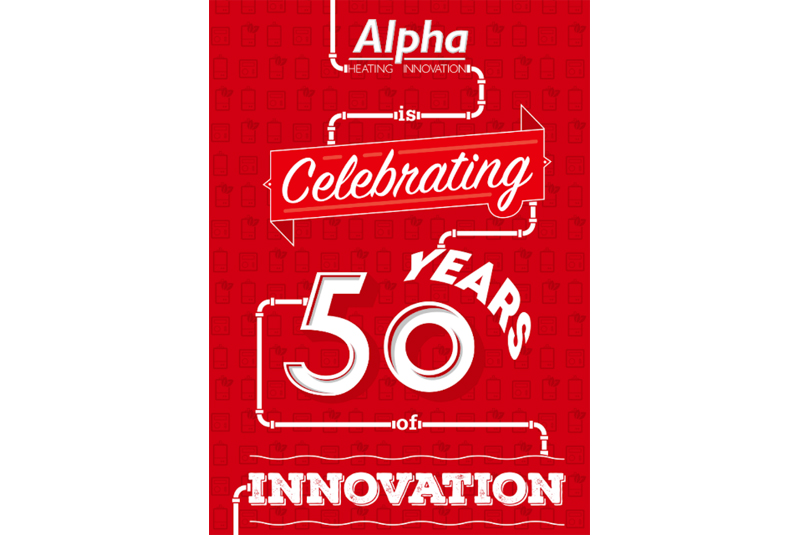 June 29th marked Alpha Heating Innovation's 50th birthday and the company was pleased to celebrate its success across both the residential and commercial markets.
In the last 50 years, Alpha has gone from a fledging local heating installation business to a national heating appliance manufacturer thanks to the support of its Italian parent company, Immergas.
Throughout this time, innovation has been at the forefront of its business and this ethos has been paramount in the company's success.  Continual innovation has been the result of some of the most advanced research, development and manufacturing facilities within the industry.
Despite Alpha having grown significantly in the last 50 years, the boiler manufacturer hasn't lost sight of its key attributes and values.