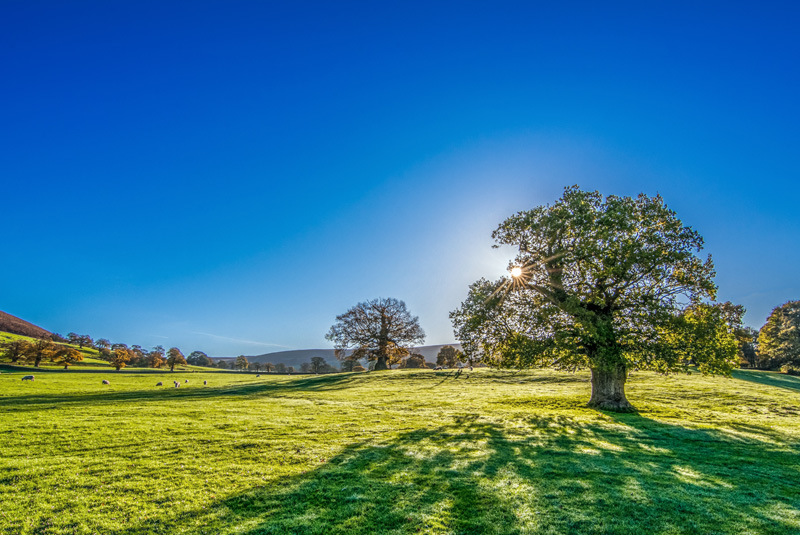 OFTEC CEO Paul Rose considers what the future holds for oil boilers as proposals set out by government in the Clean Growth Strategy (CGS) states that the installation of high carbon fossil fuel heating in new and existing off gas grid residential buildings will be phased out during the 2020s.
More recently, the Department for Business, Energy and Industry Strategy (BEIS) sought views from industry on how the transition away from high carbon fossil fuel heating could be achieved through the 'Future Framework for Heat in Buildings' call for evidence.
OFTEC responded, highlighting the oil heating industry's proven ability to innovate and that significant work is already underway across the sector towards meeting future decarbonisation goals.
OFTEC firmly believes the solution to carbon reduction for the 850,000 oil using households in England and Wales, and indeed all off-grid homes, is to green the fuel, but not necessarily to replace the appliance.
After all, it is not the boilers that produce emissions, it is the fuel they run on. Boilers are a proven technology that have provided a trusted, efficient and cost-effective way for consumers to heat their homes for decades. But oil boilers risk becoming an endangered species if government prematurely considers regulating against oil heating without taking into account that all liquid fuel boilers could be run on a lower carbon alternative fuel by 2032, the date set for the UK to meet its fifth carbon budget.
The evidence
Alternative liquid fuels could help to overcome a number of the main barriers consumers currently face in switching to heating systems such as heat pumps which, to date, the government has been so keen to push as the best way to reduce emissions in the off-grid sector.
It's hard to understand the rationale behind government's thinking here when the prohibitive upfront costs and associated disruption of installing heat pumps have been so well documented. These factors, alongside higher running costs, make heat pumps an unrealistic alternative to liquid fuels for the majority of off-grid consumers.
This is without accounting for the crucial fact that heat pumps are simply not suitable for a large proportion of rural housing stock due to the low thermal efficiency of these properties. Heat pumps need a well-insulated home to work effectively and whilst OFTEC would advocate reducing energy demand through insulation measures, the reality is that 81.5% of rural homes in England currently fall into EPC band D or below. Bringing these homes up to standard, if even possible for most rural properties, would demand significant government investment. Is this really the most sensible, cost effective route for policy makers to take?
You only have to look at the latest OFGEM domestic Renewable Heat Incentive (RHI) progress report to see just how few households have opted to install heat pumps since the scheme launched over four years ago – and that's with the additional lure of incentive payments. The failure of the scheme to deliver on expectations has been communicated loud and clear in recent reports from the National Audit Office and Public Accounts Committee.
Off-grid homes need a realistic, affordable alternative to the renewable options currently on the table and this is where biofuels come into play.
The solution
Low carbon liquid fuels could offer an almost drop in replacement for kerosene, saving consumers the expense and upheaval of installing an entirely new heating system. The supporting installer, servicing and fuel supplier network is already in place, requiring minimal change for both customer and technician so support, which is vital to success, it far more likely to be forthcoming.
Major progress has already been made across the transport and aviation sectors to develop alternative fuels, with a number of big players such as BA, Virgin, Airbus and Boeing actively developing sustainable 'drop-in' solutions. This work is likely to yield a number of options which could be successfully used for heating.
Meanwhile, OFTEC burner manufacturer members have already successfully tested the second generation sustainable fuel Hydrogenated Vegetable Oil (HVO) in various blends up to 100% with no equipment modifications required. This fuel is already available in volume production.
An even quicker solution could be found by revisiting OFTEC's work to develop a FAME based sustainable fuel called B30K, which was extensively and successfully tested in 2011. There is strong potential for the early introduction of B30K as a commercial product followed, over time, by further FAME-based fuels with high biofuel content and eventually to 100%.
The future
All these developments point to a future where reduced carbon liquid fuels become the new normal. Government has already recognised the potential for hydrogen to replace gas with a £20 million boost for the Hydrogen Supply Programme. There seems no valid reason why a commensurate investment should not be channelled into the exploration and development of a low carbon liquid fuel to substitute oil.
With industry continuing to innovate and produce ever more efficient appliances incorporating blue flame technology, modulating burners and OpenTherm controls, now is not the time to turn our backs on liquid fuelled boilers. When run on greener fuels, these appliances have the potential to be a vital part of the solution, not the problem.
For more information, visit www.oftec.org.uk.