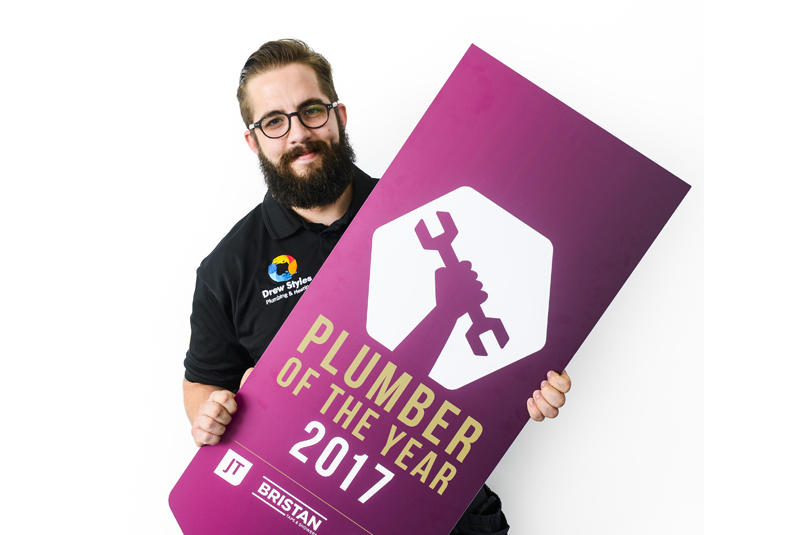 PHPI recently caught up with Plumber of the Year 2017, Drew Styles, as part of our Two Minutes With…
Who are you?
Name: Drew Styles
Company name: Drew Styles Plumbing & Heating
Age (you don't have to tell us): 31
All in a day's work
How long have you been involved in heating and plumbing?
I come from a family of plumbers and hero worshipped my grandad so I've been in love with the trade forever really.
 Is there one invention you believe could change the industry forever?
It's already out there, they call it a "Denbo" [Dennis Hollingworth]. His incredible level of skill and knowledge is inspirational to everyone and makes you want to keep pushing yourself.
Quickfire
Tea or coffee?
Coffee
Winter or summer?
Winter
Twitter or Facebook?
Twitter
Chips or hash browns?
Chips
Cats or dogs?
Cats
Tattoos or piercings?
Both
Night owl or early bird?
Early bird
Gym or sofa?
Gym
Copper or plastic?
Copper
Pick one…
City
Preston
Band/Musician
Green Day
Movie
Hunt For The Wilderpeople or Into The Wild
Sport
Football
Dinner guest
The original northern powerhouse, Mr Fred Dibnah