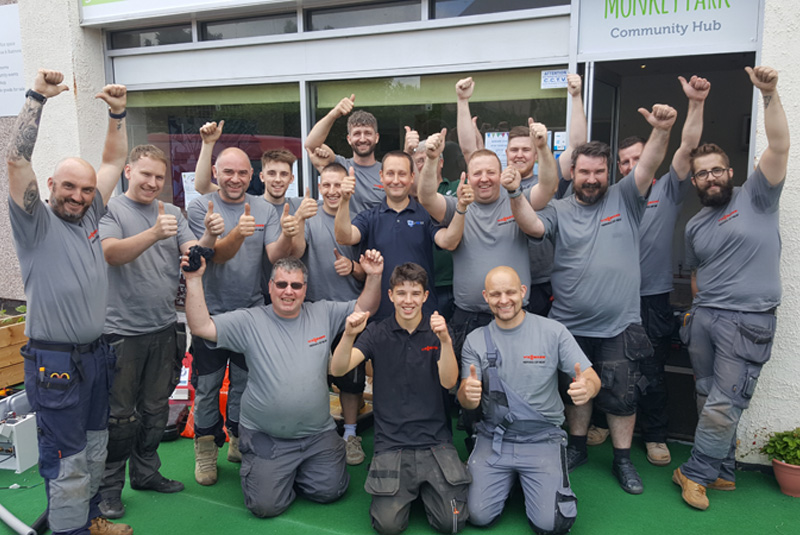 We get up close and personal with the driving force behind the Heroes of Heat campaign, Jonathon Hallam.
Tell us a little bit about yourself. How did you come to the role you're at now?
I am fortunate enough to have experienced a traditional apprenticeship, learning traditional methods and values from day one in the industry. Even though I am only 40, when working as an apprentice my colleagues wore ties, kept boot polish under their van seats, kept their own mug and debated for six months whether to purchase a mobile phone – and seemed positively mystified by push fit pipe!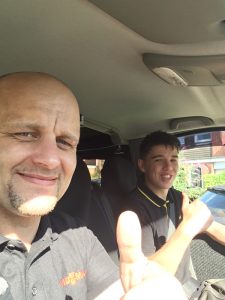 In my early 20s, I was establishing my signature in the community and industry – starting as a sole trader and then becoming an employer myself. I found that self-employment didn't quite suit my character, however, as I felt unchallenged, lonely and often my nerves were affected by quoting, invoicing and scenarios like fault finding.
Crucially, I feel that experiencing these emotions has aided my engagement with installers, supporting them when possible. Individuals in this industry who have not been sole traders have little concept of customer confrontation, cash flow or lifestyle, so it is important to support them.
Even now I work most weekends on the tools to remain in touch with the installers and industry, and I achieved a personal goal recently, passing my teaching degree by working in training roles both in FE or manufacturers training centres.
What was the idea behind starting Heroes of Heat?
My faith and personal belief is to promote righteous, noble and constructive work that will benefit and influence others. Heroes of Heat allows me to achieve this, for both installers and communities, providing free heating installations for charities and work experience for local apprentices.
How did you put together the Heroes of Heat?
The team consists of 15 dedicated elite engineers. Each installer has specific qualities to support on projects, including: promoting water treatment; employability; latest tool technology; installation methods and more. In addition, I have individuals who I can invite to site who may benefit and learn from working with these elite engineers.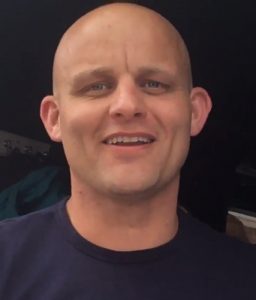 How has Viessmann supported the campaign?
Heroes of Heat is sponsored and believed in by Darren McMahon, Viessmann Marketing Director, who offers his full support and guidance when needed. Ultimately, my mission would not have been possible without Viessmann or Darren, who has let me follow my thoughts, feelings and visions with no restrictions.
To complement Viessmann's sponsorship, I am allowed full use of their Telford Training Academy for meetings and training.
I would also like to thank Addam Smith from Band of Builders and Paul Hull from Gas Safe Superheroes for their support.
How useful has social media been in spreading the word?
Social media has been vital for the success of Heroes of Heat – especially for those vulnerable in their quest for learning. Thanks to Twitter I have over 20 volunteers I can use for future projects, and more importantly I now have four apprentices I can invite to projects to mentor.
What does the future hold for the campaign?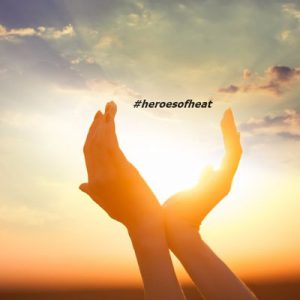 Over the next 12 months, I anticipate the Heroes of Heat campaign will benefit communities across the UK and provide support and motivation for installers and apprentices. Already I have installers across the country messaging details and offering their support. I have a number of charities that I am working rigorously on, with details to be released later on in the year.
For more information on the Heroes of Heat campaign, search 'heroes of heat', in our searchbar or follow @Heroes_of_Heat on Twitter.