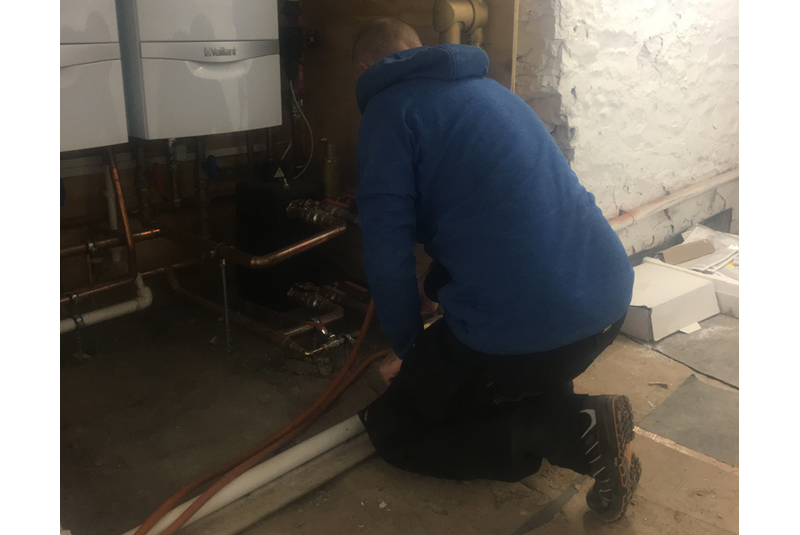 With the January blues and short burst of February beginning to fade into memory, it might be about time for installers to update their wardrobes. As recent studies have shown, comfort is king on site, particularly on the knees, so it makes sense to aim for quality – something that Snickers Workwear believes it provides in abundance.
We asked Ben Evans, of Parr and Evans Heating Solutions in Bristol, to put Snickers' latest garments through the rigours of an installer's daily routine – a proper test, in other words!
2524 AllroundWORK T-shirt
Having worn this T-shirt for a few days around site, first impressions were that it was very lightweight and comfortable to wear day in, day out. Snickers has this 37.5 technology they use, which helps with ventilation, and you can really feel the benefits as you work.
It's also easy to wash and clean, and looks smart when meeting customers!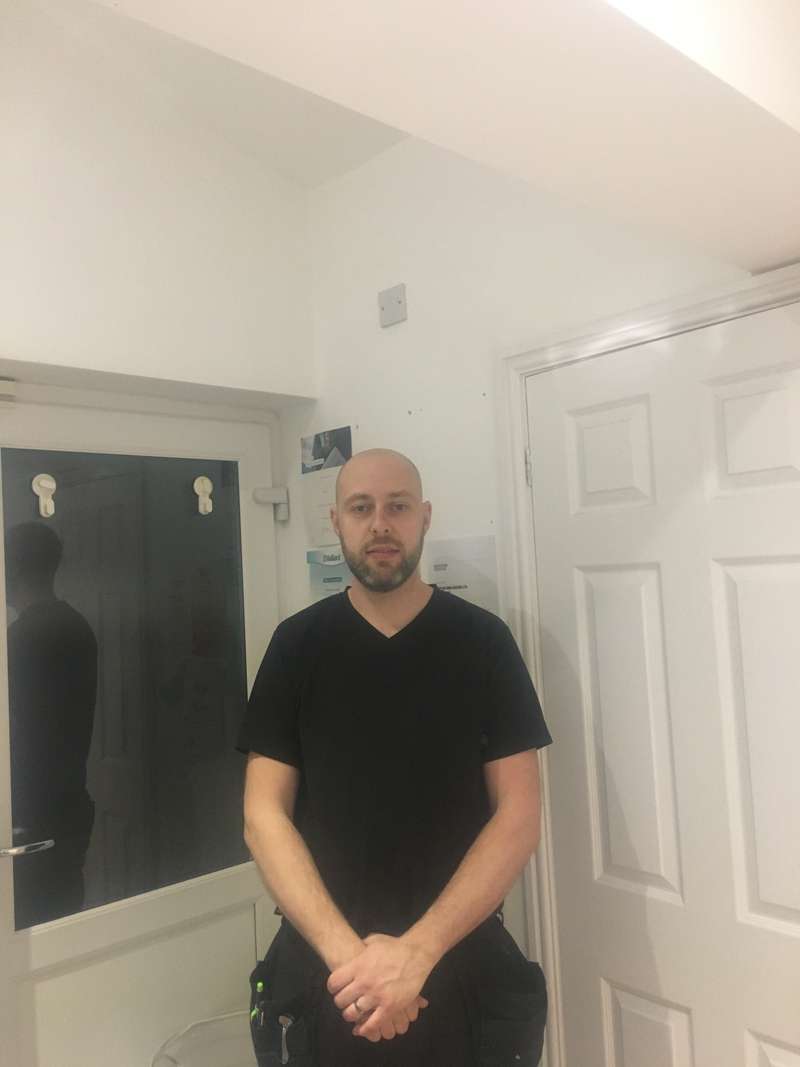 8041 FlexiWork Fleece Hoodie
When you first see this hoodie, it is really cool looking in the blue and black design. Again, it feels much lighter than you expect, but having tested it on some frosty mornings, I can confirm it's definitely still warm. The thumbholes in the cuffs were especially useful on these days!
The hoodie has a zip on the front like a jacket, but when done up looks like a hoodie, so you can still wear it even when the temperature warms up a bit. This also means there's plenty of stretch – it never felt restricting when reaching for tools and the like.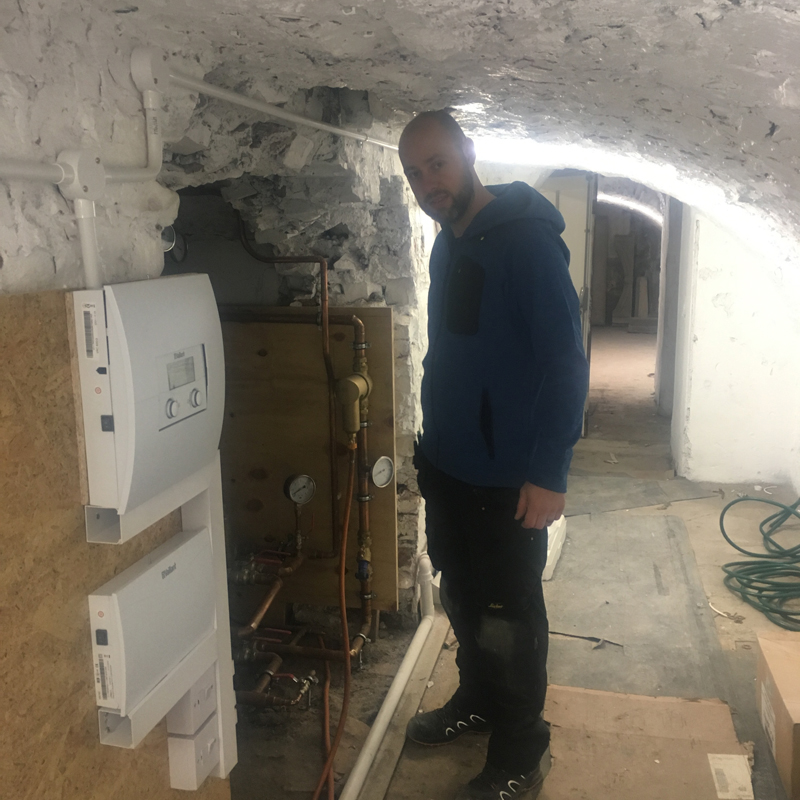 6923 FlexiWork Floorlayer Trousers+ Holster Pockets, 9071 AllroundWork Belt & 9119 Kneepads
The Floorlayer trousers are by far my favourite, the built-in belt is great as it does not get in the way when kneeling down and bending over when working. A bit like the hoodie, they're lighter than you think and have got plenty of room for moving around and getting into tight spaces, like plumbers need to do!
The two holster pockets are well thought out, as they have been reinforced on the inside of the pocket so if you put something sharp or pointy in your pocket – it won't pierce through. You simply can't run out of handy pockets in these trousers – there is a zip pocket on the left thigh and a Velcro pocket on the right thigh at the front.
The kneepads and the way they fit in the trousers are great if you are kneeling down a lot like I do when working on plumbing and heating systems. The stretch material in the front of the knee is really good and I'm happy to say I really put them to the test this week.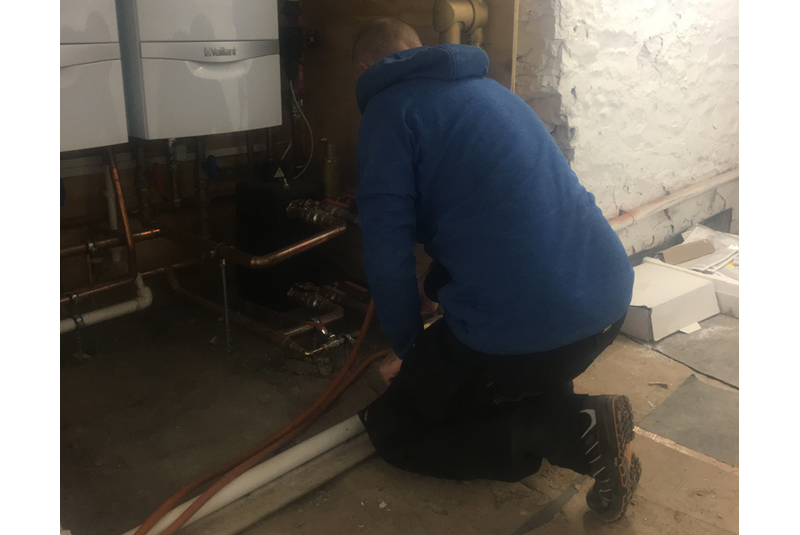 Solid Gear falcon s3 safety boots
Normally, is wearing a new pair of boots for the first time are a little uncomfortable, but these were like wearing a pair of boots I've had for years!
They're really smart looking with a heavy-duty rubber cap over the toe so you can't wear the boot out from kneeling, like us plumbers do. One other thing I liked was that the laces didn't come undone like most boots I've had in the past. The tongue of the boot is all one piece, so if you're out in the rain or on a muddy site, water can't run into the boot.