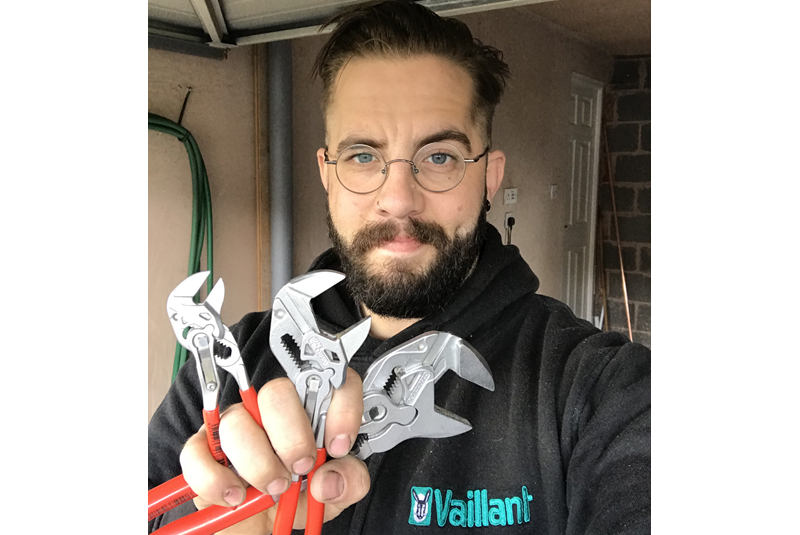 Drew Styles gets to grips with the 86 03 180 Pliers Wrench from Knipex.
So I've had these Knipex pliers for a few months now having picked them up at a trade show, and they've become a firm favourite in the tool bag. They certainly aren't the cheapest you'll ever pick up, but as with most things in life, you get what you pay for and these really are quality.
Smooth parallel jaws so you don't leave marks and scuffs on whatever it is your working on, which makes them ideal for rad valves and chrome. They've also got a nice big face on them so they don't slide off the fitting and smash your hand against the nearest brick wall (or does that just happen to me?), but they're also narrow enough to get into the right spaces.
They're made from a tough, lightweight chrome vanadium steel so they can really take a bash and not let you down, or rust up.
I have heard people say they don't get on with the ratchet locking system, but it's not been a problem for me. So if you want to treat yourself to something that's a bit of real quality and won't let you down, these really will be a worthwhile buy for your tool bag!
For more info, click here