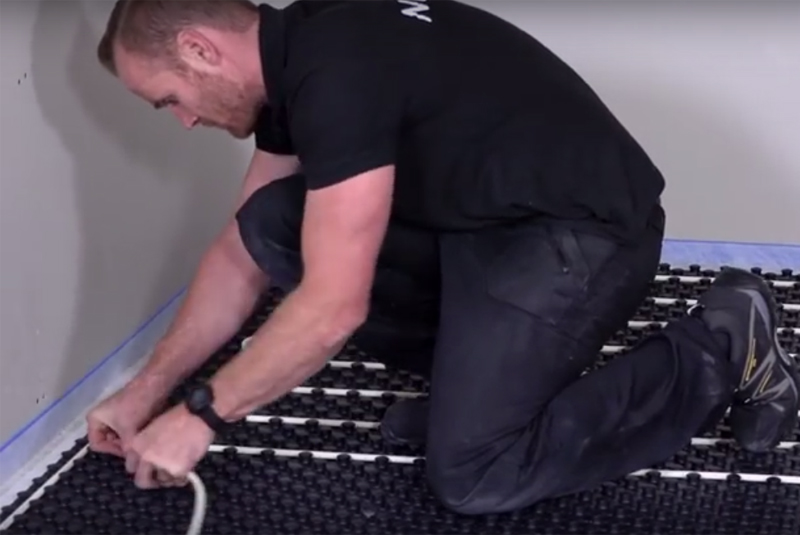 Nu-Heat's LoProMax high heat output retrofit underfloor heating system can be installed in five simple steps:
Before starting the installation, check that the floor is in a good condition and level before priming the area. The manual gives step-by-step guidance on the floor prep.
The LoPro self-adhesive castellated panels are laid directly over an existing structural floor (screed, suspended timber or floorboards/chipboard).
The heating tube is pushed into the panels following the tube layout drawings.
Once the tube is connected back to the manifold, the system can be filled, flushed and pressure tested.
LoProQuickSet, Nu-Heat's specialist self-levelling compound supplied with the system, is mixed and poured over the panels and tube whilst under pressure. It dries in 8 hours and floor coverings can be fitted over the perfectly level surface after 72 hours.
Find out more about LoProMax UFH here.