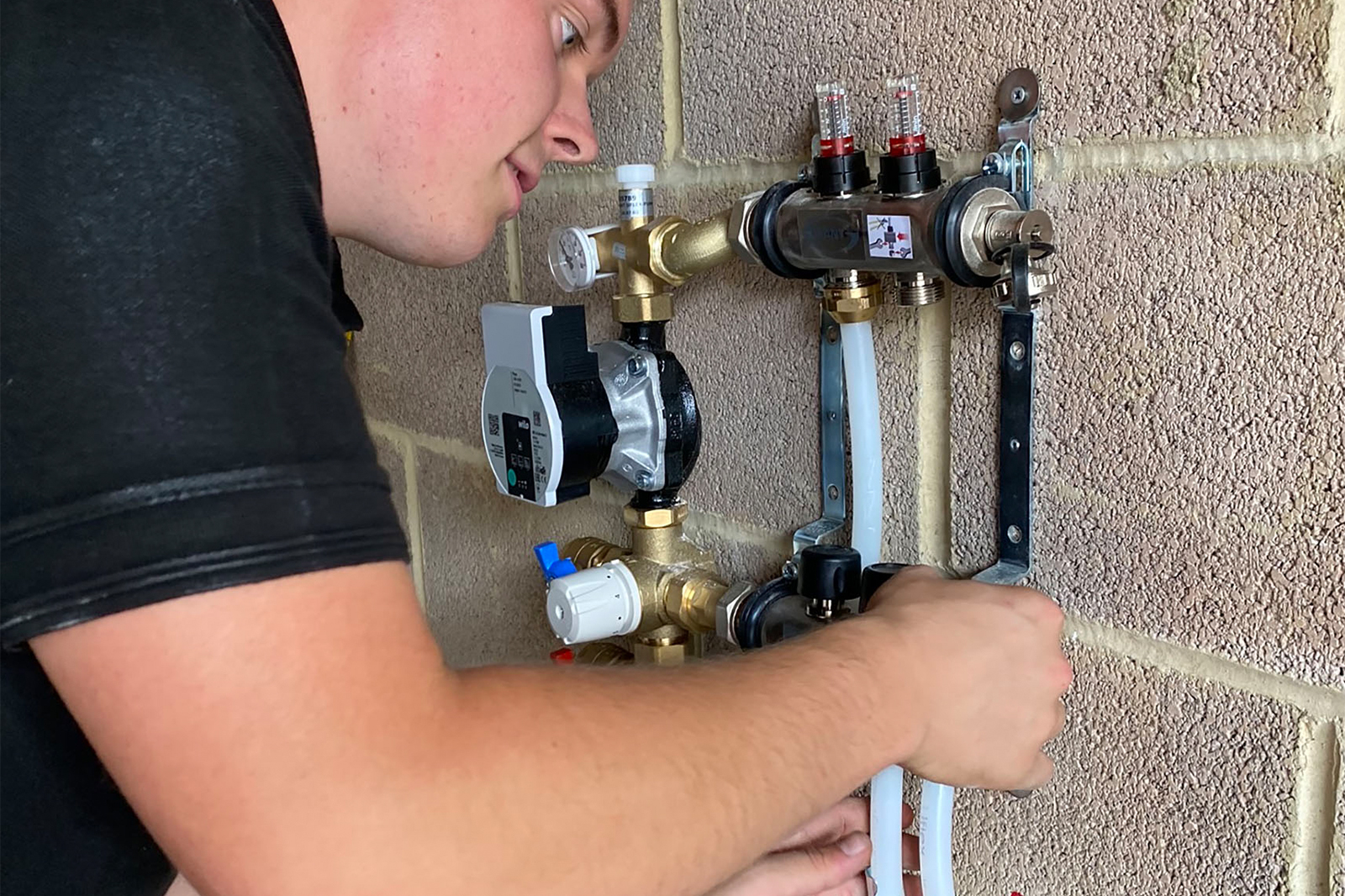 Underfloor heating is an ideal partner for heat pump installations. Anna Wakefield, Head of Marketing at Grant UK, explains how it has been used in a home renovation.
Underfloor heating is a popular choice of heat emitter for heat pump systems, such as the Grant Aerona³ heat pump. It is especially effective in new build projects where this type of heat emitter can be smoothly integrated into the initial designs, during a project's in-depth planning stages.
In this renovation project, two types of underfloor heating system were fitted. Within a new extension, Grant Uflex was utilised which was embedded within the floor construction. Uflex underfloor heating systems effectively maintain room temperatures while also helping a heat pump to work efficiently. Grant Uflex is suited for new builds and extensions because the pipe can be laid and screed poured during the early phases, allowing other works to be completed while the screed fully dries.
PEX-AL-PEX Pipe is also available for use with Uflex installations. The pipe is 16mm in diameter, is easy to work with, and has the additional benefit of being suitable for potable hot and cold water systems allowing the pipe to be used for underfloor heating and elsewhere in a property's infrastructure.
Throughout the remainder of the downstairs, where there was existing flooring, Grant's low-profile underflooring heating system, Uflex MINI, was installed. At just 15mm in height, this system consists of self-adhesive mini panels which are simply placed on top of the sealed floor and the pipework is then clipped into place. The Uflex MINI uses a self-levelling screed which dries in just three days allowing heat to be restored to the property within a short amount of time.
Controls for Grant's underfloor heating systems include the Uflex Neostat V2 and Uflex Edge programmable room thermostats which are user-friendly with a clear display, easy navigation and a clean, stylish look.
Step-by-step
The floor is prepared with a damp proof membrane with a 75mm thick Polyurethane insulation on top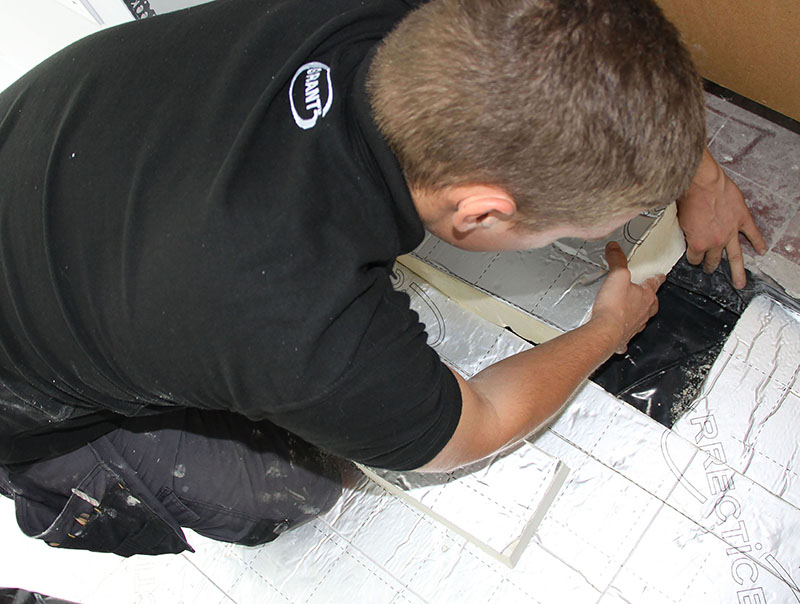 Insulation is fitted around the edge of the walls and a polythene membrane is placed on top of the insulation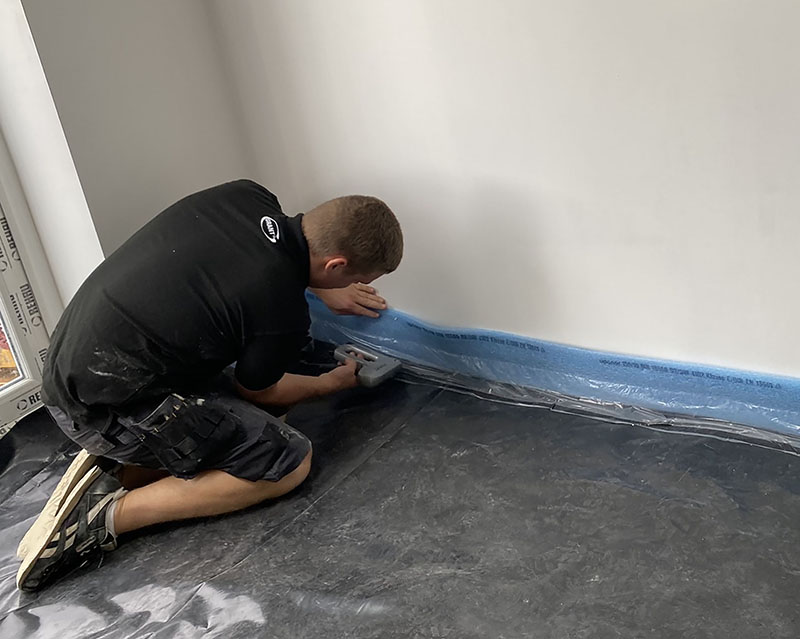 The underfloor manifold with mixing valve and pump are fitted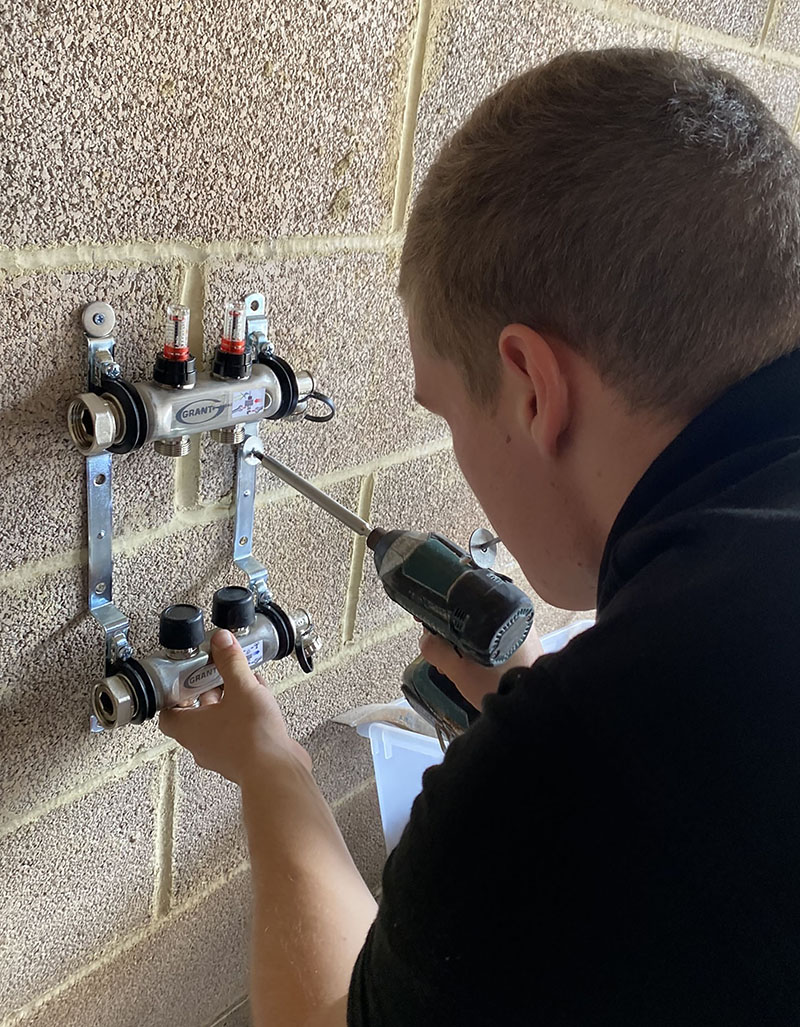 The pipe is laid in a meander configuration with the flow heading towards the coldest areas first. It is clipped using a Uflex tacker clip stapler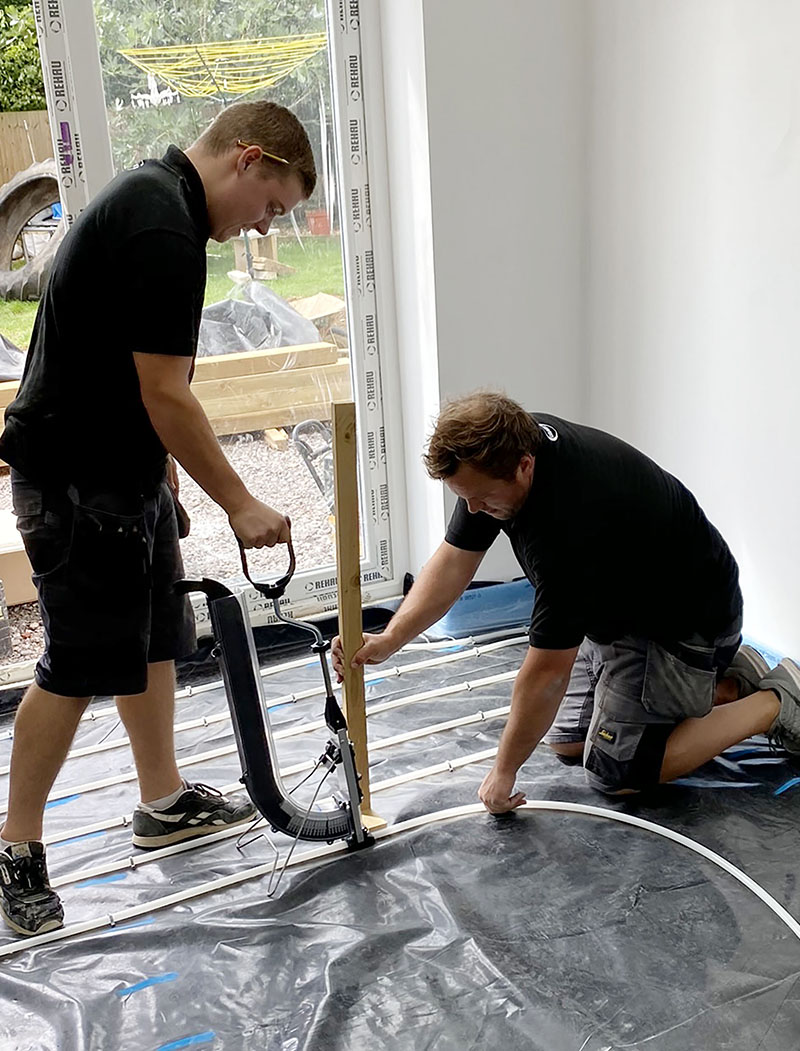 The pipe loops are connected to the Manifold. The actuator wiring is connected to system controller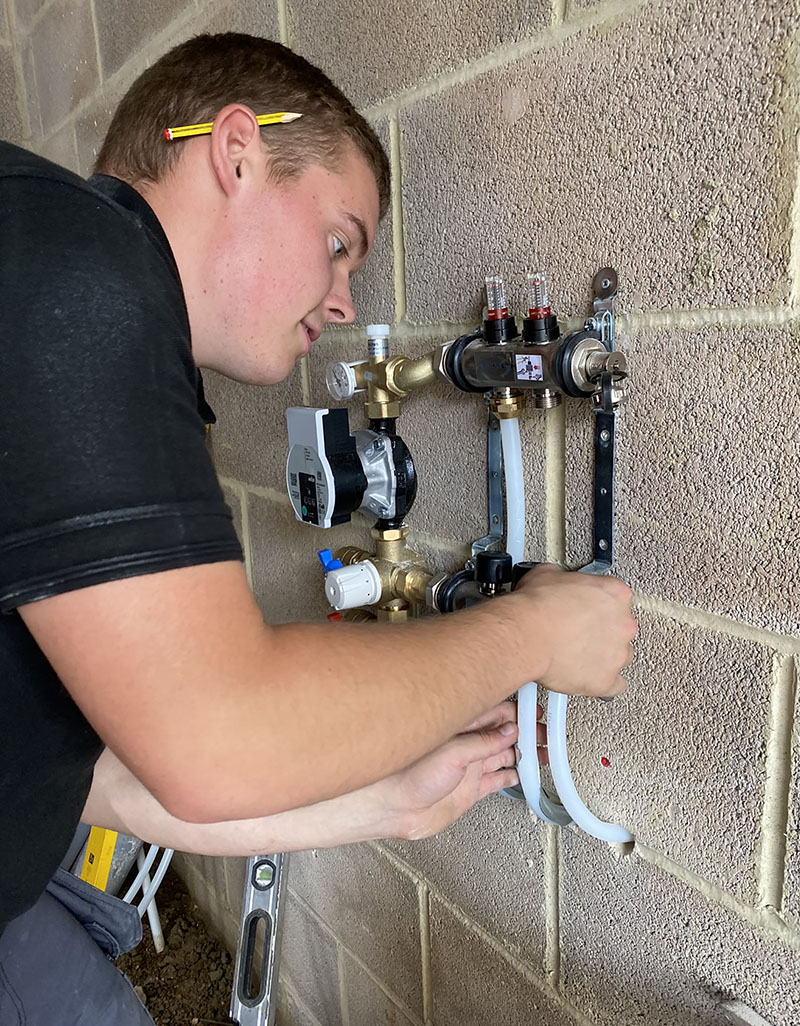 After filling and pressure testing the pipe loops, a dry screed is delivered and poured on top of the Uflex pipes. The screed is flattened to a 65mm thickness and then left to dry for around two months before being tiled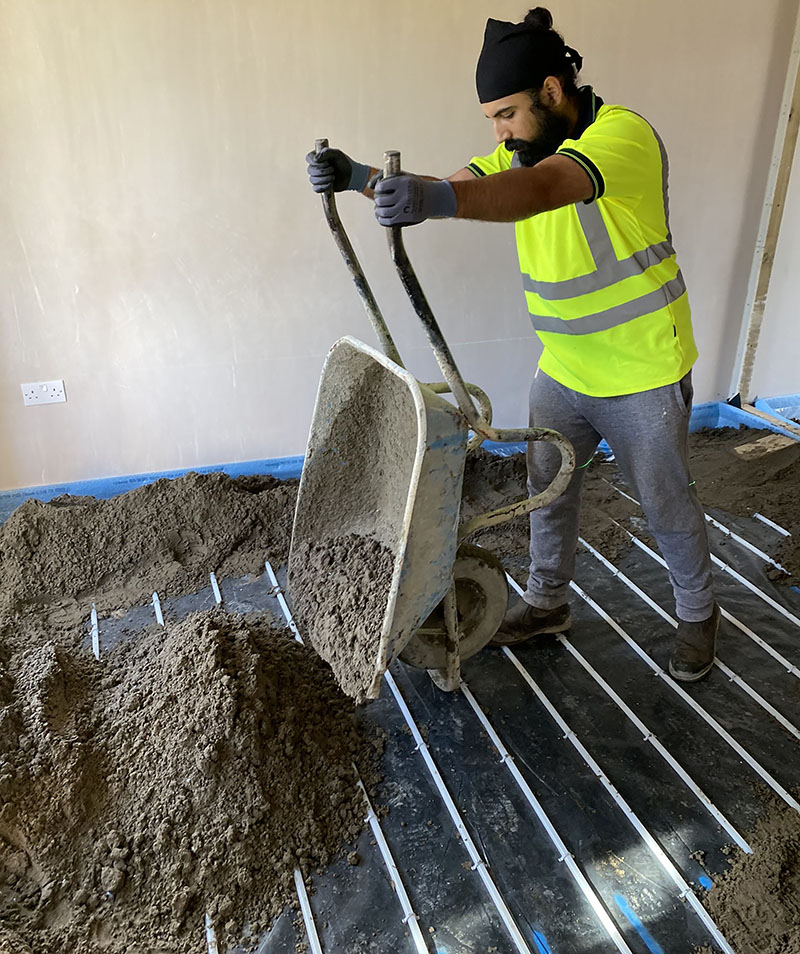 The finished kitchen with underfloor heating in place