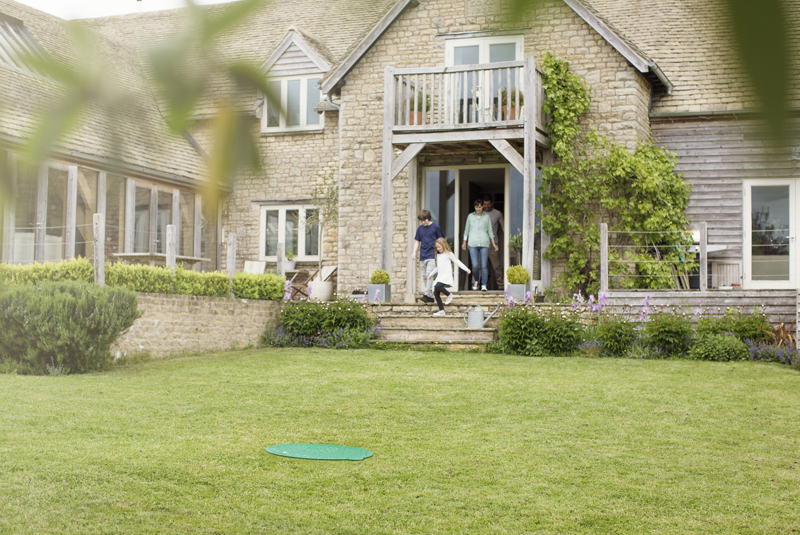 Calor presents its view on why LPG is the right choice for rural areas.
More often than not, rural installers servicing customers that live off-grid will be most familiar with systems that run on oil. However, there is a growing demand for alternative options such as LPG.
This means there is a great opportunity for installers to give their business a boost – by learning about the benefits LPG systems offer and recommending the switch to their customers. With this in mind, what are the main reasons for switching to LPG from off-grid alternatives such as oil, solid fuel and electricity?
Tanks and boilers
With LPG, the customer does not have to worry about maintenance of the tank, as the supplier (for a small standing charge) retains ownership and looks after any repairs that are required.
The purchase cost of the tank can be less too. Customers are able to receive an above ground LPG tank free of charge (terms & conditions apply), whereas an oil tank – which should be replaced every 15 to 20 years – can cost as much as £2,000.
In addition, LPG boilers are often cheaper to buy than oil boilers, and many installers also find them easier to fit. This can save time while on the job, which will reflect in the price to the customer.
Unfortunately, oil theft is becoming more common in rural areas, with recent research showing that rural theft costs £37.8m per year in the UK, with oil and diesel being the third most commonly targeted items.
Often this leaves homeowners with the cost of replacing a damaged tank, replacing lost fuel and clean up costs. It's easy for thieves to siphon oil from a pierced tank, whereas LPG is virtually impossible to steal, ensuring the supply remains safe and secure.
Above or below ground
With LPG, there are a number of storage options available to suit your customer's needs. An above-ground gas tank is a good choice for most locations – plus if your customer currently choses to make the switch to Calor gas from another fuel, an above ground gas tank can be delivered and installed free of charge, including connection of external pipework.
An underground tank is available if the customer would prefer to have the tank hidden from view. As this is buried underground, the only thing that is visible in the garden is a small green circular cover that provides access for a delivery driver when it's time to refill the tank.
Alternatively, if they have limited outside space, access issues, smaller energy demands, or require a supply just for cooking, a cylinder installation is a compact solution.
LPG also has the lowest carbon emissions of all fossil fuels available to rural homeowners, emitting around 20% bless CO2 per kWh than heating oil. LPG makes a great fuel for use with hybrid systems such as LPG and air source heat pumps, and is a popular back-up fuel for solar.