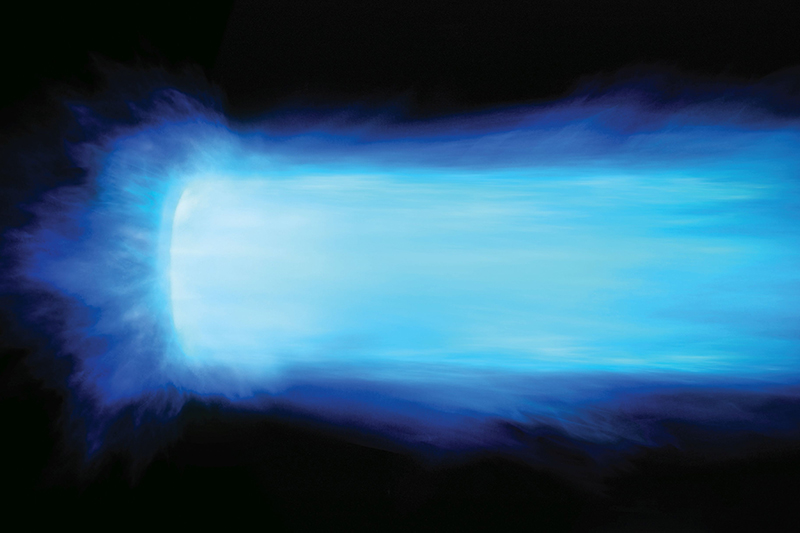 With sustainability increasingly at the forefront of the heating market, Sean Keleher, National Technical Manager at Navien UK, outlines the benefits of the company's blue flame technology.
In rural and off-grid areas, oil-based systems continue to be in high demand as viable heating options. Indeed, oil boilers are responsible for helping to heat approximately 1.5 million UK homes that are not connected to the gas network. Units can be fitted either inside or outside, giving installers greater flexibility in terms of siting.
Not only do oil installations take up minimal internal space within a property, they also benefit from an excellent heat release-to-cost ratio when compared to other fuel options. So, rather than being the antiquated, inefficient heat generators of the past, the latest condensing oil-fired boilers can operate at almost half the cost of a typical 25-year-old unit – while also remaining extremely simple to install and maintain.
However, there are still oil boilers out there that are either non-condensing or lacking the efficiency of the latest models. These basic, yellow flame units pre-date the Ecodesign requirements under ErP legislation from 2018, which also stipulates that oil-fired boilers must have maximum NOx emissions of 120mg/kWh. NOx levels are under continuous scrutiny, especially given the health implications associated with them and the dangers of air pollution. As a result, engineers encountering such boilers should recommend they are replaced with more efficient modern units as soon as possible.
Oil installers are well-aware of the benefits of condensing boilers; they are cheaper to run and much more efficient, emitting much less harmful carbon monoxide than non-condensing models. They benefit from larger heat exchangers with more surface area, enabling them to extract more heat from the combustion process – reducing the amount of waste gases going into the atmosphere.
Blue flame technology
While there are condensing yellow flame models that adhere to these requirements, some manufacturers are looking to get ahead of the game and ensure their oil-fired units remain futureproofed as energy efficiency regulations continue to tighten. Fortunately, efficiency credentials are significantly enhanced when oil boilers take advantage of the latest modulating blue flame burner technology, which has been growing in prominence throughout the oil heating sector for a number of years.
Blue flame technology has been specifically engineered to turn heating oil into a vaporised spray. This is then premixed with the air required for combustion, before being drawn in through the burner, resulting in a clean blue flame, which has much lower NOx emissions and running costs when compared to traditional yellow flamed models. This enables installers to provide their customers with a more sustainable and efficient oil boiler when they are seeking a like-for-like replacement.
Navien's own blue flame technology guarantees efficiency and ultra-low NOx emissions (57mg/kWh). In fact, we recognise the importance of blue flame so much, we only manufacture boilers including this technology.
Latest controls
Oil boilers such as our LCB700 Blue Flame are lightweight (with lift weights starting from 58kg) and also OpenTherm ready, so allow instant access to the latest control technology, at minimum disruption to homeowners, while reducing installation costs. As a result, using these models in conjunction with our Smart Plus control pack provides an overall, industry leading A+ ErP energy rating.
By utilising the latest in blue flame burner technology, boilers will offer the highest standards of energy efficiency. Blue flame burners are the future of oil heating, so should be considered the 'go to' option.
Watch the LCB 700 Blue Flame oil boiler video below…