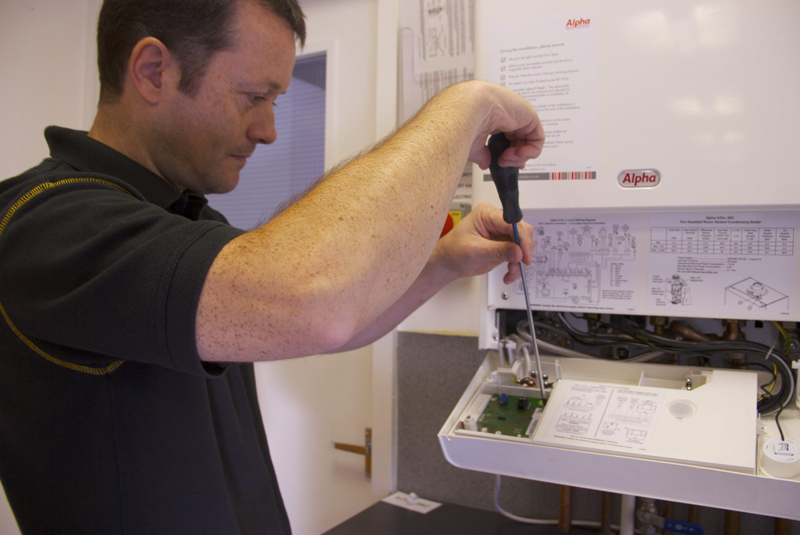 The skills shortage is a hot topic within the heating industry. Darran Smith from Alpha Heating Innovation discusses the importance of training in addressing this issue.
The Employer Skills Survey 2015 discovered that vacancies for skilled workers had grown significantly in the last two years. However there are not enough skilled professionals to meet the demand, with a shortage of 43% in the trades. Over a third of vacancies for plumbers and gas engineers in particular are now termed as 'skill shortage vacancies'.
In order to tackle this problem, the government has begun promoting apprenticeships, including the National Apprenticeship Service offering businesses a grant of up to £1,500 for hiring an apprentice, to cover expenses such as training. This is certainly a step in the right direction. However, investment in quality training that installers take part in throughout their career is also needed.
Manufacturers can work towards addressing the skills shorting by providing this much needed training for their installers. This is broken into two categories – product training and training that covers wider issues such as regulations or health and safety. It's important that manufacturers' training spans both of these areas in order to equip installers with an extensive set of skills.
By offering installers product training, whether that's on site or in training centres, manufacturers can help them learn best practice techniques in terms of installation and maintenance. This, in turn, helps them to sell products successfully, as they will have a better understanding of which products are best suited for a particular project.
Legislation, processes and technology constantly change in our industry. Training can be necessary in order for installers to remain compliant with regulations but it also puts the customers' safety first. As such, installers must stay up to date and ensure they have the knowledge and skills required to provide an expected service. Manufacturers should support installers by ensuring their training covers the wider issues.
The skills shortage affects both customers and installers. For customers, they may find themselves paying more for installers that are most in demand because of their skillset or in some cases the shortage of plumbers and gas engineers may lead to projects being put on hold. For the installer, they risk losing out on jobs where their skillset doesn't meet the project or customer's needs. Either way, the lack of training is significant.
Innovations and the investment that manufacturers make into their research and development are also vital to training and addressing the skills shortage. Providing high quality, informative literature and products that are designed to make the installation process easier helps to ensure service is exceptional.
To make the most of this, installers need to place a greater importance on continual training. They firstly need to value being comprehensively trained whilst also making time to actually attend training sessions. Only then can installers ensure that the service they offer is consistently high. They also need to take their leanings from high quality training and put them into practice on the job. Experience and training go hand in hand to overcome this nationwide issue.
Because there are courses available with the aim of turning students into qualified plumbers in as little as six weeks, a big problem is that a significant proportion of the industry lacks experience. There is only so much you can learn from these courses, and many agree that much of what you need to learn can only happen through hands-on experience throughout years of building a portfolio. As a result, many are now arguing that newly qualified installers should have their work checked during the first four years.
To support those starting off in the trade, as well as veterans of the industry, manufacturers should focus on the quality of the after-care services they offer to installers. Equally, they should encourage installers to follow up a service, repair or installation with a call to check the customer is happy with the work provided.
Focusing on building up skills within our industry really is in the best interest of the installers so they can improve customer relations and increase profitability. This is because when customers feel they have received quality service they may then be more likely to recommend the installer to family and friends or use their service for annual boiler services.
Although the economy is recovering after the recession and the demand is high for plumbers and gas engineers, the availability of skilled people is quite the opposite. As well as encouraging the next generation of plumbers and gas engineers to receive in-depth training and hands-on experience, if we also encourage existing installers to attend courses on offer from manufacturers, we stand a better chance of improving the situation. This benefits not only the installer but also the customer and the industry as a whole.