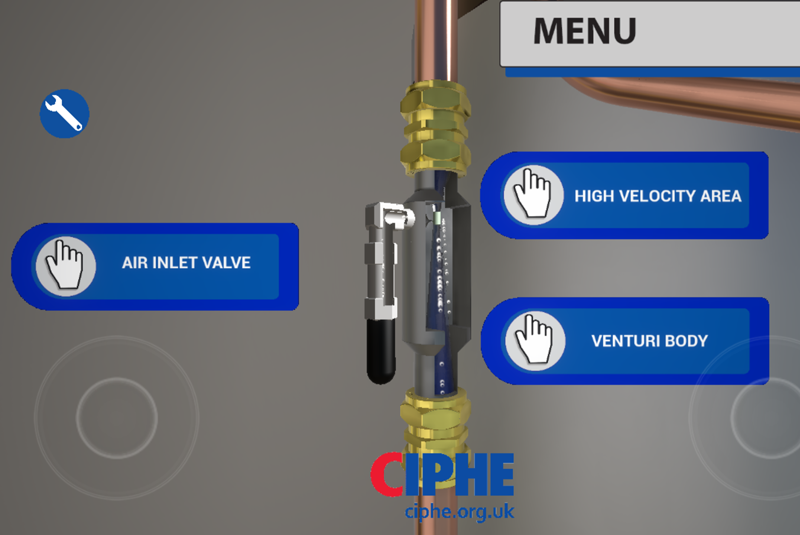 Stuart Doggrell, Water Heating General Manager at Fabdec, explores how innovative training technology is raising standards in the water heating sector.
The UK's water heating sector is always looking to uncover the latest disruptive technology that can improve training, safety and increase efficiencies. This commitment has formed the foundation of sustained success in recent years and it is key to future-proofing the industry.
However, it can be challenging to assess which technologies are here to stay and which are a flash in the pan, inflated by the hype that often accompanies any disruptive innovation. Many in the industry are justifiably cautious when exploring whether new technology will provide a strong long-term benefit for those that use it.
In water heating, a key development that has had a transformative effect on the way products, concepts and systems are understood – and the way installers can be trained via product demonstration – is virtual reality (VR).
A virtual world
In partnership with the Chartered Institute of Plumbing and Heating Engineers (CIPHE), manufacturers have now commissioned virtual representations of heating and plumbing products that can be accessed on mobile, laptop and tablet devices. These representations provide insights into the product and the technology that powers it, without the need to physically disassemble and inspect it.
This allows the viewer to visualise the inner-workings and composite parts of a complete system. By doing so, it offers the opportunity to raise the bar when it comes to understanding the products that people are buying, selling, specifying or installing.
The software can also simulate the effects of the system being run in normal operation in a safe environment, demonstrating optimum performance in a diverse range of different conditions. Conversely, it can be used to demonstrate potential problems that can be identified without a risk to the operator.
As the popularity of this technology increases, our goal is to work towards the introduction of more advanced systems that provide an augmented reality (AR) capability, and we hope the industry follows suit. When completed, this will not only provide a representation of a new system – but also dissect it piece-by-piece in real-time.
Using this technology, vast amounts of time could be saved and maintenance and repair work could become a more straightforward process.
Understanding new technology
These developments are particularly useful following the introduction of innovative new unvented water heaters with internal expansion that incorporate the 'Venturi effect', which eliminates the need for an internal floating baffle or an external expansion vessel.
Understanding the scientific process behind this method, and the way the Venturi valve works in normal everyday operation, is invaluable for specifiers and installers. It can also help educate end-users who have specified the water heater for their property, allowing a deeper understanding of the new developments that are powering sustainability in the water heating sector.
By offering unique training packages across a product line, manufacturers add value to the system they are creating for all parties involved.
These benefits not only provide the opportunity to gain a better understanding and knowledge of the systems themselves, but also the potential for stronger installer relationships.
Unique insights
As installers build their knowledge of a product line and the installation process becomes shorter and simpler, they're more likely to become repeat customers of the products they're most familiar with.
Training technology also provides the opportunity to demonstrate how modular additions to water heaters can be integrated into systems, and what they can add. It offers a visual demonstration of the scalability of modern water heaters and a chance to demonstrate product capabilities in virtual marketing material.
From the perspective of a homeowner, understanding the science that powers the hot water source in their home can lead to environmental and energy saving benefits.
It also provides insight into why performance may change depending on the situation and conditions. Understanding why this occurs, and how to prevent it reoccurring, could result in water and energy saving, benefitting the environment and lowering overall product life-cycle costs.
The introduction of exciting new technologies like virtual reality also helps to position the sector as forward thinking and dynamic, ensuring it keeps up with other industries as an attractive destination for those leaving school or university. As new training technology continues to be implemented within the sector, this should improve standards across the board.