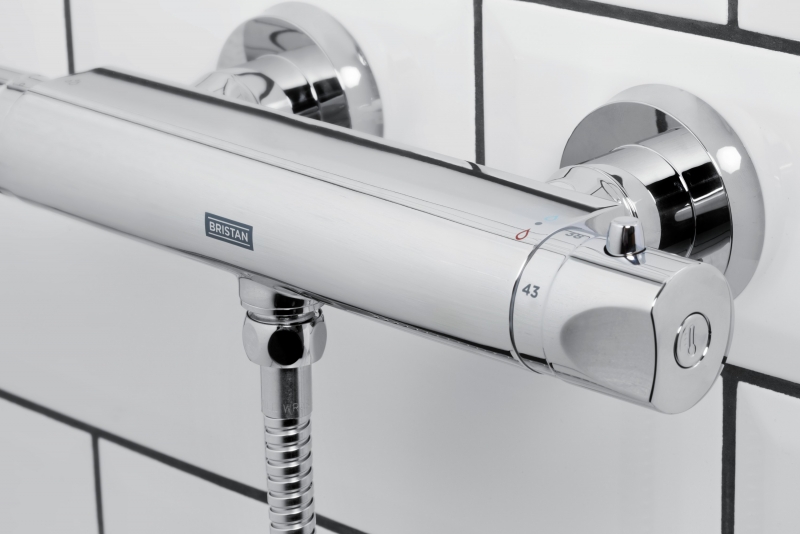 Thinking of taking on some light commercial work, but not sure where to start? Maria Howley, Technical Product Trainer at Bristan, outlines some of the solutions that can help make your next commercial plumbing job straightforward.
Commercial work can not only help installers diversify income, it can open up a whole host of exciting new job opportunities.
The key difference between commercial and domestic plumbing is the size and scale of the job. Commercial plumbing jobs take place in environments that cater for lots of people, such as public washrooms or leisure centre shower rooms, and often involve more complex plumbing systems. However, they still require the same skillset, use the same materials, and fulfil the same basic function. It's just about picking the right products for the job.
More for less
Commercial jobs will most likely be in places where there is a high footfall, therefore the sheer volume of water products you'll have to install is much higher. It's helpful to choose products designed with easy installation and maintenance in mind, so that every job can be carried out quickly and efficiently.
For example, Bristan's Wallmount 12 bar shower fixing kit aids installation and maintenance with its built-in isolation. The two front-facing isolation valves allow you to isolate the water supply with the turn of two grub screws, rather than switching if off at the mains. This limits the risk of damage to the bar shower during the installation process. Plus, Wallmount 12 sits in front of the tiling on the pipework, meaning that it can limit the changes to existing pipework, which is particularly beneficial when working with complex plumbing systems.
Bristan also has a range of other showering products, suitable for commercial projects where fast installation is important, such as electric showers. The Joy Care electric shower has been designed for user safety, but also for easy installation and maintenance. It's well suited as a replacement shower, due to multiple cable and entry points for easier compatibility. It's also easy to clean and maintain, with an external filter helping to maintain performance.
Kettering Borough Council who has a portfolio of more than 3,000 properties recently fitted the Joy Care shower and commented: "We have had good feedback from our installers and tenants. Our installers tell us the products are simple and easy to fit, which helps us to turn around replacement quickly."
Safety first
Safety is a top priority when fitting out any bathroom, but particularly in commercial installations where a variety of rules and regulations must be satisfied. At Bristan, we've designed a range of showers, engineered for peace of mind.
Our bar showers feature intelligent Safe Touch technology, designed to encase the hot water supply within the cold in the valve of the shower body. This means the exterior of the shower valve is always cool to touch, even when the hot water is running. This reduces the risk of scalding.
Another point to consider in commercial jobs is the risk of Legionella. The newly upgraded OPAC TMV3 shower supports infection control measures with its engineered patented built-in thermal flush mechanism, designed for anti-Legionella regimes. Every product in this range meets the TMV3 compliance and is tested to provide a high level of protection against scalding from hot water.
Wealth of choice
Bristan offers a broad selection of commercial taps and showers, including thermostatic mixing valves that significantly reduce the risk of scalding and a range of thermostatic taps with TMV3 approval. For over 40 years we have been producing products that are easy to choose, install and use.