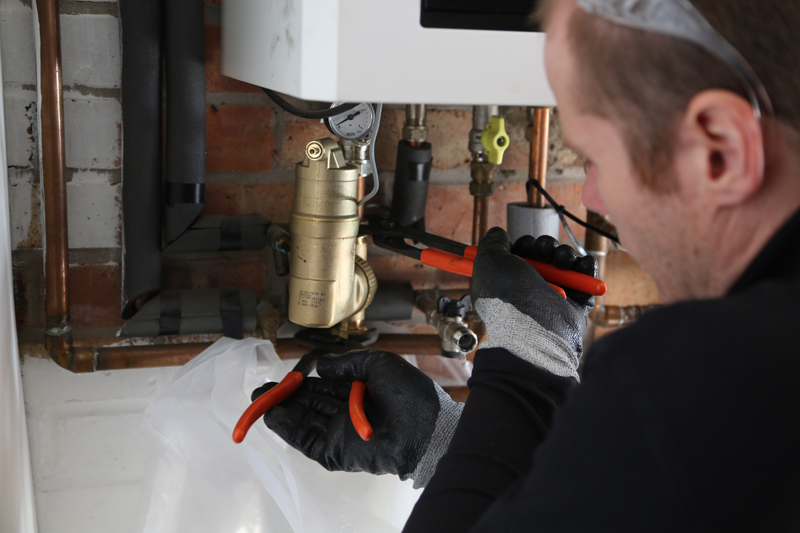 In order to ensure a heating system is working at its most efficient, it is essential that the quality of system water is checked and treated when required. Kevan Peaker, UK Business Unit Director at Spirotech, suggests now is the time to adopt a fresh approach to water treatment.
Water quality is unquestionably key to the performance and longevity of a heating system. The damaging effects of gases and dirt within system water should not be forgotten, whether working on a new or existing system. So, what steps can be taken to help maintain a healthy system, and are there new areas to consider?
Test it before you chance it
To help ensure a heating system will run at its most efficient and to maximise its lifespan, water quality needs to be well maintained and monitored. It is generally advised that installers should carry out a water analysis to determine the nature and cause of any problems, to check ph levels and to identify any types of dirt present, before then deciding on the action necessary to correct the situation.
Spirotech offers water-testing kits that will provide a full analysis from experts working at our specialised lab. The SpiroCare ProLab Analysis offers a clear overview of system and filling water quality and allows installers to receive a full analysis report, as well as recommendations on how to maximise system performance.
Air of caution
Although the process of deaeration has been widely adopted in mainland Europe for some time, it is only in recent years that installers in the UK have become more aware of the importance of removing air from a heating system.
By removing air in the form of microbubbles from the water before it travels around the system, installers can reduce the possibility of corrosion taking place around the pipework. This limits the formation of magnetite that can have troublesome effects on the performance of the heating system.
If a system is left unprotected and air in the system is not removed, dirt will develop, air will become trapped, and the heating system will suffer, resulting in system noise as well as radiator cold spots and reduced system flow. Eventually, this can lead to system breakdowns and expensive heating bills.
When two become one
Even if you have invested in a deaerator, which will help prevent corrosion and the formation of magnetite, dirt removal should not be discounted, as other sludge and contamination may still be present that could cause inefficiencies.
Although installers may look to fit a dirt separator and deaerator separately, there are combination products available on the market, which offer both functions in one unit, such as the SpiroCombi MB3. Combination filters like this can be a good choice for certain applications, depending on the system's age, design, condition and the installer's preferred approach.
The chemical treatment
While other countries within Europe have started to move away from chemical treatment and towards filling heating systems with demineralised water, the UK still currently relies on a number of chemicals to perform important system maintenance functions – to kill bacteria, for example.
The decision on which chemicals to apply, and how frequently system flushing is undertaken, needs to be made in consultation with someone who can provide detailed system water analysis and can recommend an appropriate chemical dosing regime, as well as other system protection measures.