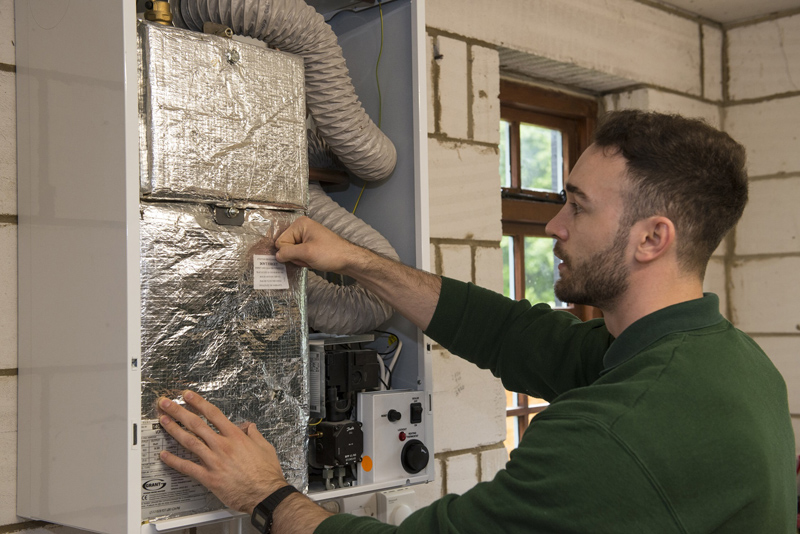 OFTEC's CEO, Paul Rose, looks at what may be in store for oil heating technicians.
As we stand at the beginning of a new decade, one thing the UK heating sector can be sure of is that significant change is on its way. Government has committed to achieving net zero emissions by 2050, which inevitably means moving away from the current reliance on fossil fuels. Our industry, including the 9,000 plus oil heating technicians registered with OFTEC, has a key role to play in this transition.
Since the publication of the Clean Growth Strategy in October 2017, government has been gathering evidence on the most effective strategy to decarbonise heat, and with the Renewable Heat Incentive (RHI) ending in 2021, we are expecting key policy announcements over the course of this year.
It is crucial that sustainable low carbon liquid fuels are included in the mix of technologies accepted by government and OFTEC continues to work closely with the Department of Business, Energy and Industrial Strategy (BEIS), policy advisers and other key stakeholders to ensure this happens.
Low carbon fuel
Independent research shows that transitioning oil heated homes to a sustainable low carbon liquid fuel (B100) has the potential to deliver the highest carbon reduction impact of all off-grid heating technologies, for the lowest overall cost over the lifetime of the appliance.
A key benefit of this approach is that, in most cases, the existing heating system can be retained so homeowners can optimise and upgrade their systems as part of the normal cycle of equipment servicing and replacing, significantly reducing cost and disruption.
Moving to a new, low carbon liquid fuel would also reduce the impact of decarbonisation on the sector by retaining current infrastructure and protecting the jobs of an estimated 40,000 people who are either directly or indirectly employed by the oil heating industry.
However, this does not mean technicians won't face change. Alongside decisions on clean heat, government is looking closely at how to make UK homes more energy efficient. This is particularly important, but far harder to achieve, for oil heated properties as 97% of those in Great Britain are currently EPC Band D-G, with an average rating of Band E.
Whole house approach
It is widely agreed that successful decarbonisation strategy must take a 'whole house' approach. This means the role of heating technicians will need to evolve if they are to support consumers to make the right decisions. Yet a recent survey run by industry members and supported by government, found that almost three quarters (74%) of installers do not rate themselves as 'very confident' in recommending and choosing the best low carbon options to their customers.
The Government recently decided to incorporate TrustMark and the new PAS2035 standard into ECO3 work. PAS2035 includes a requirement to have a qualified 'retrofit co-ordinator' to manage the work and the government has indicated that it wants to extend this approach to all retrofit projects. OFTEC is concerned this would make even the simplest retrofit, such as an appliance installation, more complicated and bureaucratic. It will also mean that heating technicians will need to develop new skills to fulfil this role and to help consumers understand how a complete retrofit can be best achieved.
Suitable training which is affordable and accessible to all, especially as the majority of installers are sole traders or small businesses, will be vital. The oil heating industry already has robust training, inspection, compliance and consumer protection processes in place and is well equipped to evolve these in line with future skills requirements, but policy certainty is required to progress this.
A fair, practical and cost-effective transition to decarbonised heat is essential for all. Many questions remain unanswered but as the year unfolds, the path looks set to become clearer and OFTEC will continue to champion the liquid fuel industry's ability to move the 1.5 million UK households it currently serves, to a sustainable, low carbon alternative.