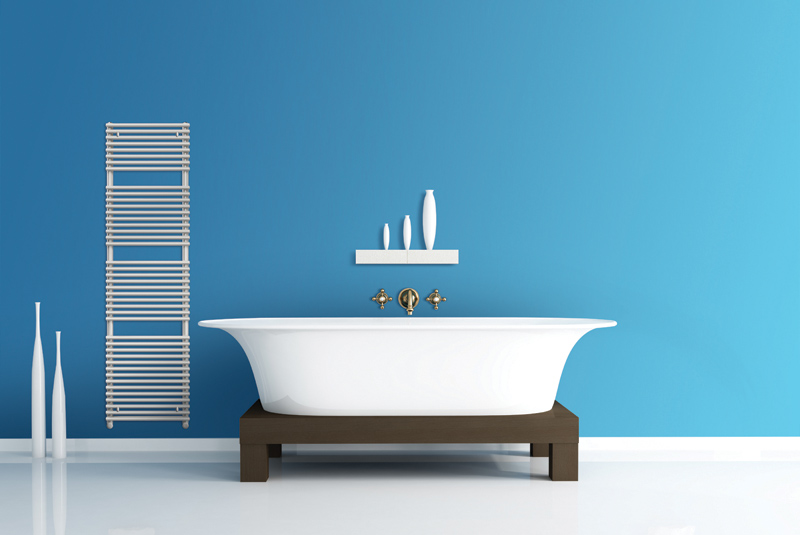 Chris Harvey, Head of Marketing at Stelrad Radiators, looks at the upward trend for towel rails and decorative radiators.
One of the major positive trends in the radiator marketplace today is the selection of 'standout radiators' that make a statement in the bathroom. Not for most homeowners, the same radiators that are used in all the living and bedrooms, but a special radiator – a decorative or designer radiator – that adds to the ambience and says something about the rooms in which they are installed.
The radiator options today are many and the quality is impressive. You'll find premium and designer radiators that may look very unlike the radiators of 20 years ago. Towel rails of today are not all chrome plated ladder rails although they retain a reasonable part of the market. And bathroom radiators are available in a range of colours too – not just white. The Stelrad range is available in up to 35 colour options – ideal for interior designers or where homeowners want to match or contrast radiators with the tiles and the blinds for example.
One of the major trends in heating in homes today is the addition of a towel rail in most bathrooms. 20 years ago, they were the exception – today they are the norm. Stelrad's Designer range offers a selection of statement making radiators for use primarily in the bathroom or wet room.
But beware, not all towel rails are the same! It's important that installers decide before selecting the towel warmer, what they want the it to do. The clue is in the name. Do they want the towel warmer simply to warm towels or do they want a decorative radiator that heats the bathroom, wet room, or shower room as well as the towels. Their customers will invariably say the latter, but many DIYers will come home with a very attractive towel warmer that, once installed, will leave an average bathroom on the chilly side of cool in the colder months of the year.
When fitting a towel warmer, it is important to ensure it is correctly sized. This will often mean specifying and fitting a much larger radiator than you would for a conventional steel panel type radiator. Taller, vertical models can help deliver satisfactory levels of heat and ensure that your end customers are not hurling themselves at the warm towels as they exit the shower to keep the cold air in the bathroom at bay!
Radiators today offer a quality of warmth from products that have a genuine aesthetic appeal their elderly cousins did not possess. Correctly sized radiators will provide comfortable warmth when it's needed more reliably than ever before.
Stelrad believes that a radiator shouldn't simply be functional. It should add aesthetic appeal to the room in which it is installed, so it's now offering a range of highly reliable, high performance, good looking radiators to grace any bathroom.