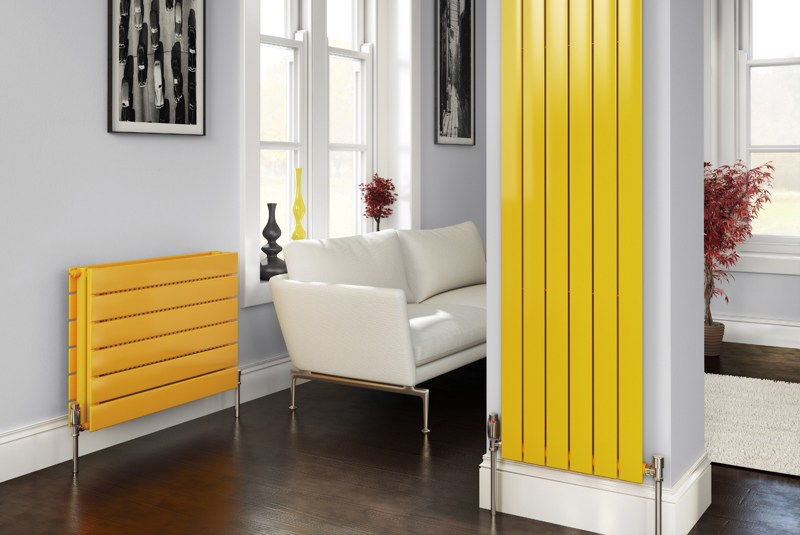 PHPI speaks to Stelrad about the latest colour radiators available.
One of the most obvious change in radiators in the past few years has been the huge increase in colours that radiators are available in nowadays. To paraphrase the famous quip by Henry Ford, traditionally you could have radiators in "any colour, so long as it was white". Stelrad now offers many of its models in up to 35 different colours – with a small delivery waiting time but a time wait that is worth it to get exactly the right colours and shades for interior décor purposes.
The latest colour additions to the Stelrad range are its Vita Column Concept, available from stock in anthracite grey and proof that, far from just seeing coloured radiators as 'specials', they will increasingly be seen as mainstream options for installers to offer to their customers in the future.
Coloured radiators are already proving popular with interior designers for homes where an extra splash of colour will make a home come alive, and architects and building designers looking for radiators that will match or contrast with corporate identity colours in offices and business premises. It's a whole new outlook for a heating source that has tended to fade into the background for decades. It's now becoming a focal point of the décor – something you wouldn't have imagined even 10 years ago.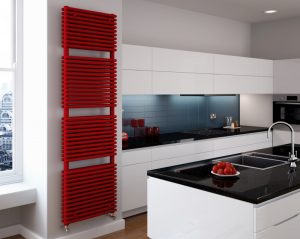 These are changing times when it comes to radiators and, with more than 90% of all heating systems benefitting from radiators to share the heat around the home, the options available are many and varied for installers. Availability, reliability, quality and keen pricing combine to make radiators a popular option for new and replacement heating systems. Also, the huge range of designs available nowadays makes selecting radiators great fun, adding to the quality of the decor, and allowing you to select designer or decorative radiators for the feature rooms in the home, even if you choose not to stick to one design throughout. For example, increasingly people are choosing vertical radiators for hallways and corridors, tubular towel rail type radiators like the Caliente Rail for bathrooms and kitchens, flat fronted Planar type radiators or decorative Compact with Style radiators for living rooms and master bedrooms where something a little bit special is required. Creativity is creeping into heating on a grand scale.
There's never been so much choice and so much opportunity to choose good looking, controllable heating in the home as there is today. The shackles are off. There's freedom to choose what you want, where you want and knowing that whatever you choose will provide reliable heat any time of the year and look good at the same time. Radiators really are now part of the décor rather than the traditional heating appliance that stood apologetically against the wall. It's time to be creative with heating.
Added profit opportunity for installers
Perhaps most importantly, installers are realising that they have an additional profit opportunity here. By recommending decorative radiators, rather than a standard radiator, they will be seeing a higher profit margin on the radiators they supply and will end up with happy customers who get stunning looking radiators rather than standard ones. The outcome is a better return on the job with a standard mark up on a more expensively priced design of radiator.
For more information on colour radiators from Stelrad, visit: www.stelrad.com