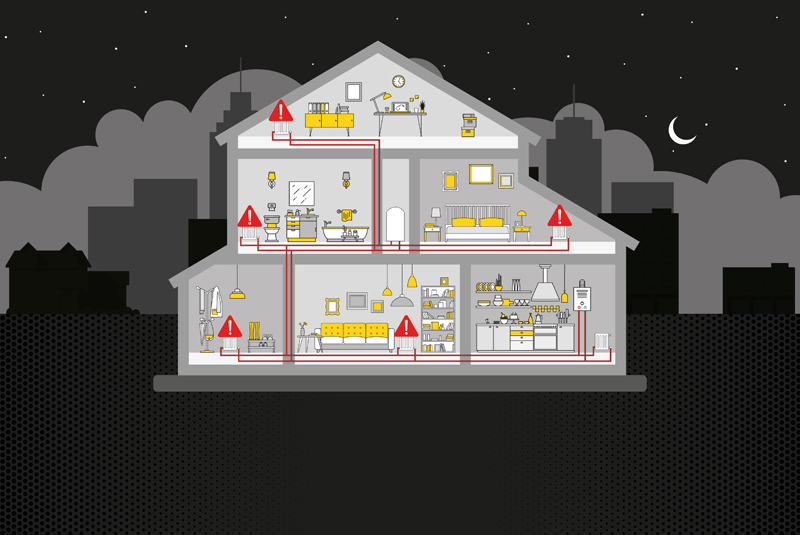 There's much talk of symptoms right now, but Spirotech recently launched a symptom checker of a different kind. Its new Better Heating hub helps heating engineers educate homeowners on the signs of system contamination and the steps that can be taken to achieve better, healthier heating. Pete Chamberlain, Area Sales Manager at Spirotech, tells us more.
When it comes to their heating system, for most homeowners it will be 'out of sight, out of mind', right up until the moment it stops working! However, what many customers fail to recognise is that the warning signs often rear their heads, months ahead of a full breakdown. Spirotech's new Better Heating hub has been developed to help address this. It features a handy symptom checker to help homeowners spot the signs of system contamination, so they can better understand the cause of some of the most common system problems and then take steps to remove the culprits – air and dirt.
So, what's included on the list?
Noisy pipes – many customers won't realise that if their TV viewing is disturbed by noisy banging pipes that it's actually a sign that there is trapped air and dirt travelling around their pipework. The symptom checker identifies this as a key symptom of an unhealthy system.
Radiator cold spots – homeowners often complain about radiators that don't heat up fully, which means some rooms never seem to reach the desired temperature. The Better Heating hub flags this as another sign of system contamination. Radiator cold spots can be caused by both air and dirt, and the location of the cold spot will often indicate which of the two is causing the issue. Cold spots at the bottom are most commonly the result of dirt build-up within radiators, caused by magnetite and other debris collecting in this area. Cold spots at the top usually indicate trapped air, which has risen and gathered to form an air pocket at the highest point of the radiator.
Bleeding radiators frequently – manual venting is time-consuming and annoying for homeowners and frequently needing to do this is a signal that there is air within their system. The Better Heating hub explains to homeowners that this is a temporary solution that will only help for a short time, before the issues will inevitably reoccur.
Higher than expected energy bills – air and dirt both force the boiler to work harder in order to heat the home to the desired temperature. This means that the property's gas consumption will be much higher and consequently, energy bills will rise too. The hub explains this to homeowners and recommends air and dirt removal as a route to reducing energy use and costs.
By making a symptom checker available online for homeowners to access and heating engineers to use with customers, this educational content will go a long way towards demonstrating that system protection in the form of air and dirt removal is a necessary and worthwhile investment. After all, the cost of installing a deaerator and dirt separator will be far less than having to fix parts within the boiler or replacing it altogether!
Visit betterheating.co.uk to explore the hub in more detail and access the installer section of the website to download Spirotech's consumer advice leaflet.