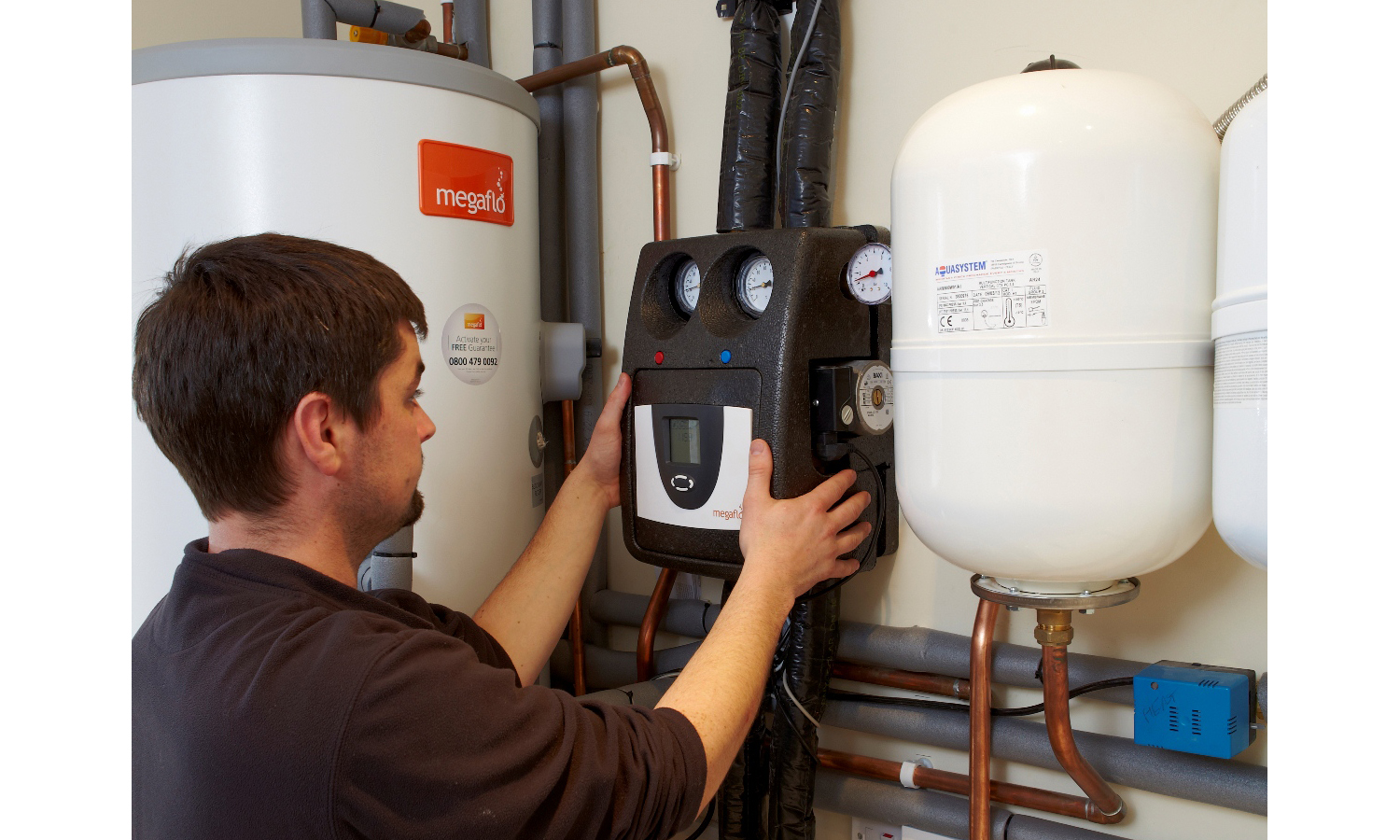 Recently released figures on the domestic RHI seem to indicate steady growth, which could be encouraging news for installers who have been waiting for the solar thermal water heating market to pick up. With this in mind, Jon Cockburn, Head of Marketing at Heatrae Sadia, provides five top tips on how to ensure a solar thermal installation is a success.
See the light
Solar thermal water heating systems collect free solar energy via flat plate panels or evacuated tubes positioned on a property's roof, which is then used to provide a proportion of domestic hot water. For maximum solar gain, the roof should be south facing. Although south east and south west are an option, performance will be reduced depending on how far the angle varies from the direct south position.
A site survey should always be carried out to establish the best location for the collectors. Some companies – Heatrae Sadia included – have solar simulation software to help. The installer should take note of whether there are any trees or buildings close by that could potentially shade the collectors. 
Get into hot water
As with any cylinder installation, it's important to assess how much hot water the household uses, and to size the cylinder accordingly. Solar thermal sizing needs to allow for the fact that the usable hot water derived from solar energy will vary, as solar gain differs throughout the year. Sometimes a household will be almost totally dependent on the supplementary fuel source (usually gas or electricity) for water heating, so the supplementary-heated portion of the cylinder must be sufficient to meet normal demands on days when there is no or limited solar gain.
The household also needs to be able to make the most out of the solar energy to make it a viable investment; it's important to check whether electric showers (which are fed by cold mains water rather than a cylinder) are fitted, and to bear in mind that modern household appliances such as dishwashers and washing machines are usually cold fill.
Quality heat
High-quality solar cylinders should have a dedicated solar heating coil. With an increased surface area to give better thermal transfer, a dedicated coil provides maximum efficiency and heat output from the solar energy.
Solar thermal cylinders should also be well-insulated. After all, once the sun's energy has heated up the water – essentially for free – heat loss needs to be minimised.
To ensure the highest quality solar thermal collectors are being chosen, installers can look for the Solar Keymark and a product with a high-performance absorber area.
Be hot on the facts and figures
It's likely that customers will want information on the potential savings, so it's important to be armed with facts and figures. Lots of useful information is available from the Energy Saving Trust, as well as manufacturers.
In terms of the RHI, Ofgem is delivering the scheme. It's important for customers to know that they will need to meet certain criteria in order to be eligible for the RHI (they will need a Green Deal Assessment, and the products must be on the Product Eligibility List, for example). There is a general eligibility list on Ofgem's website – www.ofgem.gov.uk – which is a good starting point.
In addition, the Government has recently launched an online calculator (www.gov.uk/renewable-heat-incentive-calculator) for people who are thinking about installing a renewable heating system. By inputting a few details about their property, people can see how much money they may be paid through the RHI scheme, according to the type of renewable heating system they install.
Warm up with training and accreditation
Any installers planning to carry out solar thermal installations for the first time should invest in training and MCS (Micro Certification Scheme) accreditation. For solar thermal water heating systems to deliver optimum performance they must be installed correctly. The Energy Saving Trust's Here Comes the Sun field trial revealed that correctly installed and used solar water heating technology could generate up to 60% of a household's hot water, while incorrectly installed or used solar water heating technology may generate as low as nine per cent.
Furthermore, for a homeowner to qualify for the RHI, the renewable products installed must not only be MCS approved but also fitted by an MCS certified installer.
Following these five important steps can help to ensure that a solar thermal water heating system performs as intended – and in turn reduces fuel costs and carbon emissions – while also making sure the customer is satisfied with their investment and any anticipated RHI payments are delivered.