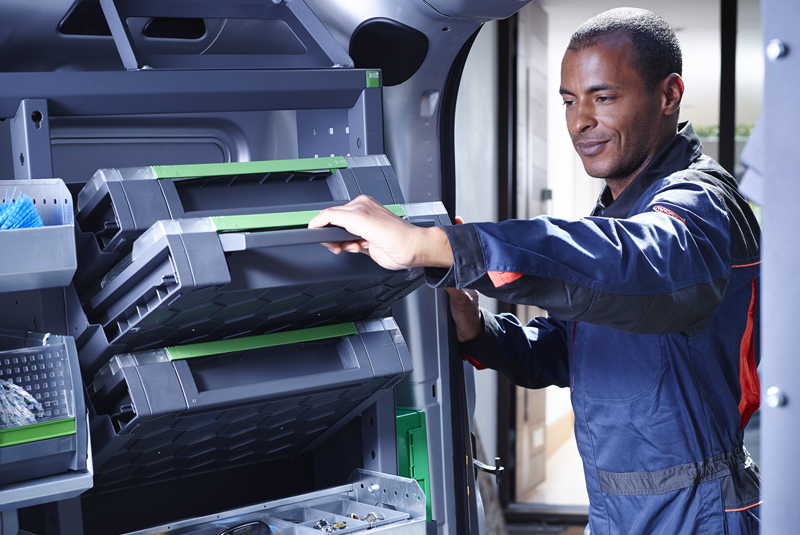 PHPI gets the lowdown from Bott on its Smartvan racking system.
What is the Bott Smartvan?
It's a high quality van racking system for small and medium vans designed to maximise the space in your van. Our system has been designed for an easy, fast fit using existing fixing points so you don't need to drill into your van.
Why is it different to other racking solutions?
We have created an online configurator that allows you to choose the design of your van racking system specifically to fit your requirements, while still providing advice and customer service when you need it. Load space is important. Clever design gives you maximum storage for your tools and materials without compromising your load space.
What are your most popular solutions?
We have two best-selling racks. The first one includes three service cases, two large removable storage boxes and four shelves (rack 404/504). This particular rack is great for storing small parts and gives you the option to remove the storage boxes to take with you.
The second rack offers six power tool case holders and four shelves (rack 410/510). This rack is a real winner for our customers as it offers space for them to store their own tool cases.
What if a van make and model isn't on your list?
If you are interested in racking but you can't see your van make and model on the list, Bott can still help. We have a conversion centre in Leicestershire that can offer more custom solutions with our two other ranges of van racking.