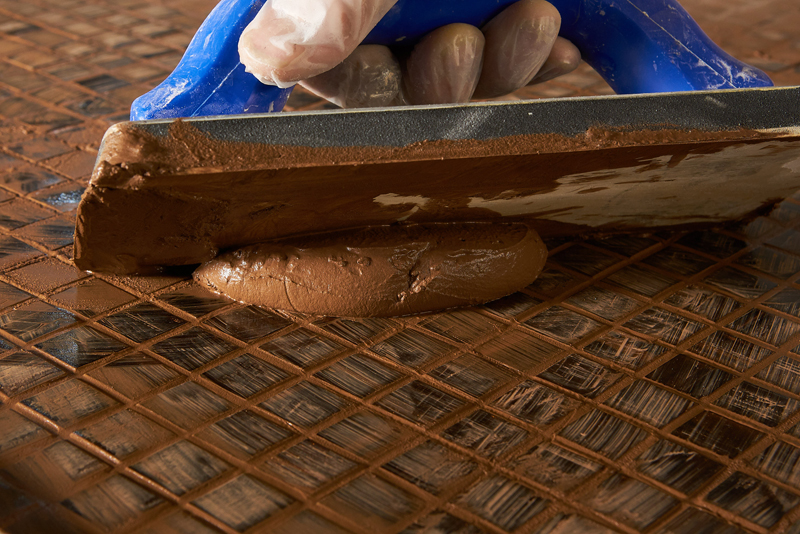 Choosing the right grout for a tiling project is as important as selecting the tile itself and if overlooked, can affect the entire aesthetic. Dunlop explains more.
When selecting your tile grout, it's not only "good looks" that matter – it's also substance. Grouts need to look perfect, but also be robust, durable, and suitable for your specific installation, which is why it is crucial to choose a grout you can trust to ensure your tiling looks great for years to come.
There are a number of factors to take into consideration including the size of the tile joint, the application – power shower, splashback, etc. – and any other specific features required, such as being antibacterial, hygienic/sterile or chemical resistant, which will all determine which product to select.
For many, especially tradespeople, grout selection has been a minefield for years. Among the greater challenges has been the need to ensure that the shade of grout used on wall tiling matches that used on the floor in the same room or area. This has been problematic because floor tiling typically has much wider gaps than wall tiling, requiring different products to be specified.
This has changed with the invention of all-in-one grouts – such as the Dunlop GX-500 Flexible Floor and Wall Grout.
GX-500
Developed as a result of extensive R&D carried out in collaboration with feedback from installers and builders nationwide, Dunlop GX-500 offers a combination of previously unseen properties to make it ideal for virtually any wall or floor installation.
Its versatility removes the need for different grouts within a single installation: as Dunlop GX-500 suits both the floors and the walls. Its superfine formulation enables use with gaps as narrow as 1mm, while its strength and flexibility also allows grouting of gaps as wide as 15mm.
As for tile types and backgrounds, Dunlop GX-500 suits any type of tile, including porcelain and natural stone, on any type of background. It is ideal for dry and wet areas, indoors and outside, and can even be used with underfloor heating systems and for plywood overlay floors.
The product is available in eight colours – Polar White, Jasmine Cream, Harvest Beige, Sahara Sand, Conker Brown, Mist Grey, Graphite Grey and Liquorice Black – plus colour-matched Dunlop FX-90 Silicone Sealant.
Its technologically enhanced formulation ensures enduring good looks and a consistent colour with no patchiness or surface discolouration.
Keeping plumbers happy
Tilers and homeowners will welcome the 45-minute working time, which enables larger areas to be grouted with a single mix.
In addition, as little as two to three hours drying is needed before a floor will bear light traffic, removing project delays and facilitating faster job completion. Clean-down is easy, with no tile haze, while the unusual smoothness also removes the chance of tile abrasion.
Because all Dunlop products are manufactured under an approved quality management system it means we can offer a 10 year guarantee on all products, provided they are used in conjunction with the guidelines, product information and technical data sheets specified by Dunlop.
www.dunloptrade.com/tiling/tile-grout