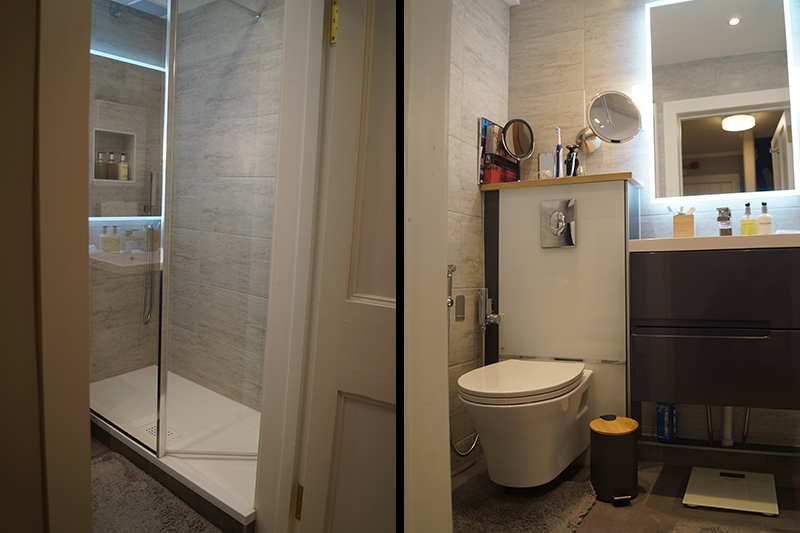 Ann Boardman, Head of Marketing and Product Management at Saniflo UK, talks about how to provide living spaces in those hard to reach spaces by using a combination of macerators, pumps and other clever solutions.
How often do you come across an attic, a basement, an under-the-stairs cupboard, a space in a large bedroom, or even a garage that could be converted into extra living space if only it had a water supply and drainage? This can be the case with older buildings, in particular.
Many plumbers and installers lose out on lucrative business opportunities because they're unfamiliar with the possibilities available for providing kitchens, bathrooms and utility rooms in what most people would consider to be inaccessible spaces.
However, there is a whole host of possibilities to provide extra, useful living space in the most awkward of spaces, even when there is no mains drainage. All that's required is a water supply and carefully selected products to provide drainage.
Basement refurbishment
You might think that providing basement living space in an old Grade I listed building is an impossible task. Just recently one such property – a Guest House in Edinburgh – underwent a refurb to provide basement living space comprising a sitting room, bedroom and bathroom. The small, but perfectly formed bathroom was only possible thanks to a solution that pumps waste up and away to the drain at street level.
A very old, functioning pump, plus an old-fashioned shower and sink were removed in readiness for new wall-hung sanitaryware. This required an alternative pumping solution and a solution combining a macerator, frame and a push button cistern, which was installed behind a wall.
A stylish cladding solution of stunning white glass covers the frame and the wall hung WC was attached to the frame through the glass panel – which is split into two halves for ease of maintenance. The whole unit provides low noise levels of just 47dB(A).
Replacing a shower enclosure can also be straightforward. In this case, a new, high-quality lightweight, low level shower tray – a 1600mm white and just 40mm thick and featuring a fine textured anti-slip surface and a shower cubicle with 900 fixed panel with 450mm pivot section were selected to create a large ingress and spacious shower.
Removing the waste
In this case, it was essential to have a product that can take the waste from the shower and sink as well as the WC. The discharge pipes go up the wall and across the ceiling to a store cupboard in the hallway where it taps into the external downpipe into the drain.
A macerator also features in one of guest bathrooms of this property and the owners claim that the room couldn't have en-suite without it. Macerators and pumps really do enable the addition of bathrooms, especially in older properties with old plumbing infrastructure.