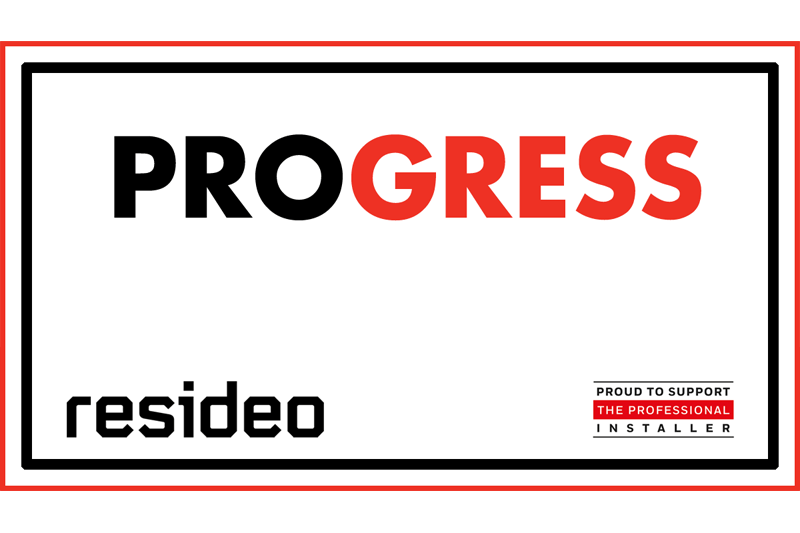 Andy Mansfield, Marketing Communications Manager at Resideo, discusses the concept of good, better and best heating controls.
All professional installers will be familiar with the requirements of Boiler Plus – the set of standards introduced in 2018 to improve the way people use energy in their homes by giving a stamp of approval to those products that offer the greatest energy efficiency.
The standard has resulted in a certain level of heating control becoming mandatory in the home, especially around new combi boiler installation.  It is certainly a step in the right direction when it comes to promoting greater energy efficiency awareness among the UK population.
However, while the intention behind Boiler Plus is laudable, it is also clear that homeowners can further benefit and make enhanced savings when it comes to the way they manage and control energy consumption costs for their heating and hot water needs.
And professional installers can help them do so by offering impartial and expert advice around the most appropriate heating control solution to suit lifestyle, budget and technology confidence.
Taking this customer service approach can also provide additional business building opportunities for the professional installer.
It is all about understanding your customer and specifying the solution accordingly.  Highly advanced controls may not be appropriate for older people who may be far more comfortable with solutions that are straightforward, easy to access and understand.  In such cases, a quality product that provides basic, but effective control over energy needs such as the Honeywell Home T4.
At the other end of the spectrum, highly connected homes that are set up to use smart technology in areas such as home entertainment, will be far more receptive to the benefits that advanced heating controls can deliver.  Zoned heating control, Wi-Fi connected technology and integration into existing home hubs will appeal not only through an ability to provide energy efficiency gains, but such innovative solutions tap into growing consumer appetite for connected smart technology in all areas of their lives.
As an example, for tech-savvy customers, the most advanced smart thermostats on the market, like the Honeywell Home T6, enable users to control their remotely heating system through a smartphone app. These products are packed full of intelligent features, such as geo-fencing technology, which uses GPS to detect when users are away from home and sets the temperature accordingly.
Digital assistants are a big thing at the moment and are only going to get more popular in the years' ahead. The feedback Resideo has had from installers is that when they install a smart thermostat, and if the customer owns a device such as an Amazon Echo or Google Home, the majority of the time they want to connect to it.
Installers must be aware of this trend and select a thermostat which is compatible with the customer's choice of smart home technology. Even if they do not currently have one of these devices, it is still good practice to fit a thermostat with wide compatibility as it gives the homeowner freedom of choice should they decide to implement centralised control in the future.
As with most technology, there will be those customers who will want to embrace the latest heating control functionality and others who are happy with the standard solutions.
As technology develops, so do the products that connect the smart home. Keeping up to speed on these developments is important to ensure that installers can cater to individual needs across the smart spectrum, and are in position to upsell at the appropriate opportunity.
For more information on how we're supporting professional installers, visit www.proudtosupport.co.uk