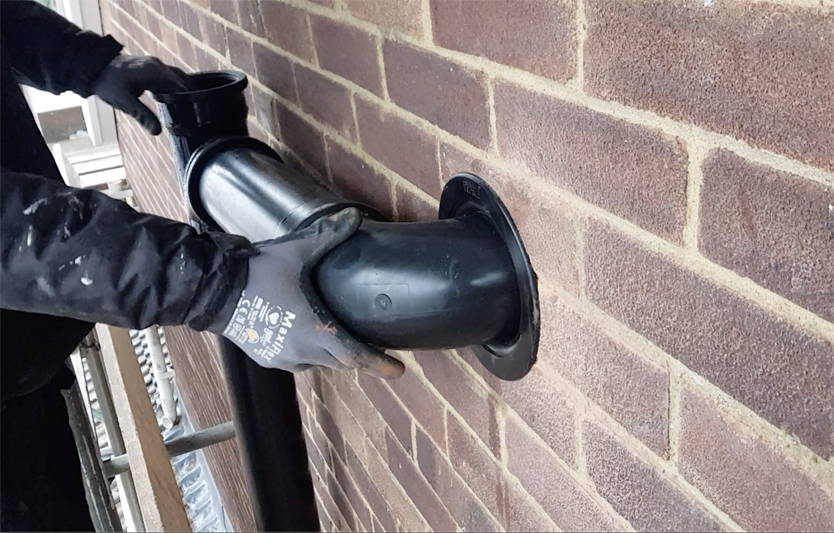 PHPI goes back on site to see how pipework can be installed quickly and smartly using PipeSnug.
We first reported on PipeSnug back in 2017 when Chris Burdett and Alex Lever launched their easy to install product to the trade. Cut to 2020 and PHPI is back on a cold and wintry building site in Hertfordshire to see how the PipeSnug story has moved on since our last visit.
"Lots of installers are using the product and are big fans of the advantages it brings, but we still want to spread the word to plumbers all around the country on just how much time PipeSnug saves on site," explains Alex. "Today is a perfect example – it's throwing it down and freezing, but you can still fit it in seconds, without having to wait for dry conditions to mix mortar or apply sealant."
The PipeSnug concept came to builder Chris out on site one day when he was preparing to point mortar around a waste pipe for what, "seemed like the millionth time". The idea started to gain traction when he met Alex, his business partner, through the local school their children go to. After a few drinks one evening, Chris told Alex about his idea and the two of them began to discuss the possibility of manufacturing the product. They didn't look back.
Mess free
In case you have not seen the product before, PipeSnug removes the need to point around or seal the hole where pipe exits a building. It is designed specifically to fit the elbow joint on 32 and 40mm waste pipes, once you have drilled the hole using a 52mm core drill. It removes any need to use mortar, silicone or expanding foam, which can become very messy to prepare and use, and doesn't look great on the building's exterior. PipeSnug is quicker and cleaner than these methods.
Such was the success of the 32 and 40mm versions that the team soon launched a 110mm (4") version. This larger version of PipeSnug is ideal for soil vent pipes and fits both solvent-weld and push-fit versions of all major pipe manufacturers. That is not to say Chris and Alex are resting on their laurels.
"We'll keep working to persuade even more plumbers to pick up a 'Snug'. We will be exhibiting across the UK at shows like Plumbexpo. We also have new versions ready to go so watch this space," says Alex.
Step by step guide
1 The team are working on a loft conversion, so the plumber drills into the wall with a 152mm core drill.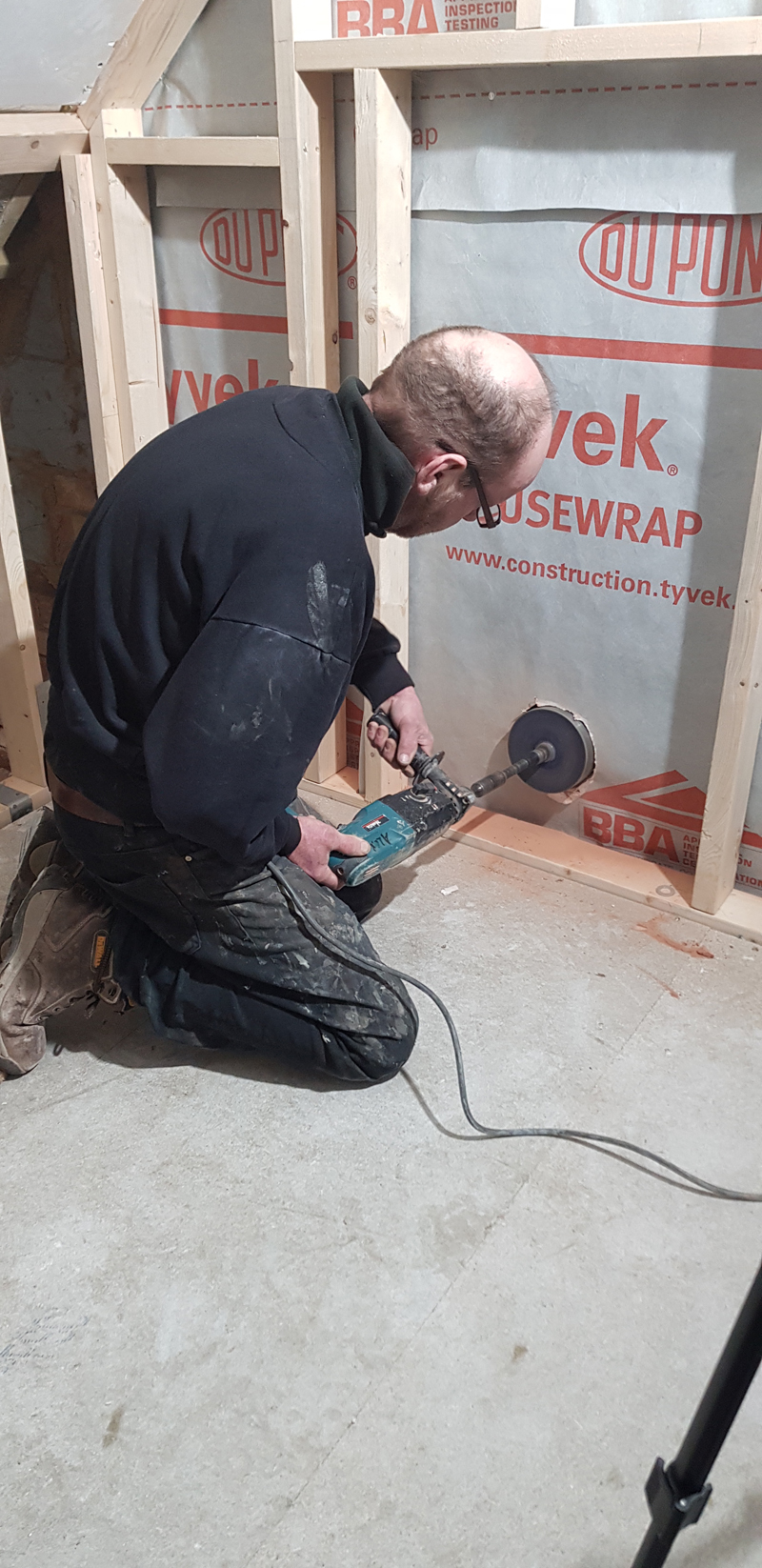 2 Cutting the waste pipe to length is cold work, but it doesn't take long.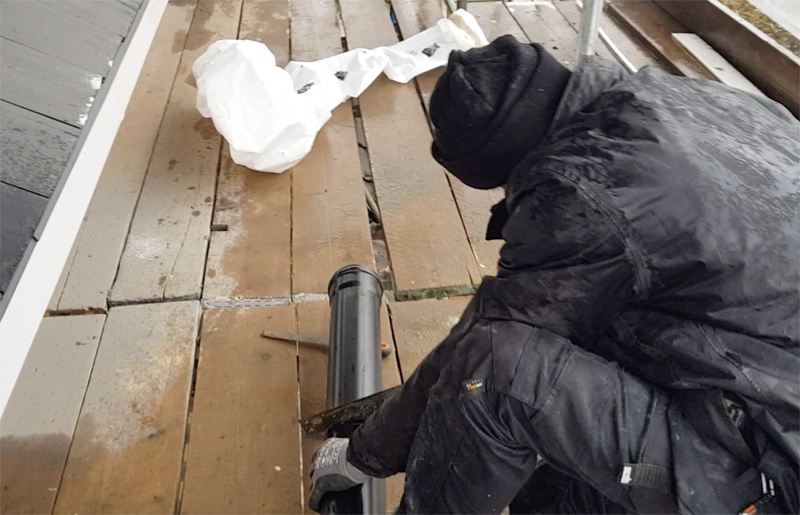 3 PipeSnug is pushed into the hole in seconds. No mess, no wet trades.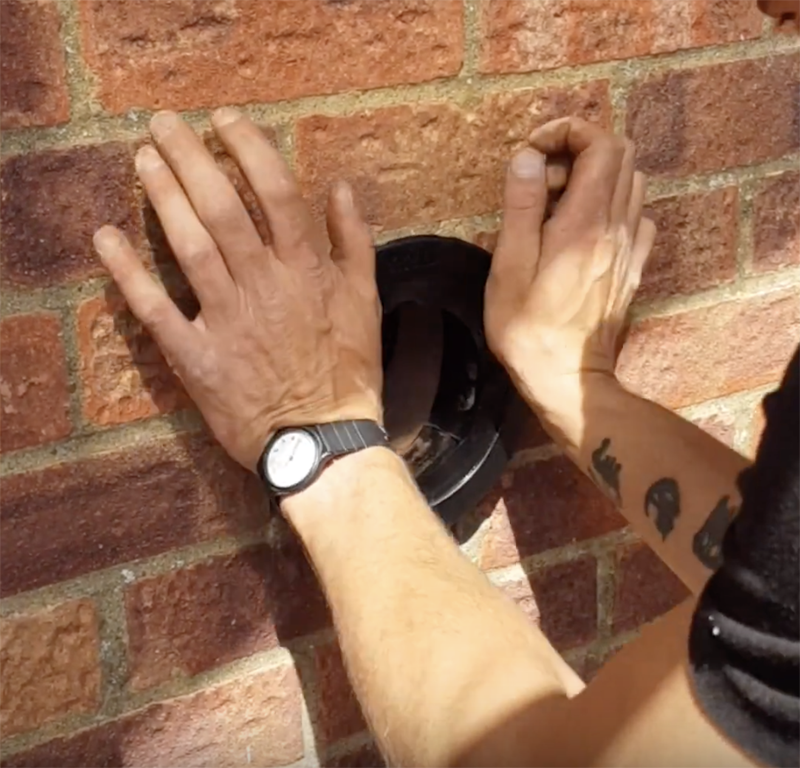 4 That's it, quick, simple and more time in the dry for our plumber.