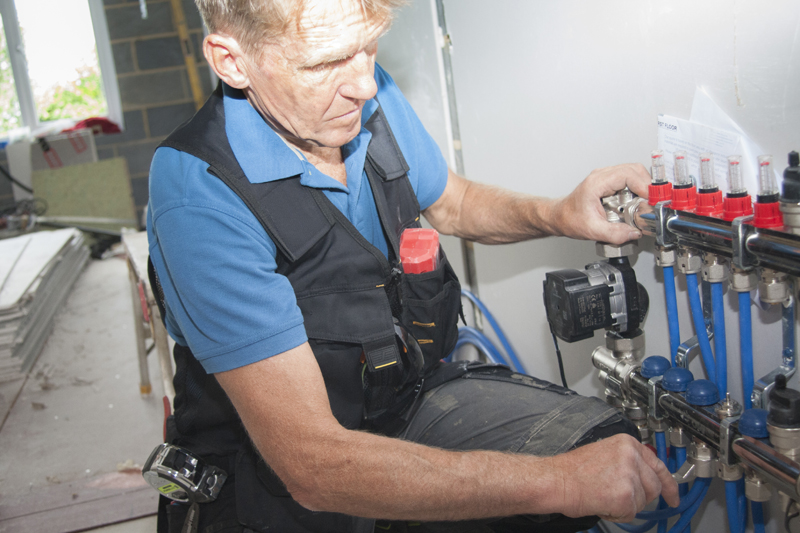 Roger Bisby and Tibby Singh Chodha check out some of the latest gear from Snickers and Solid Gear.
Roger Bisby: 4250 AllroundWork tool vest 
I am glad to see the Snickers tool vest being given a new lease of life. I heard a builder say it is probably the most underrated item in the company's catalogue and I think I agree. I have one of the early models in that blue shiny fabric which is now well over 20 years old, and it has stood me in good stead while working at heights, and also for those wiring jobs where all you need to carry is a set of electrician's termination tools. Funnily enough, you often see the police wearing a variation on this jacket when they are on the beat and, of course, the army use another style to carry all their kit. It is ideal for carrying a lot of equipment because it distributes the weight in the most efficient way but, be warned – you need to be organised or you will spend all day patting pockets looking for items. Take it out use it and put it back in the same pocket.
Last year I got the hi-vis version of this vest because I was working on a hotel doing second fix bathrooms and I didn't want to wear a hi-vis vest over my old blue tool vest. I found I could carry all I needed in the way of hand tools. This new 4250 tool vest is the non hi-vis version, and has a few refinements that make it more comfortable to wear in all weathers. The biggest difference is the mesh back, which allows air to circulate and moisture to escape. The arm holes are dropped down to give you plenty of free movement. There is also an integrated inside expander, like a kind of zip gusset, which expands the girth. At first I thought this feature was just there for the days when you have had a big lunch, but I soon realised it is intended to allow you to wear the tool vest over a jacket in the winter.
If you chose to carry an entire tool kit in this vest, you could be walking around with anything up to 10kg – which is a lot. The key to the design is to distribute the weight across your shoulders and waist to make it more comfortable, and this is done by having wide shoulders and a really broad clip buckle belt. The shoulders are now adjustable up and down so if you are long or short in the body it is still possible to have the belt around your waist.
If this vest is fully loaded, it can take some time to put all those tools back in the boxes and bags, so I sometimes hang the vest up in the van fully loaded if I am working on the same job for a number of days. The only thing I have to remember to remove from its padded pocket is my mobile phone.
The holster pockets on this vest are useful but they tend to swing around if you are moving in and out of a loft space, for example, and if you have holster trousers that is a lot of flappy pockets around the waist. Personally, I could do without them and they may yet fall victim to the scissors – a punk version in the making.
Tibby Singh Chodha: Solid Gear Revolution Infinity Safety Trainers 
Since rupturing my Achilles tendon playing sports, it's essential for me to have comfortable shoes, so I know comfort when I feel it. These literally put a spring in my step when I found out that ETPU and EVA technology was used. So, even when I'm not wearing my Adidas boots, which incorporate the same technology, it feels like I'm still wearing trainers.
Unlike trainers, these are not vulnerable when stepping on site as they have all the safety aspects covered from heel to toe. Instead of a steel toe cap, a newly developed Nano toe cap has been used which is much lighter in weight. A slip resistance SRC will also prevent you from slipping.