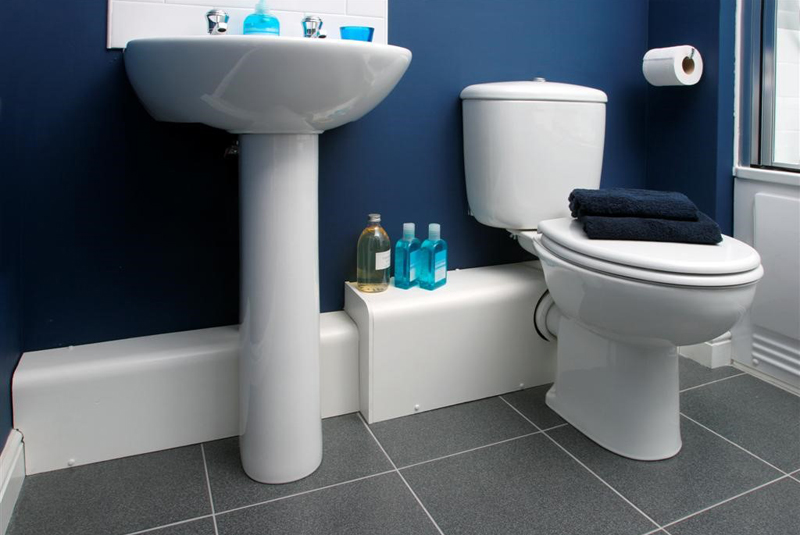 James Brennan, Business Development Manager at Pendock, answers some common questions about pre-formed pipe boxing.
I spend ages making sure my pipework is straight. Don't most people want it left on show?
Many installers put a lot of effort into their pipework, making sure pipes are neat and straight. However, while there is certainly a trend for exposed copper pipework, it's not for everyone, and it's unlikely that anyone would want a soil pipe or lengthy flue left on display. Exposed central heating pipes can also pose a burn risk, can be more easily damaged and are more difficult to keep clean.
Isn't it best to subcontract boxing in work to a carpenter or joiner?
Carpenters and joiners usually fabricate solutions on site from wood or MDF – but pre-formed pipe boxing is an alternative, which, in normal circumstances, a heating and plumbing installer should be able to fit with ease. There's minimal cutting involved, and no need for any carpentry skills.
There is a misconception that pipe boxing is complicated, involving lots of components. In reality, you'll need two pieces of batten, a pre-formed profile, some screws and some mastic sealant. There are accessories available if required – these include external and internal corner pieces, eliminating the need to fabricate mitre joints (a job that's often passed onto a joiner).
Boiler pipe casings, which wrap around the pipework beneath a boiler for a neat look, are another easy-to-fit option. They're ideal if a boiler is being upgraded and there's additional pipework to conceal, and deliver substantial savings when compared to using a joiner.
Isn't pipe boxing expensive though?
The initial upfront cost might be perceived as more expensive than buying lengths of wood or MDF to fabricate on site. However, when the time savings are considered (we estimate it takes around half the time to fit pre-formed solutions compared to on-site fabrication), along with the aesthetic benefits and the consistency of fit and finish, pre-formed pipe boxing is a cost-effective solution.
Will I need to prime and paint the pipe boxing?
No – products are fully-finished, so once fitted and sealed with mastic the job is complete.
Isn't it just available in white? Some customers might want a different colour to match their decor.
Pendock's standard products are finished in white melamine, but laminate provides much wider options. There are a variety of colours and high-end finishes available, including wood effect (similar to the look of a laminate kitchen worktop).
Isn't pipe boxing just used in social housing?
While social housing is a significant market for pipe boxing, it is increasingly being retrofitted in private housing. A range of finishes, from standard to the more bespoke, means there's a solution to meet every application and budget.
What if there's a problem with the pipework in the future?
Maintenance is allowed for; access panels can be included (ideal for inspecting valves), or sections can be easily removed and refitted.
Where do I buy pipe boxing from?
Our pipe boxing is available through all national merchants, as well as hundreds of independent merchants and distributors.
How do I know which components to order?
For large contracts, we can use site drawings to create a bespoke quote/order. For smaller jobs, our website will probably be a good starting point, before ordering from your local merchant. If you need assistance with sizing, our technical support team can help. We offer a design service, site visits/surveys and installation support.