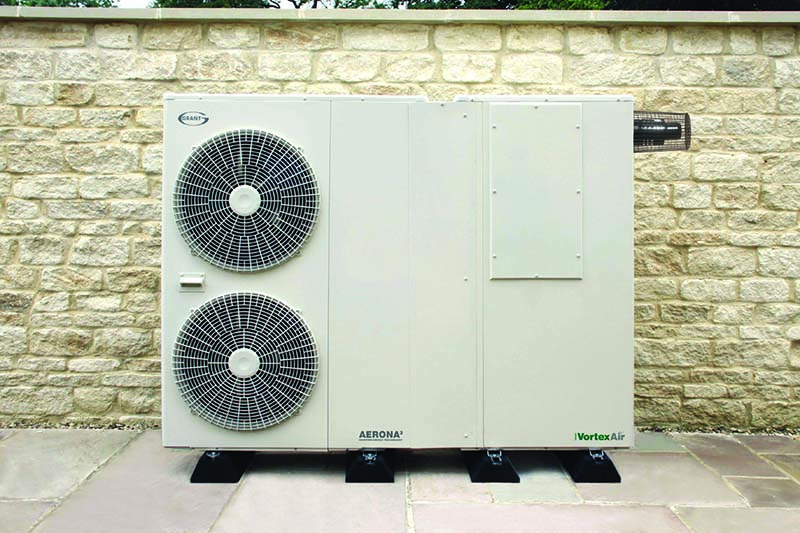 The UK Government has set a target of net zero carbon by 2050. Paul Wakefield, Managing Director of Grant UK outlines what this means for installers.
The UK Government has set out a target of net zero carbon by 2050. The target will require the UK to bring all greenhouse gas emissions to net zero by 2050, compared with the previous target of at least 80% reduction from 1990 levels. In line with this target, the clear goal for Grant UK is to take the lead on decarbonising home heating, helping installers make the transition to cleaner more sustainable domestic heating systems.
To start this process, we have recently outlined our vision for how home heating could look 10 years from now in 2030. Leading the way in the off-gas heating sector, Grant UK is well positioned to play this key role in the transition towards greener technologies. For over 20 years we have been helping homeowners consider and adopt more sustainable approaches to home heating, especially those in older, inefficient, harder-to-heat homes that are costly to upgrade.
We also continue to manufacture incredibly energy efficient oil boilers, such as the award-winning Grant Vortex condensing boiler range, available in outputs from 12 to 70kW. The boilers have won accolades such as Which? Best Buys in recent years, are endorsed by the Energy Savings Trust and are currently some of the most efficient oil-fired boilers on the market.
Our hope is that both new and existing homes will no longer be solely dependent on fossil fuels for heating but have access to affordable and sustainable biofuel substitutes, or alternatively, can transition to hybrid or renewable solutions.
Hybrid systems are a significant and immediately available solution to transitioning the off-gas market towards low-carbon heating as they combine a traditional boiler with a renewable technology like a heat pump. This approach prioritises the renewable technology, with the boiler providing back up when required and is ideal for retrofit hard-to heat homes. A typical carbon reduction of up to 70% can be achieved with this method of heating and even more when using a biofuel alternative for the boiler.
Manifesto for change
Acknowledging the current situation in off gas and rural areas, what needs to change to help us achieve our 2030 vision? This is our manifesto for change to help the industry decarbonise:
1 The Government policy to support renewable technologies including hybrid heating solutions, should be reinforced after the cessation of the RHI to continue to bridge the gap between fossil fuels and renewable technologies, especially with retrofit installations. There needs to be clear market direction and encouragement to end users to update their houses and make the move to greener heating alternatives.
2 Future Legislation needs to consider how to make older houses more energy efficient. This must cover properties that are in Areas of Outstanding Natural Beauty (AONB) and possibly listed buildings, to enable solutions for improving thermal efficiency.
3 Government needs to agree to support industry in the move to bio-liquid fuels, with a clear timetable for implementation (with the caveat of the use of sustainable palm free feed stocks).
4 A scrappage scheme should be introduced for older inefficient appliances to encourage homes to switch to greener heating methods.
5 Financial support should be considered for installers to encourage them to train on renewable technologies. This will increase uptake, ensure installations are carried out correctly and provide a higher standard of workmanship for consumers.
6 A Competent Persons Scheme is required for heat pump installers ensuring standards are maintained and the technology performs to its potential.
7 New homes should be future-proofed today to ensure an adequate electrical and plumbing infrastructure is fitted, allowing for the move to renewable technologies in the future.
Grant UK is already investing heavily in external training facilities and staff so it can not only improve awareness and product knowledge in the marketplace, but also help heating engineers diversify and grow their own businesses to take advantage of these opportunities.
Installers will be so important in delivering the change that is required to move away from a reliance on fossil-fuels. Our aim is to support them as much as possible to enable this to happen.