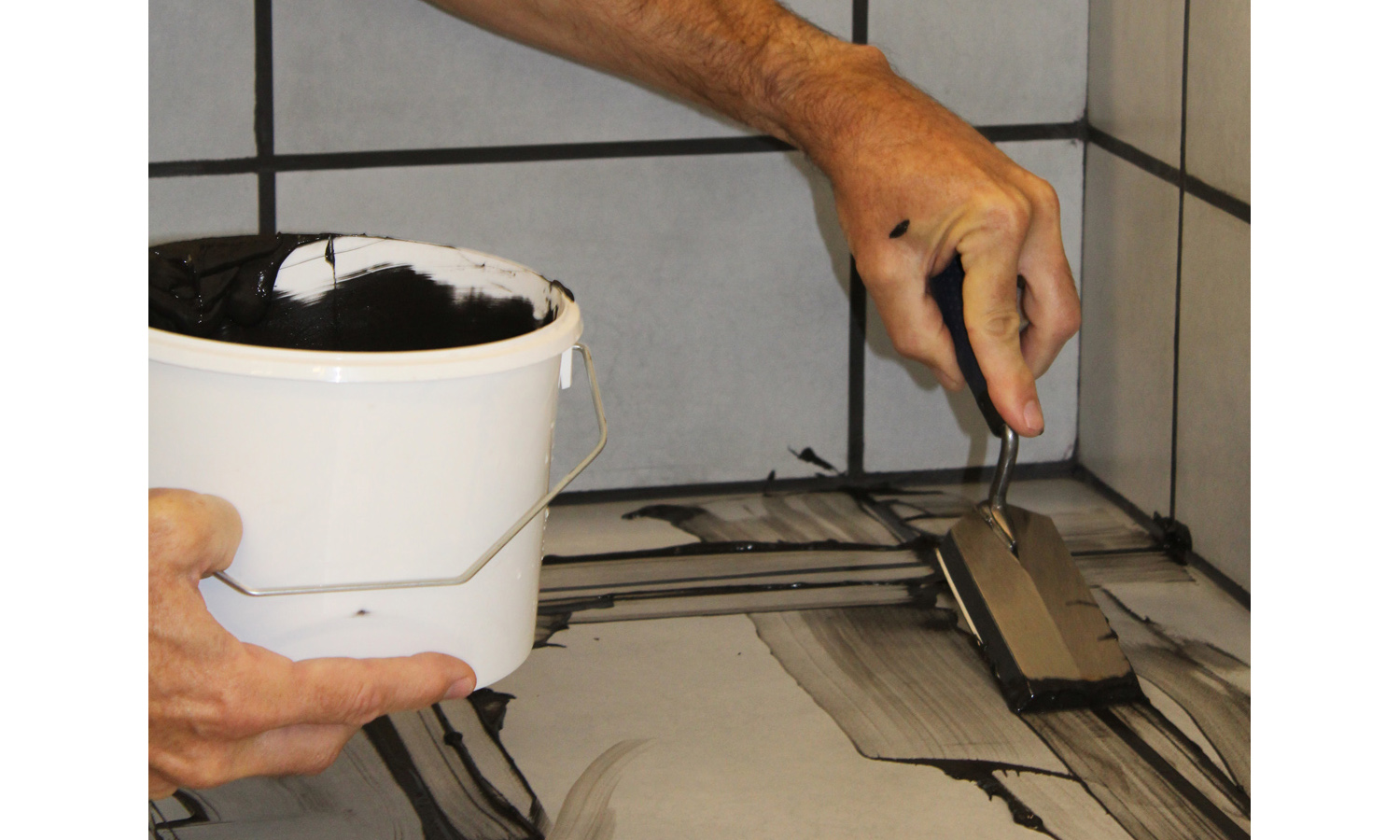 PHPI looks at Bond It's latest grout offering.
When it comes to bathrooms, tiles have long been the wall and floor covering of choice thanks to their ability to cope with the specific challenges of regular exposure to water and to high humidity levels. But these same environmental conditions also place heavy demands on tiling products like sealants, adhesives and grouts.
These products don't just require the ability to cope with water exposure and high humidity. They also need the ability to the resist some of the micro-organisms which can thrive in the moist, warm environment created by most bathrooms.
Demonstrating this are hundreds, probably thousands, of bathrooms across the UK where the tiled surfaces have been blighted by the growth of black mould. This organic growth not only looks unsightly, but can give off an unpleasant musty smell and even contribute to health problems like respiratory issues, allergies and asthma.
To help tackle the problem of black mould growth and enable professionals to create tiled surfaces that look better for longer, Bond It has launched a new range of grouts under the brand name Steri-Grout. These grouts maintain Bond It's belief in providing 'Best of British' engineered products and employ a special formulation which includes a black mould defeating fungicide.
Kirstie Cooper, marketing manager at the business explains: "We aim to offer our customers access to innovative solutions which make common trade tasks quicker, easier, safer or more profitable.
"Steri-Grout reflects that and not only inhibits black mould growth but is also available in five different colours. This enables users to create tiled surfaces with superior black mould protection and without compromising on other important areas like aesthetics."
In the battle to beat black mould, Steri-Grout's performance hasn't been compromised. The versatile formulation is designed to make it suitable for both floor and wall use and for interior and exterior applications as well as for filling joints of between 2 and 20mm. It's said to be easy to use too, being slump-free, flexible and able to fill even deep joints in just one application.
If you're looking to create tiled surfaces that deliver maximum black mould protection with maximum aesthetics, Bond It also offers the perfect accompaniment for Steri-Grout. The Gist is an all-purpose sealant which is suitable for use on everything from tiles – including those made from natural stone, granite and marble – through to metal and mirrors.
Like Steri-Grout, The Gist employs a powerful fungicide which prevents mould growth and will remain mould resistant for 10 years. It is also available in the same colours as Steri-Grout, making the two products an ideal combination for those tiling jobs where colour uniformity is key.
Kirstie Cooper concludes: "Steri-Grout and The Gist both typify Bond It's commitment to offering products that deliver added value. In this day and age, we all increasingly want products that deliver more and frequently from less. At Bond It, we don't think sealants, grouts, adhesives and other building chemicals should be any different or excluded from that expectation."