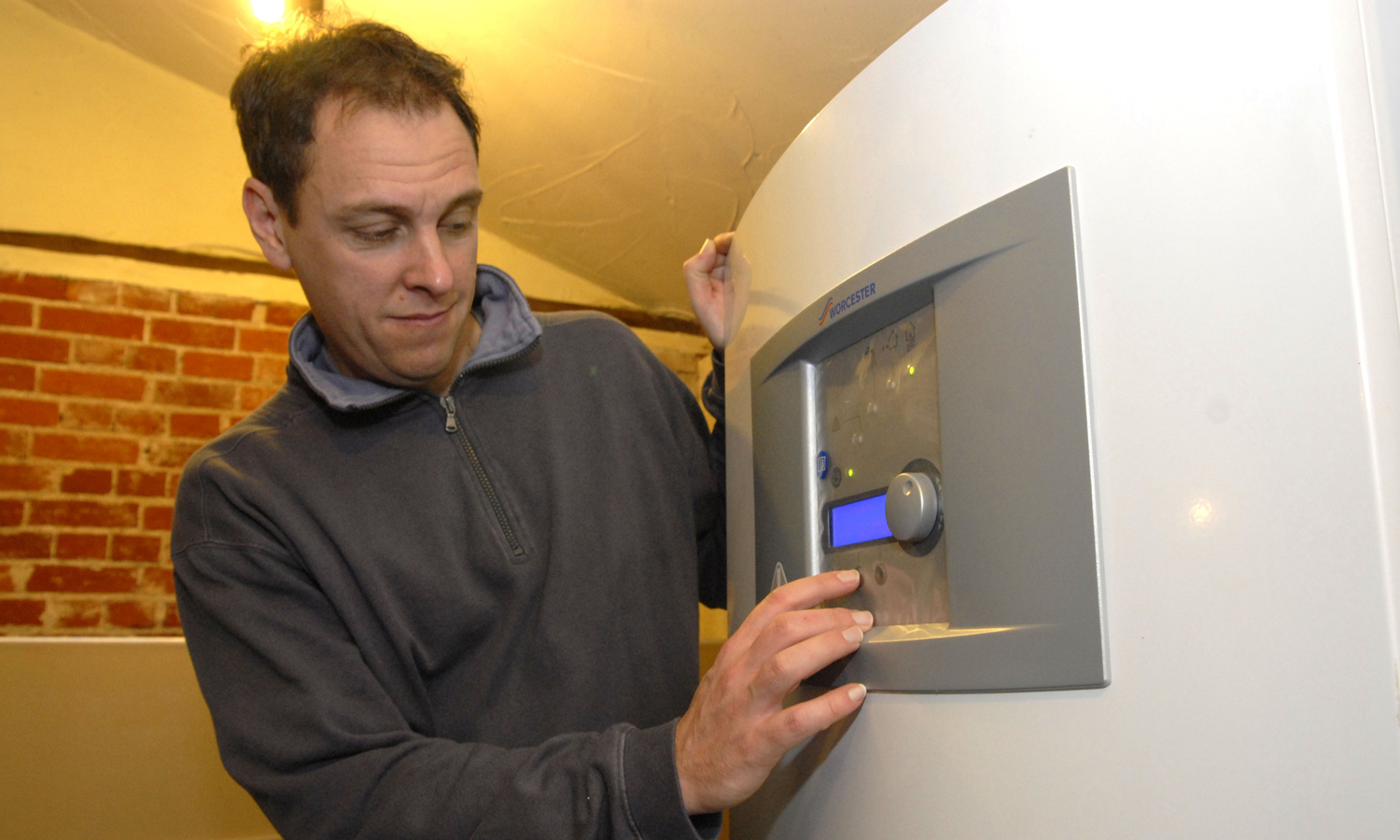 The hope remains that the domestic RHI holds a lot of potential for heat pumps, but while it's still too early to decipher its impact so far, there are barriers keeping the technology from wholesale uptake. Martyn Bridges, Director of Marketing & Technical Support at Worcester, Bosch Group explains the current position of heat pumps and the trust that needs to be built between manufacturers, installers and homeowners, to make this technology a success.
The domestic RHI was a long time coming, having initially been put forward as the initiative to transform the way UK homeowners heat their properties. Legislation has played a key role in this, but it's no secret that continuous delays and changes have not instilled faith in renewable technology as a whole. Heat pumps will only fulfil their potential when there is enough trust in the technology so wider influences need to be considered.
The Queen's speech on zero carbon homes back in June was particularly interesting as it touched on the future of renewables. The speech addressed the fact that achieving zero carbon homes through an abundance of renewable technologies was proving prohibitive in terms of cost and practicality. Previous regulations weren't prescriptive in specifying the technologies required to meet the zero carbon target, however it had become apparent that the most likely way to achieve it was to install a heat pump system. Despite its billing as the future of efficient domestic heating, the heat pump is a concept most UK homeowners are yet to embrace.
Given lack of understanding surrounding heat pumps, the decision to revise the zero carbon homes stance and consequently make boiler installations more acceptable in new build properties was a welcome one, but that's not to say the potential of heat pumps should be dismissed outright. A properly controlled boiler is far more effective and efficient than a poorly-used heat pump, but we're in a position where a combination of the two technologies in a hybrid arrangement could well be the best stepping stone towards familiarising homeowners with how a heat pump works.
Homeowner hurdles
There are many reasons why homeowners aren't wholly embracing heat pump technology. Naturally, the very nature of a heat pump providing a low-temperature, trickle-based heating supply is different to the manner in which we're used to using a boiler, so homeowners struggle to adapt to this way of thinking. We can't expect homeowners to start designing their homes around this concept just yet but there needs to be a gradual education process from installers, perhaps during servicing.
Architects and housebuilders, on the other hand, have begun to consider ground source or an air source heat pump systems as the ideal technology to turn to when designing and constructing new homes due to the conversion of latent energy from the air or earth into usable energy for the home. This reaffirms the technology's potential, yet lack of consumer understanding of heat pumps remains a barrier to homeowner investment.
The reality behind a heat pump's operation is that it maximises efficiency by operating at a lower temperature over a longer period when compared to a more traditional gas-fired central heating. One of the criticisms made by the early adopters of heat pumps is that because the technology typically has to be left on, or at least available to come on at all times, it can sometimes be heard during the night, which is something the average UK homeowner simply isn't used to.
Installer involvement
Installers can be the most crucial element in the heat pumps sale process as, on the ground, they are in the position to provide bespoke 'word of mouth' advice to homeowners, in order to create tailored and accessible solution packages. Installers have their own barriers to becoming heat pump experts though, beginning with attaining Microgeneration Certification scheme (MCS) compliance.
For installers to focus on renewable technology, many feel this means investing time into MCS courses and paperwork to become compliant. Additionally, some installers who invested the time, effort and course fees to undertake MCS later experienced very small amounts of enquiries and therefore, did not renew their status when it was due. It would be great to see this reverse through wider uptake on MCS courses as easier options are now becoming available. MCS can be a particular challenge for installers operating alone, often finding it difficult to cope with the paperwork involved in MCS certification without help. This is something the industry needs to rectify to set us on the path to renewables success. Ultimately, if installers 'go green' now, it will bode well for the future of their business and building a base of renewables expertise.
It's not just about certification though, as installers need to understand the technology inside out to make the most of the upselling opportunities available. Due to natural familiarity with gas or oil-fired boilers as a main source of heating in the UK, the average homeowners inherently associates a heating system constantly being on – as a heat pump is – as being an incorrect or expensive way to heat a property. An educational exercise therefore needs to take place to remind these homeowners that a heat pump's operation doesn't require any primary fuel input, and that it is generally a positive rather than a negative, for the system to be left on constantly. 
Prior to the domestic RHI introduction, a great deal of effort was made by manufacturers, trade organisations, and governing bodies alike to not only raise the profile of the qualifying technologies, but also to equip installers with the technical knowledge required to specify, install, and maintain them. We continue to provide comprehensive product specific training options for installers looking to branch out into renewables with a view to helping increase numbers of installations year on year.
As a concept, heat pumps may not yet be a huge success here in the UK, but it would be fair to say that we need to educate homeowners on how they need to be used before we can revisit the kind of legislation that makes them a necessity rather than a welcome add-on to a boiler.