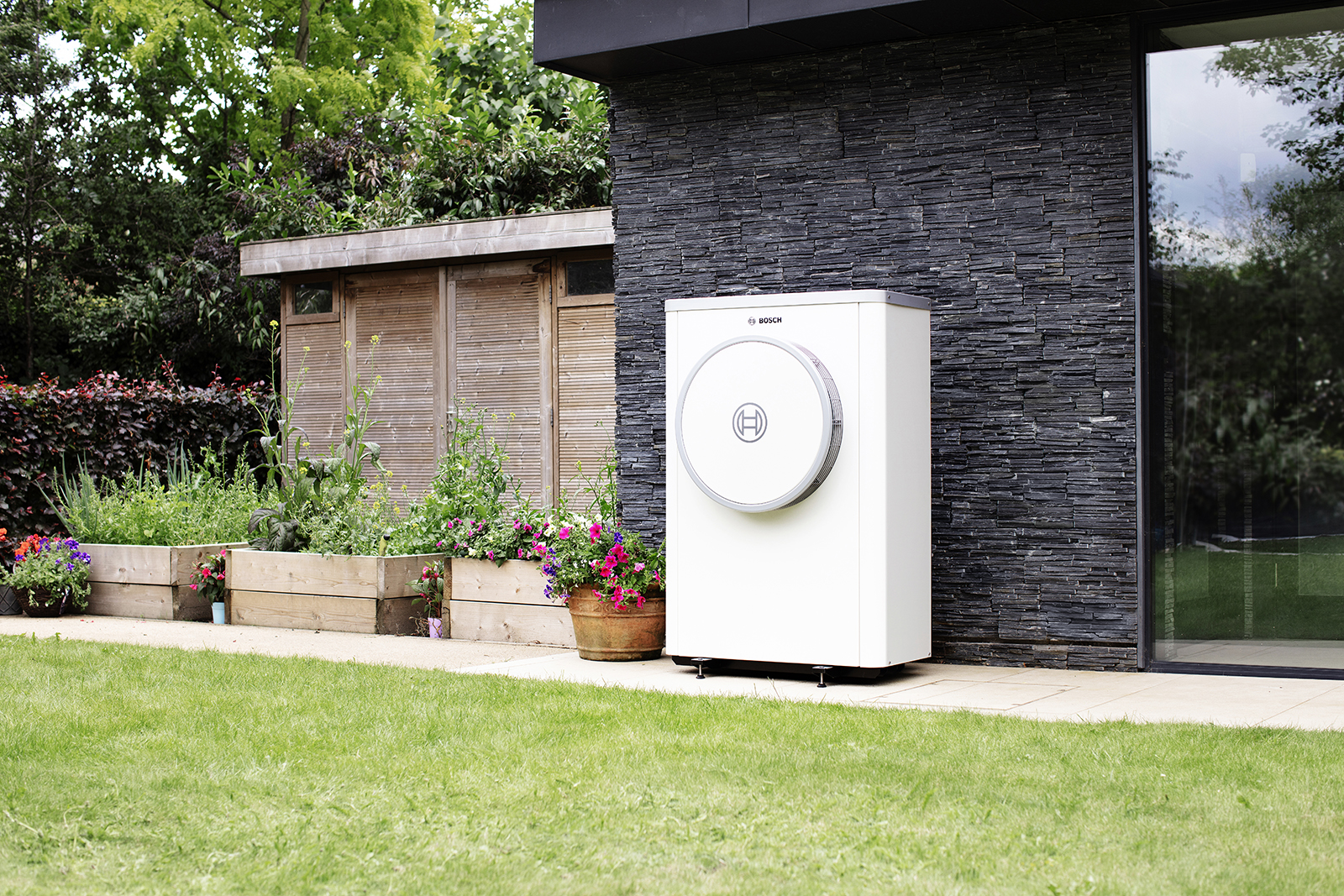 Martyn Bridges, Director of Technical Services at Worcester Bosch, outlines the low carbon training options that the manufacturer is ramping up throughout the year.
With the government's agenda focusing more on environmentally-friendly technologies for the heating and hot water industry, it is important that we ensure training matches the roll-out of these new products.
Here's an overview of what Worcester Bosch are doing throughout the remainder of 2022 to help ensure installers receive the right training to fit low carbon alternatives.
Turning a corner
Generally, the industry has required much the same sort of training for years in gas, LPG and oil boilers, with a small amount of training requests coming in for new low-carbon technologies.
As new appliances are developed and new techniques and new innovations come to fruition, you see a need for training, although until recently this has been relatively low.
However, we are now turning a corner and seeing the advent of new government policies that will require low carbon heating capabilities installed in new-build properties as 2025 nears. In the future we will most likely see low carbon in every property needing a new replacement.
The request rate for training on low carbon technologies has increased rapidly. The majority of enquires we receive are from younger installers and professionals asking to attend training courses on either heat pumps or hydrogen boilers.
Increased capacity
To put this into perspective, we ran 37 heat pump training courses in the month of January alone. This is the sort of capacity we envisage if we are to ensure the installers who are interested in eco technology and heat pumps have the opportunities available to them to develop their expertise.
We have also invested an estimated £300,000 into our training centres in Worcester, Wakefield and West Thurrock, getting additional working air and ground source heat pump appliances installed in these centres, in addition to hybrid appliances which will work in tandem with a boiler.
Access to funding
We will be offering the LCL training course which has been mainly authored by the Heat Pump Association. Successfully passing this course will give installers the eligibility to join the MCS scheme, while also giving them access to any grant funding available such as the Boiler Upgrade Scheme.
We are also offering the low temperature heating design course, which is really a prerequisite to successfully installing a heat pump. It is essential that the person fitting a heat pump has some knowledge of the design of the heating system even though a new MCS category allows installers to register with MCS without this knowledge providing the heating system is designed by an experienced and competent designer.
Investment in the future
The low temperature heating design course, which is around 16 hours of training, is undertaken before the LCL or HPA heat pump training course and is a qualification prerequisite. It is a big commitment in time, but it is also an investment for the future, and we have seen that there is a significant interest in this form of training, even though we have been offering heat pump training courses for many years.
It is only in recent months that we have seen the demand for these courses suddenly ramp up following the government's conversations around a heat pump first approach.