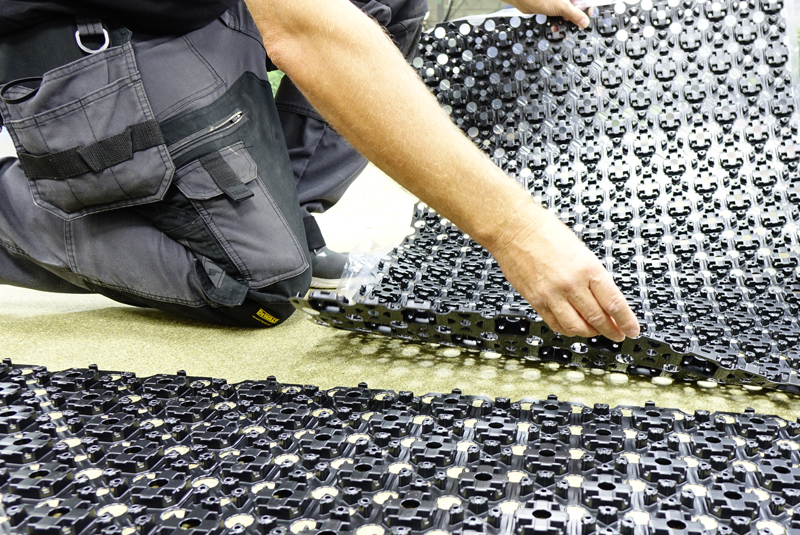 Grant UK has launched its Uflex range of underfloor heating which consists of systems to suit both the new build and retrofit markets. PHPI finds out more.
Designed to partner effectively with renewable technologies, such as the company's biomass boilers and air source heat pumps, Grant's underfloor heating complements and works alongside its existing product ranges.
Grant's wet underfloor heating range comprises two systems – Uflex and Uflex MINI. Both systems are said to be highly effective, easy to install and use the same manifolds. In this step-by-step we track the installation of a Uflex MINI system.
Evenly distributing heat upwards into a room, the underfloor system maintains optimum room temperatures, while also helping the heat source, such as an Aerona³ air source heat pump, to work as efficiently as possible.
Grant's Uflex MINI system has a very low profile, raising the finished floor level by as little as 15mm, which allows for the underfloor heating installation to be completed without requiring significant changes to a room's infrastructure, states the manufacturer.
Utilising self-adhesive plastic panels of only 10mm height, into which the pipework loops are clipped, a self-levelling compound is laid over the Uflex MINI system. This rapid setting compound can be walked on the following day and allows the floor covering to be laid after only three days, assures Grant. Furthermore, this system does not require overboarding, which makes for a simpler installation as the final floor finish can be laid directly on top of the dry screed. The Uflex MINI system can therefore be completed by a single operative.
Alongside the supply of the underfloor pipework, components and controls, Grant UK can also provide design assistance, including outline system designs through to full working drawings.
Step 1
Floor is sealed with a suitable primer and allowed to dry, after which the edge insulation strip is fitted around the walls.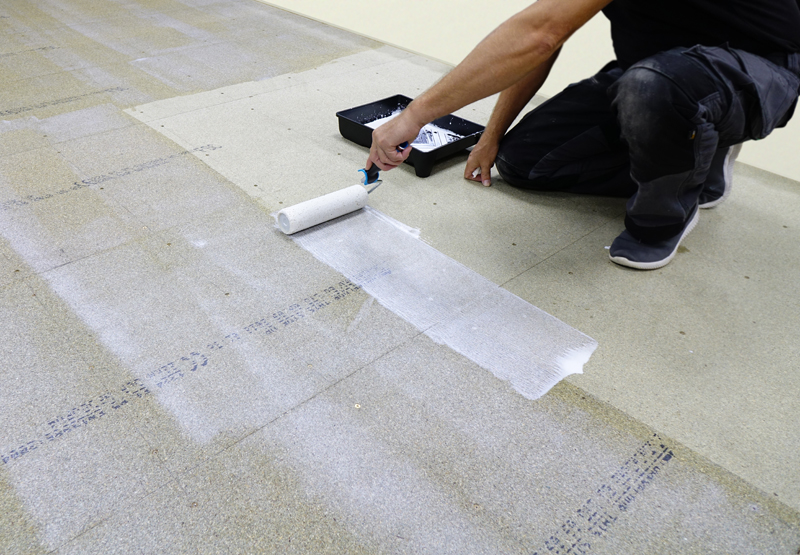 Step 2
Backing is peeled off the self-adhesive panels and laid on the floor.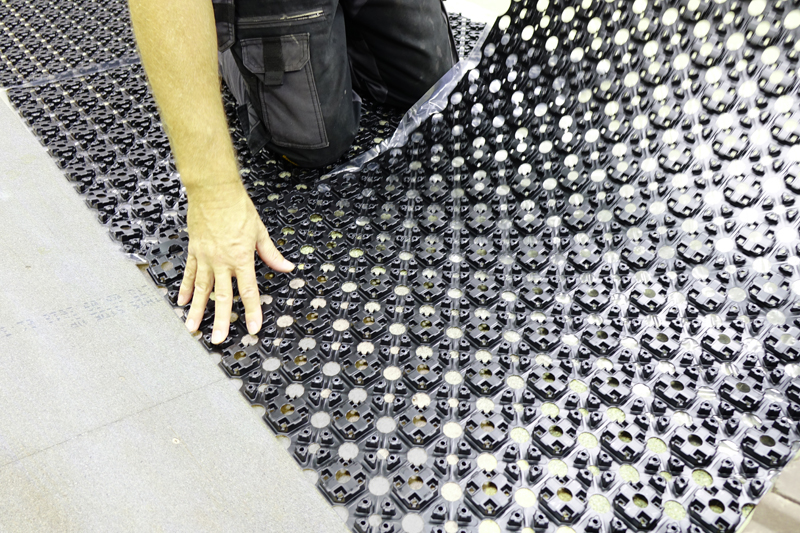 Step 3
Each panel overlaps the next and cut to fit where required.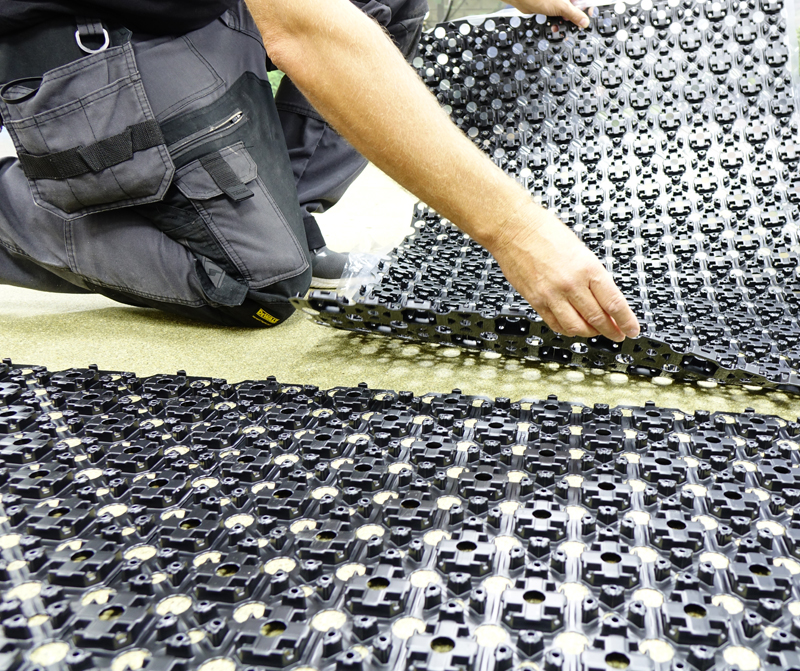 Step 4
Uflex MINI pipe is clipped into place.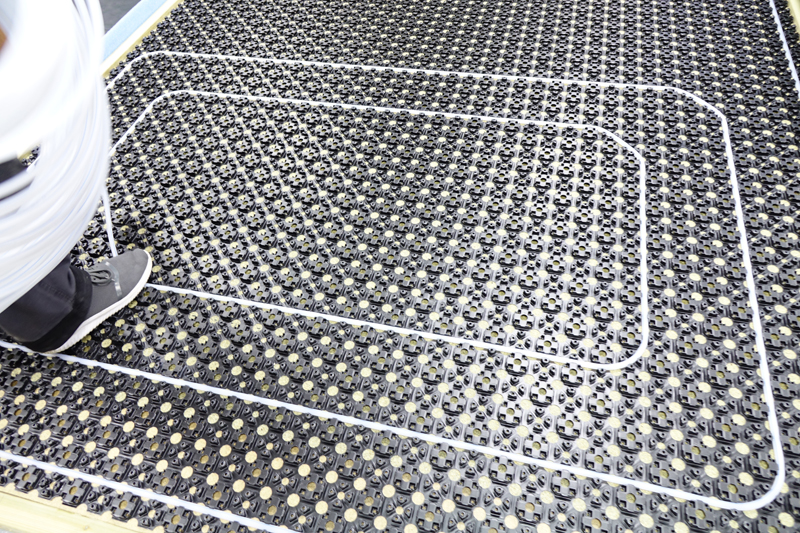 Step 5
Manifold is installed and pipes connected. The system is then filled with water and pressure tested.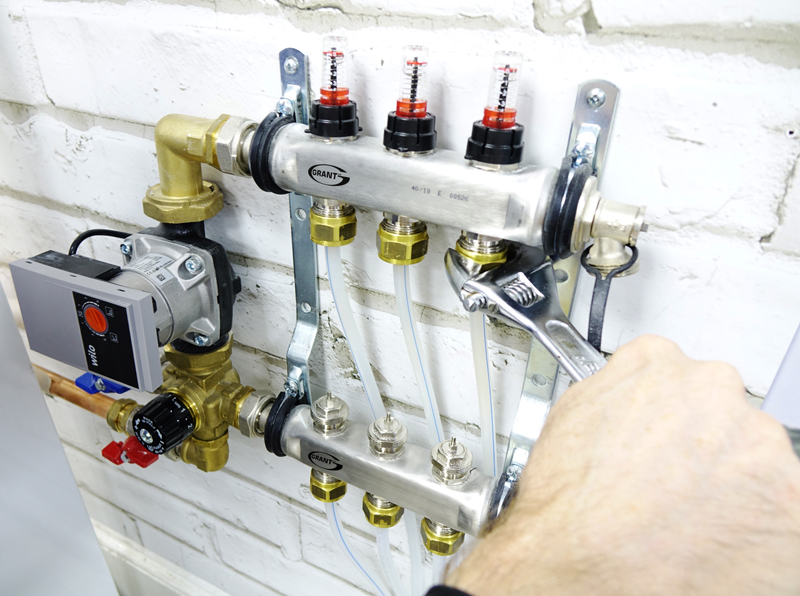 Step 6
Self levelling compound is laid and left to dry for three days.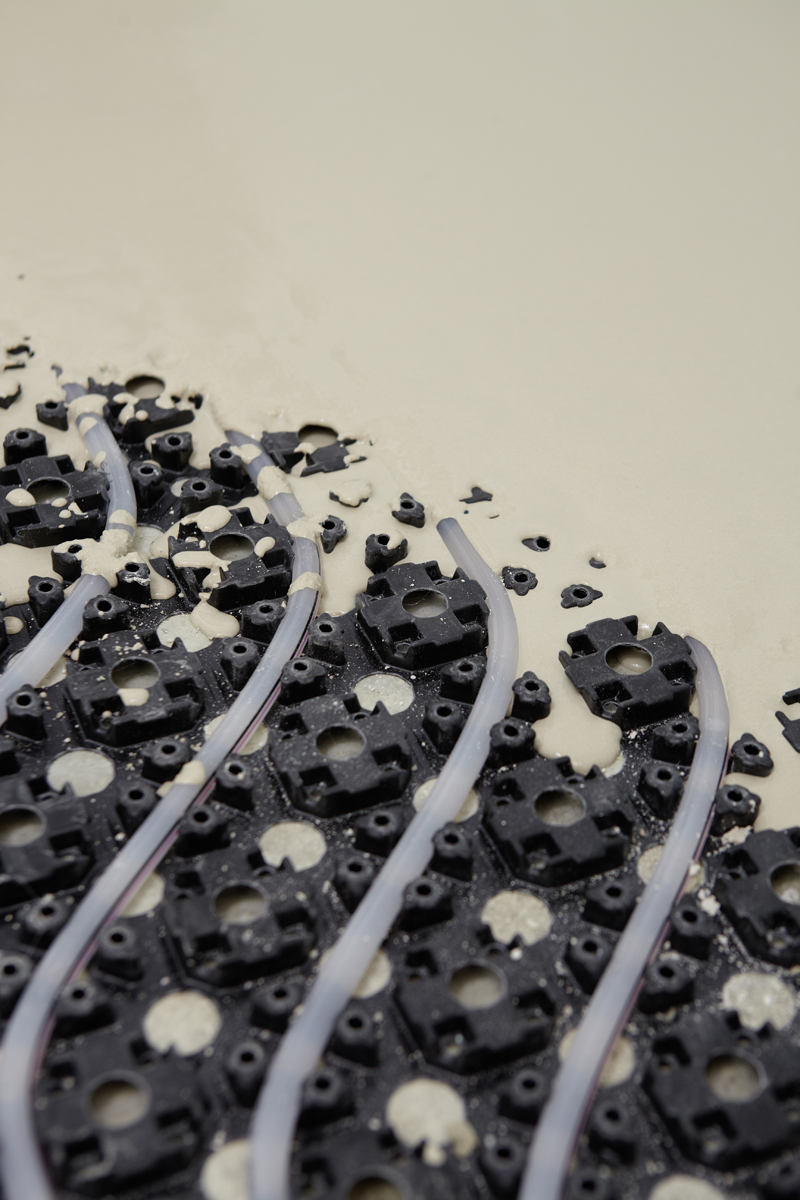 Step 7
Controller is installed and actuators are fitted on the manifold. The pipework from the heat source can then be connected to the manifold.