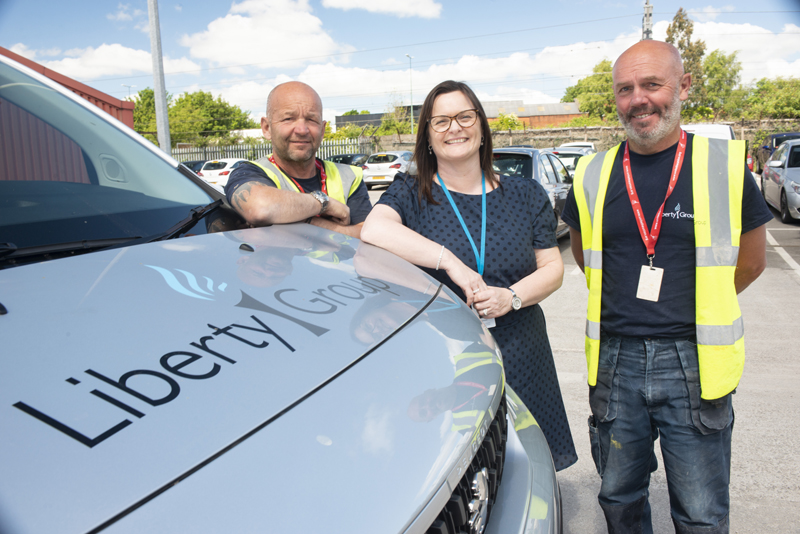 Karen Sloan, Managing Director of the gas maintenance division at property services business, Liberty, explains why redressing the gender balance would transform the sector in more ways than one.
It's been just over a year since the inaugural gender pay gap report revealed the shocking level of inequality at the UK's biggest employers.
The launch of last year's mandatory audit found more than three quarters (78%) of firms with 250 or more employees paid men more than women. And despite growing pressure to create an equal workforce, there has been a lack of progress across most industries, including property services.
This year, fewer than half narrowed the gap. In fact, 45% of firms admitted their pay gap had increased in favour of men. As a woman who has worked in a male-dominated industry for 19 years, workplace equality is something I am particularly passionate about. It's hard to believe that in 2019 there is still a problem.
As an employer, we still have work to do. We are, however, committed to attracting women into property services and trades roles by adapting our culture, recruitment and, most importantly, attitudes. But this isn't just about my personal mission. It's something the sector as a whole must address.
Banish the stigma
The growing skills and labour shortages, for example, simply cannot be ignored. The Government's latest Employer Skills Survey warned £3.3 billion could be wiped off the UK economy over the next five years if the skills gap isn't closed.
The UK has the lowest percentage of female engineering professionals in Europe, with countries like Bulgaria and Cyprus leading the way with a 30% female workforce. We want to change that.
As a people-focused business that is always thinking ahead and is committed to improving lives, we are proud of the diversity and how inclusive it is. But we want to do more. We are especially keen to promote trades as a career option open to everyone.
As part of our activities around International Women's Day this year, we took part in a Balance for Better roundtable. It was an opportunity for colleagues to share their experiences and listen to others about the barriers people had faced.
As a result, we'll be changing some of our HR and recruitment practices to make more roles open to more people.
The roundtable also highlighted the need to do more to promote career paths to young women at the earliest opportunity. That's why we invited girls from a local high school to our offices to showcase the careers available to them.
It is clear the heating engineering businesses would benefit significantly from a more diverse workforce. Diversity leads to greater inclusivity, improving a business' culture through embracing differing opinions, viewpoints and preferences.
Ultimately, we must banish the stigma against women in the trades. We need to support schools and training programmes for girls to increase interest in trade careers.
Senior roles
While increasing female representation is important in all roles, having more diversity in senior positions will support the underlying culture and strategic direction of any business.
I believe this will bring an increased spectrum of strengths, talents and perspectives that will significantly enhance the make-up of the leadership teams.
Furthermore, it would encourage more female role models, which will help make our industry more appealing to younger women when they are considering their career options.
Recent studies indicate that UK companies are 15% more likely to perform better if they have a diverse workforce.
Diversity is also considered key for innovation. In a recent global survey, 85% of business leaders agreed that diversity encourages different perspectives, increasing the generation and refinement of ideas, and driving innovation.
It is, therefore, imperative that drastic changes to how we recruit at all levels are put in place as soon as possible. The sector will continue to decline if the skills gap isn't addressed.
The heating engineering sector must champion female inclusion at all levels if we are to close the widening skills gap and ensure inequality becomes a thing of the past.