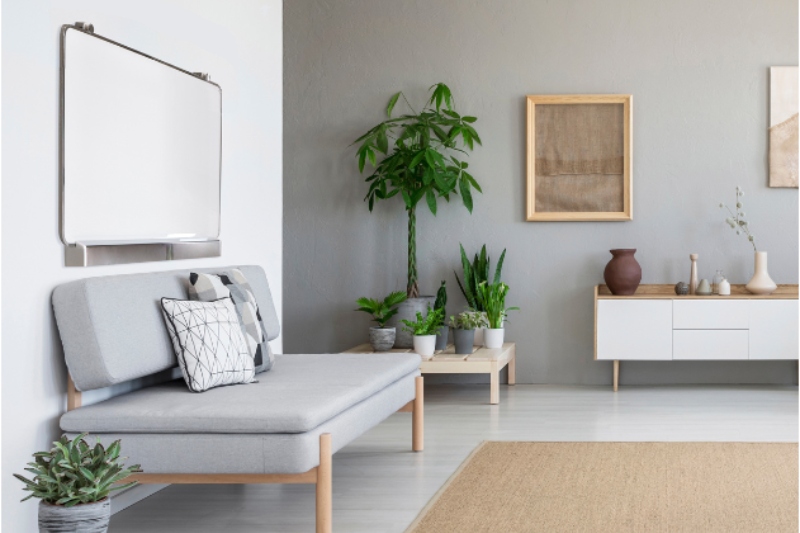 Oliver Baker, CEO at Ambion Heating, explains why computer-controlled infrared heating could be one way to achieve a more sustainable future.
The Green Homes Grant is now open to applications, and with other policies and incentives designed to tackle the challenge of decarbonising heat including the under-consultation Clean Heat Grant, the Heat and Buildings Strategy (due later this year), and the Future Homes Standard (due to be implemented in 2025), sustainability is now a major focus, across the public, commercial, housebuilder and domestic sectors.
However, while any scheme to encourage a move towards more cost-effective and low-carbon heating is to be welcomed, arguably, the government is in danger of 'missing a trick' by focussing on one or two technologies. Really, it should be looking to broaden its scope to include newer, more innovative heating systems that can not only deliver on reducing cost and carbon, but can also help future-proof buildings by being a long-term, rather than shorter-term, solution.
One such option is computer-controlled infrared heating (CCIR), which has several benefits over traditional electric heating and other low carbon systems such as air source heat pumps.
Increased efficiency
CCIR's processors and sensors give it the ability to learn about the environment it is operating in and optimise heat settings accordingly, enabling users to benefit from efficient, sustainable and cost-effective heating. Compared to traditional convective systems that heat the air within a room, CCIR consumes less than half the energy needed to achieve the same levels of comfort by radiating to the floors, walls and surfaces of each room.
What makes it different is that the software within each panel constantly monitors each individual room and learns about the energy storage characteristics within it, adjusting its routine to maintain the ambient temperature within the room, maximising its efficiency and using fewer units of energy than a traditional heating system.
We recently conducted an independent assessment to review the performance of the CCIR technology against both traditional convection heating technologies and air source heat pumps. The results showed that the mean average performance ratio for Ambion's technology was calculated to be 2.79 against the benchmark of 1 for traditional systems and 2.60 for air source heat pumps, which means it reduces energy use and carbon emissions by over 60%
Improved comfort
Many end users opt for infrared heating because the heating experience feels more natural and comfortable – once the fabric of the room is saturated with energy, it emits a comfortable, radiant heat.
Infrared can also reduce and prevent damp and improve the air quality within a building because unlike traditional central heating, it's not reliant on circulating air, so there's typically less circulating dust. The natural heat and improved air quality creates a much more comfortable living environment.